Japanese language
Learning a new language is a fascinating adventure. It is a journey full of excitement, enthralling experience, occasional challenges, vivid illustration, unusual and expected encounters. First, the Japanese will set you apart from the crowd. It is different because it isn't an uncomplicated language to embrace. Second, career-wise, Japanese is one of the top 5 most useful languages to study. Last but not least, the colorful and vigorous cultural aspect of Japan."
Japanese is the most popular choice among east Asian languages, and the reasons are apparent. It is also one of the most widely used languages on the internet. The perks of learning Japanese are endless. Let us explore some of them: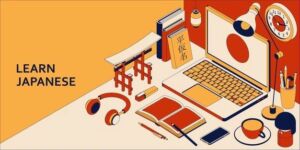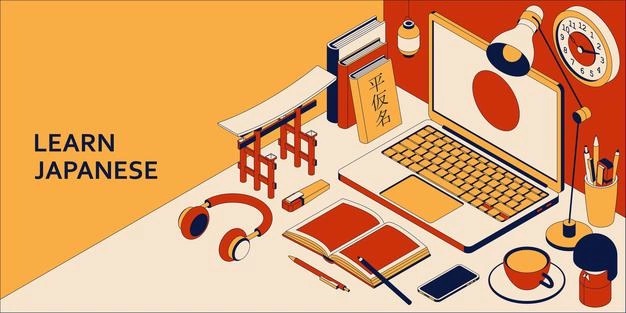 Career scope of learning the Japanese language:
Japanese is the leader in many sectors like automobiles, animations, consumer electronics, computers, optical media, semiconductor manufacturing, infrastructure, shipbuilding, and many more. The "made in Japan" is synonymous with high quality and technologically advanced products. As per world intellectual property data, Japan's total patent application was over 300,000 in 2018 alone. For many people, the name japan evokes technology. This much is true when you consider that most Indians see Japanese as the most important and popular of all the languages in Southeast Asia. Many Japanese companies are operating in India, and you can put down your name among the high-paid employee registers in these companies. The ability to speak Japanese will boost your professional value. Therefore, here are some career and job opportunities you can achieve with your expertise in Japanese. 
Today many companies are searching for Japanese language specialists in Delhi, Noida, Gurgaon, Bangalore, Mumbai, Pune, and other cities. You can find new Japanese openings in MNCs across India. When you study, you don't only speak fluently but also gain an insider view of the culture. Many Indian companies and MNCs are trying to increase their client base in the country with progress in India- Japan bilateral relationship. 
Demand for Japanese translator, interpreter, and trainer.
The demand for Japanese specialists is staggeringly high, but the competition is also relatively low due to its complexity. The scope is immense. you have job possibilities in the travel & tourism sector for language experts. 

It could also be with commerce, business, industrial houses, embassies, and diplomatic missions. With increasing international business, you can hunt for employment in export and import houses. 

Due to limited supply, many institutes and Indian & Japanese companies look for foreign language trainers who can train the candidates for various courses or on-site opportunities or deal with Japanese customers. 

If you can manage to learn successfully, you can get an assignment as a proofreader, content writer, translator, or interpreter. 

As a result, skilled Japanese language teachers in India are finding their services in higher demand. 
Low competition and High competitive edge 
According to my personal experience, not many succeeded in speaking the language with a high competency level. Japanese is considered difficult for English speakers. There are very few people who can speak with a high level of Japanese. Therefore, having these skills can give you a great job and business potential in India and worldwide. Generally, these less struggle for positions with Japanese-speaking applicants. If you want to learn a language with less competition, a high competitive edge, better pay, and more work, Japanese is the right choice. As of 2018, more than 5,100 Japanese firms are operating in India. This sought-after language can make your resume desirable, as well. 
Outbound process/ Voice coordination 
In India, the same BPOs deal with Japanese clients, and they are always on the look for a candidate who can render for them language support services. Your fluency in Japanese can give you a job in BPO and KPO. This pays well, and there are other extended opportunities attached to a job of this nature. One of the jobs you can offer for such companies in need of voice support services is voice coordinator. This means you will be helping to extend language support and effective communication outreach in BPOs and teleconferences. 
Jobs in embassies and the government sector 
Indian government entities like external affairs ministry, the Indian embassy in foreign countries, ministry of tourism, and other ministries like education, commerce, science & Technology, and agriculture require Japanese language experts. While the number of openings is quite limited, if you are not a government employee, you will still be able to grab a job opportunity with these government entities. 
Flight attendant and jobs in the aviation industry 
Here is a career opportunity that requires just a bachelor's degree. You can apply for this job by making sure you focus on your Japanese ability and your English/native language. A career as an international flight attendant tends to be fun and rewarding. It will also help you hone your Japanese language skills in the area of customer service relations. Also, have a better chance of promotion.  
Sales representative/ service agent /export sector
Since the Japanese economy is export-driven, most of their companies rely on service agents or sales representatives to communicate with foreign clients, data entry, answering telephones, advancing the company's objectives, and other administrative tasks. 
Hospitality industry/tour guide
Suppose you are looking for careers involving languages and travel. The broad spectrum of travel, tourism, leisure, and hospitality industry is one such great option. The hospitality industry is one huge area where you can look for career options in some events establishments, travel companies, hostels, and many more. You can look at career options in some events, establishments, travel, companies, hotels, and many more. 
IT sector  
The majority of the Japanese MNCs and their Indian counterparts doing business in the country and beyond prefer potential employees with technical skills and Japanese solid proficiency. 
Work at a Japanese company 
There are branches of Japanese MNCs doing business in India. You can become an employee of one of these companies. According to the embassy of japan and JETRO, the total number of Japanese companies registered in India is 1,441, and that of Japanese business establishment in 5,102, as of October 2018. Depending on your primary skills, you can work in Japanese MNCs like Toshiba, Honda, Suzuki, Sony, Toyota, Canon, Yamaha, Panasonic, Casio, and more. The position on offer will also vary according to the company.