Learning Japanese
To study Japanese first, we have to know Japanese and learn Japanese sentence structure, grammar basics, and word order. A language is not just its vocabulary words or textbooks full of common phrases. You absolutely should learn the basic terms, especially if you will be visiting Japan with only a month to learn how to speak or read a new language. But it's also essential to get a handle on Japanese grammar and sentence structure. This way, you will at least have a little bit of information memorized to help in a contextual situation where you are not entirely sure what someone said or how to respond. Understanding or studying any language is not an easy task. Studying Japanese will take a lot of work, but it is not so difficult. Being literate will require hours and hours of studying, especially the kanji. I am not even fully literate. Being able to listen and understand spoken Japanese will also require hours and hours of studying.
Understanding the language comes down to knowing the vocabulary and understanding the grammar. Once you know those two, understanding and studying should come naturally and with practice. There's a lot of Japanese media out there, like anime, music, and visual novels. There are also podcasts and radio and can listen to.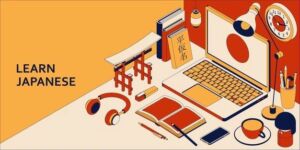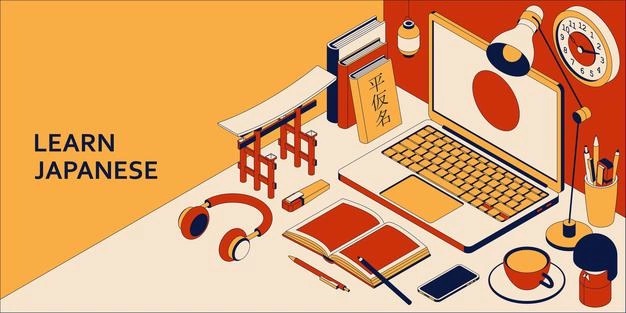 Ways to study Japanese more easily:
1. Learn proper particle use : 
Japanese particles are words that come after modified nouns, adjectives, verbs, and phrases in Japanese.
These little words or sounds are an integral part of the Japanese sentence structure and indicate part of speech, question and exclamations, and much more. Certain particles can also help show enthusiasm, humor, etc. to learn about Japanese particles and how to figure them out, check out these resources :
 Learning Japanese particles from JLPT Boot Camp helps learners navigate the often-confusing world of particles with a guide on how to know them.
The Japanese particle cheat sheet from Tofugu contains particle information in one condensed information sheet.
 Introduction of particles by a guide to Japanese breaks down each particle with explanation and examples.
The ultimate guide to Japanese particles by italki has even more explanation and sample sentences for a solid understanding.
2. First learn Grammar forms :
Japanese grammar forms or verb forms are used to indicate various types of past, present and future tense. English also has verb forms, but our language is significantly different from Japanese so that it may get used to the Japanese verb forms. The Japanese language has several verb-based tenses, including the pain, "te," conditional, potential, and imperative forms.
Learn the basics of Japanese grammar forms :
 Japanese causative and passive verb forms from the guide to Japanese are like a textbook page online; you will find a no-frills explanation of the causative and passive verb forms.
All about Japanese verb bases by free Japanese lesson introduces all the different verb endings in one easy-to-use chart that you can utilize to guide your learning.
Japanese verb form on CosCom defines each of the above verb forms in more detail; the two resources work remarkably well together.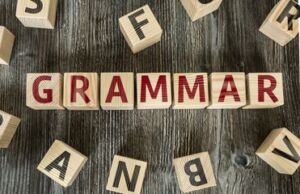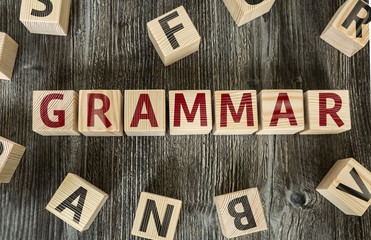 3. Beginner vocabulary words and phrases :
Whether you are studying for a trip or your enjoyment, having a core vocabulary will create a solid foundation for building your future learning. After all, you can't learn grammar if you don;t know any words to string into sentences.
Important vocabulary words and travel phrases with these awesome resources:
Basic Japanese words by rocket language have some of the most common essential words all learners should start with and link to more helpful vocab.
Easy Japanese vocabulary list & quiz from the NHK is an interactive vocabulary list and quiz with plenty of great core vocabulary words.
80 easy Japanese words and phrases to rock any situation by FluentU will get you started with 80 essential words and phrases every beginner should know.
4. Understanding Japanese word order :
Japanese word order is very different from English, and trying to grasp it may seem a bit advanced. But knowing the bare-bones basics of Japanese word order will be handy contextually when you start speaking Japanese; it will help you understand the basics of a sentence, even if you don't know all the words being used.
5. Get the gist of the Japanese writing system:
The above mentioned how important it is to focus on speaking, listening, studying, and comprehension to learn passable Japanese in a month. That being said, it's still wise to understand the basics of the Japanese writing system.
Starts with hiragana
Kanji is a complicated writing system that's beyond the scope of the guide. Even native Japanese speakers spend years achieving fluency with kanji, so we don't recommend tackling it in just a month.
however, you should look into some of these resources that explain the standard Japanese writing system called hiragana :
Learn hiragana, the ultimate guide.
Learn Japanese hiragana.
Read, write and repeat Japanese hiragana practice for beginners.
Talk and listen to native Japanese speakers.
Watch Japanese media.