Introduction
Chinese is the "it" language of the twenty-first century. With China poised to surpass the United States as the world's number one economy in just a few short decades, and more and more international businesses requiring Mandarin proficiency of its executives alongside English, more and more American students are rushing to learn Chinese abroad. Chinese is the single most common spoken language, with one-fifth of the world's population speaking it. Learning Chinese Mandarin isn't just beneficial for doing business in China – Mandarin is also spoken in countries like Malaysia, Indonesia, and Singapore. It is the second-biggest economy in the world and one of the most important trading partners for companies globally, particularly in Asia and the US. As a result, many MBAs are flocking to China, either to complete their studies or for jobs post-graduation.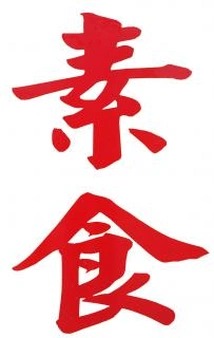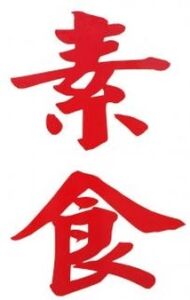 Some popular chinese online platform : 
DigMandrin is an online comprehensive Chinese language platform which focuses on collecting all useful Chinese learning resources. Besides the featured language collections of articles and videos, there is also an online course channel. Learners from elementary to advanced can discover courses suitable to their level.Different from other course websites, DigMandarin provides various courses from different teachers or websites. It's very convenient to find your suitable course in one place.Not only videos are available, but also a complete net of Chinese language learning. Take the HSK serials course as an example: besides the HSK mock paper analysis courses of each level with free downloadable papers, you can also find all the information about HSK tests here, including the test introduction, tips and suggestions, registration and test dates information, HSK corresponding vocabulary lists, reading and listening practice materials, and more. The special subject net keeps improving and is constantly updated. Also, there are many teaching styles at DigMandarin. Whether you prefer the relaxed, easy style or a serious, academic style, there are many different hosts and courses for you to choose from. There are different kinds of additional material for you to download. Each course has its own corresponding downloadable PDF keynotes. Some courses also provide online quizzes to test your learning results, or a free e-book to make your learning more convenient.
GoEast Mandarin is a language school located in Shanghai, teaching online & in Shanghai. It was founded in 2012 and keeps growing fast. GoEast is a full-fledged school with professional teachers working together on teaching quality, and language consultants to help you get a smooth learning experience. You start with learning the materials, new vocabulary & grammar, and then practice with a teacher during their live classes. The teachers will focus on making you use the grammar structures in your own words and conversations, instead of simply reciting them.There are both private and group classes. Private classes are more flexible and tailored to your pace, which provides you with more individualized exercises. Group classes come in several lengths and are offered on different times, with live-classes always at the same time (for instance, you'll have classes every Monday and Thursday evening in your timezone). In these group classes, you'll learn with a maximum of 3 other students, plus your teacher. GoEast primarily uses Zoom to host their live lessons, but can also accommodate Skype or WeChat
TouchChinese is a leading Chinese school that offers live one-on-one online classes. All classes are handled by professional teachers. As you set out to learn Mandarin, it is essential that you get a native Chinese teacher who can converse with you and give feedback. You'll need one who can pinpoint your weak points and help speed up your learning process. Online Chinese classes are conducted via Skype or Zoom as both are easy and convenient to use. Teachers use online materials and present them via screen sharing so that both teacher and student can watch and discuss the topic. This technique also helps students learn to write Chinese characters. TouchChinese has highly qualified teachers, each with a bachelor's degree at the minimum. They are bilingual and speak English fluently. Before they can take on students, they undergo extensive training to maintain high quality teaching.
TouchChinese offers a wide range of structured-approach and needs-based Chinese lessons. For example:
General Chinese

Spoken Chinese

Chinese for Kids/Teens

Chinese Test Preparation/HSK

Business Chinese

Daily Chinese
Multibhashi is an ed-tech platform that facilitates online learning in an effective and innovative manner through the medium of audio-visual training sessions and app-based learning. It is a leader in providing learning solutions in various spheres. It is also one of the most trusted service providers in the business-to-business area with its incomparable expertise in translation, transcription, content development, etc. in Indian as well as foreign languages.  We use an approach that will help you grasp the language quickly and be able to use it in your day-to-day situations in just a few days after you start taking the sessions. At the end of the course, we will provide you with a checklist and you can evaluate yourself on all the parameters and see where you stand. We will also provide you with a course completion certificate. you will be introduced to the basics of the Chinese language. Its history, its usage, its scope, etc. what all needs to be learned during the course, the method, etc. will be covered in this topic. How to greet people in the Chinese language, how to react in a specific situation, how to say 'thank you, excuse me, sorry, you are welcome, etc.' in Chinese.