Introduction 
Italian or lingua italiana ˈliŋɡwa itaˈljaːna is a Romance language of the Indo-European language family. Italian is, by most measures and together with Sardinian, the closest language to Latin, from which it descends via Vulgar Latin.
Italian is an official language in Italy, Switzerland (Ticino and the Grisons), San Marino, and Vatican City. Italian is also spoken by large expatriate communities in the Americas and Australia. It is the second most widely spoken native language in the European Union with 67 million speakers 15% of the EU population and it is spoken as a second language by 13.4 million EU citizens (3%).Including Italian speakers in non-EU European countries such as Switzerland, Albania and the United Kingdom and on other continents, the total number of speakers is approximately 85 million.
During the Middle Ages, the established written language in Europe was Latin, though the great majority of people were illiterate, and only a handful were well versed in the language. In the Italian peninsula, as in most of Europe, most would instead speak a local vernacular. These dialects, as they are commonly referred to, evolved from Vulgar Latin over the course of centuries, unaffected by formal standards and teachings.
You can learn Italian language in the Bangalore through online as well as offline mode: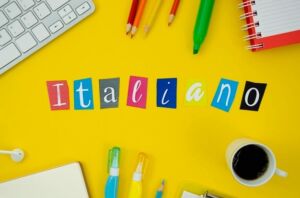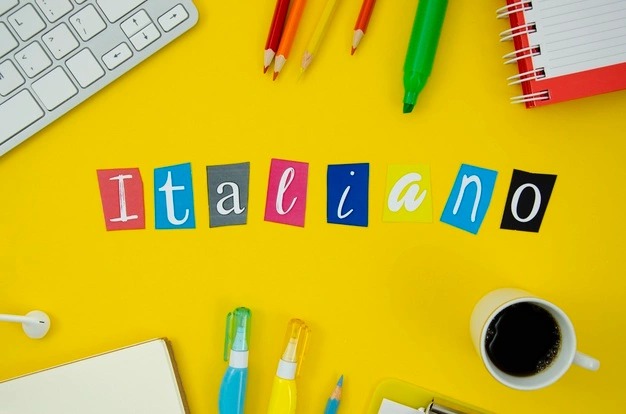 Online learning:
1. Multibhashi
Multibhashi is one of the most famous language learning apps available .The platform is popular in India even in other countries too .Multibhashi is an app to learn languages in the most effective and innovative manner through the medium of audio-visual training sessions and app-based learning. It is a leader in providing learning solutions in various spheres. The company also offers Italian language. Multibhashi has the most professional staff for Italian language. All the staff are professionally trained in Italian and have a good mutual  understanding with their trainee's.
Though it offers a series of one- on- one sessions too. Multibhashi has other courses as well.
So, if you want to learn Italian in a logical, simple,and easy way you might want to pick multibhashi. 
2. Rocket Italian 
Rocket Italian has been around for well over a decade, is highly popular (for good reason) and it's always been one of the top recommendations on this blog. Of all the Italian course options here, Rocket Italian definitely suits the structured learner most as it's designed to be followed in a linear progression.
But the good news is you're not obligated to follow their path and you can skip lessons if you want to.
3. ItalianPod101
ItalianPod101 is an app that uses its teachers to provide lessons to students. While ItalianPod101 claims to provide its teachers with a basic roadmap as to what sorts of lessons to teach students, many students complain that the lessons feel messy and unstructured.
One of the last things someone new to a language wants is to utilize a program that is difficult to follow. Learning a new language is hard enough, and users want programs that simplify the process rather than complicate it.
4. Italki 
Similar to Wyzant, italki's a facilitator which connects interested learners with teachers, tutors and partners. As with similar services, neither provide curriculum or content to instructors.
What italki has going for it is its extremely-well vetted instructors. italki has a large reputation online as being as good of a service as a structured learning program, and for good reason.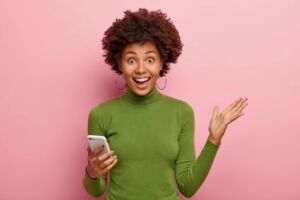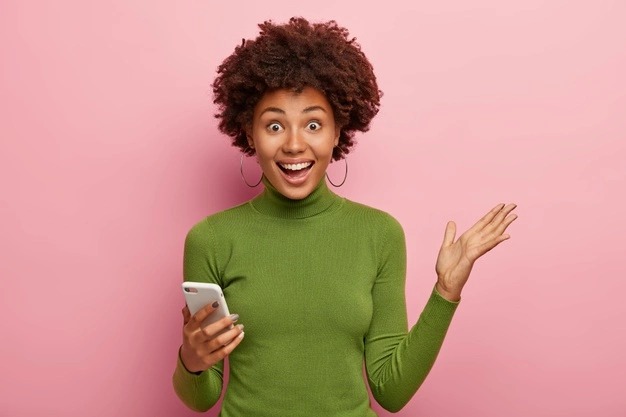 Offline learning:
1. Institute of universal languages and education (IUIE)
IUlE is the most renowned Italian language solution providers. Our best in class Italian language training courses produce fluent Italian speakers confident to converse and communicate in any form. With Italy being a busy economy with foreign interactions, translation and interpretation are a basic requirement for smooth business transactions. Italian translators and Italian interpreters at IULE are certified professionals with years of experience in their respective jobs that work towards achieving your business aims. Our staffing solutions provider to you the best talent. Partner with us and we for sure will not disappoint you.
2. Institute of Foreign Languages and Culture (IFLAC)
The Institute of Foreign Language and Culture (IFLAC) is another organization in Bangalore that imparts foreign language courses to those pursuing learning.
Choose your language and expand your world! The language school offers Spanish, German, French, Italian, Portuguese, Swedish, Japanese, and Chinese courses in Bangalore.
Language Classes in Bangalore, IFLAC institute has both Indian and native trainers. IFLAC Junior also has customized batches for children in three age categories, i.e., 7-9 Years, 10-12 Years, and 13-15 years.
3. Inlingua Language Center in Bangalore
Represented by over 300 language centers in over 35 countries, the Inlingua is a prominent foreign language Institute in Bangalore that provides French, Spanish, German, Japanese, and Mandarin courses on both weekdays and weekends.
Inlingua Bangalore- This language school in Bangalore does have something for everyone. They also provide tailor-made classes or e-learning solutions in Dutch, Swedish, Korean, Italian, Portuguese, Arabic, etc., with basic to advanced levels based on the client requirements.
They have two branches in Bangalore –Jayanagar and Malleshwaram.