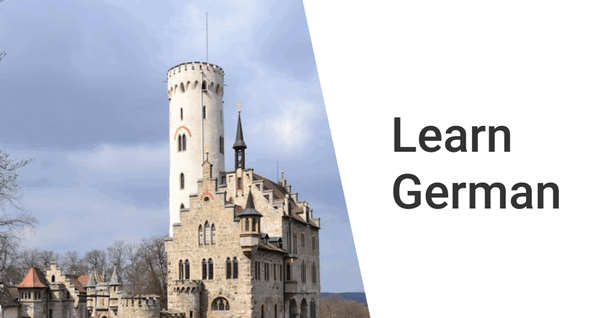 Introduction:
Deutschland, the land of rich heritage and culture holds the German language very dear to it, while also embracing the internationality of big cities gracefully. Although you often hear that German is a very difficult language, we can assure you – if you are an international fluent in English, learning German will not be very hard for you, as both languages stem from the same roots. Altogether, German is the native language of more than 90 million speakers and thus ranks among the languages with the most native speakers worldwide. German is widely studied as a foreign language and is one of the main cultural languages of the Western world.
There are multiple reasons for learning the language. One of them is to feel at home in Germany. Germans whole-heartedly appreciate when they see an ex-pat attempting to speak German and welcome you into their world, which helps you break barriers and make new friends and professional contacts easily. Also, the further one gets away from the bigger cities, the less is signposted in English and the less English is spoken in public. In this blog, we will discuss some of the ways through which you can practice your German language skills:
Ways to practise German language skills:
Online courses – This is probably the most convenient option because you can take online courses from all around the world. When using a smartphone, you can even learn German on the go while you are waiting for the bus or relax outdoors in a park. Structured lessons can be extremely valuable in quickly boosting your language skills. Luckily, there's an abundance of online German lessons available with a single mouse click. Often, these lessons don't take much time to review or they're self-paced and tailored to those with busier schedules. For the latter, try not to learn too many topics at a time, and perhaps just focus on one for the day. If you've got the time, don't miss out on this valuable resource!
German Media

– Through the internet, it is easy to get access to German media like books or movies! It's quite easy to change the language settings on Youtube and Netflix. On your phone, the Youtube app will change the language based on your device's current set language. Do note that this will change all the formatted text of the device to the language. On Netflix, German can be part of your watching experience via subtitles or audio. Youtube, Netflix, music, news articles—you name it! Change up all your entertainment sources so that they utilize the Deutsch language via captions, subtitles, or voice dubbing, or swap to alternatives that are entirely in German.

Online communities

– Even social networks can help you with learning German. There are countless groups and forums dealing with German as a foreign language. Communities, which you find interesting and you think you can learn from – you should definitely join them. This allows you to become an active user. Ask questions if you are stuck on a specific task or even help someone else with your approach. The purpose of these groups is the exchange of ideas or approaches, which might help you to get a better understanding of something. Who knows maybe this also allows you to organize some group chats, where you can communicate with other users in German.

Native Speaker

– One of the best ways to put your German skills to the test (and improve them) is by talking to a native speaker. This way, you can examine for yourself if you can follow and contribute to a conversation. There are several ways you can get in touch with native speakers: hire a private tutor, look for meetings of a German-speaking community in your country (Google will be very useful in finding one), or become friends with exchange students from a German-speaking country.

Make Your Own German Tests

– Craft your own tests and quizzes to take at the start and/or end of the day to test what you've learned. Tests don't have to be a drag—be creative with them and try out multiple-choice, fill-in-the-blanks, picture-word matches, and more! Challenge yourself with some fastball questions and aim to keep the tests cumulative.
Conclusion:
It is up to you whether you prefer to learn online or offline. Often, a combination of both can be very helpful. You need to find out which type of learning strategy fits you best, to make your learning sessions efficient.