English as Global language
English is considered the language of the world or lingua franca (the common language used for communication by speakers of different native languages), and for what reason?
It is because it is the most spoken language in the world. Other languages are spoken mostly as the first language or mother tongue. However, English is spoken as either the first language by many or as the second language to communicate for business, trade, anything, on the broadest scale.
The factors that contributed in making English a global language
Expansion of the British Empire
Even before the first and the second world war, many wars would take place between the European countries themselves. Britain had acquired many neighbouring European Nations and had imposed her language, English, on her convenience on those counties' subjects.
Colonies on almost all continents
Like many other European nations such as Portugal, Germany, Spain, even Britain had her colonies on almost all continents of the world, may it be Asia, Africa, Australia, or America. The colonists took the language English wherever they went and stayed and settled.
The East India Company
The East India Company, which started its trade with other states or countries or counties, made the rulers or the governors of the places believe that their (English) standards were higher as compared to the places wherever they went. Gradually, they began making it essential for traders who engaged in the exchange of goods, property, and money with them to compulsorily accept English as the language of communication for any business.
Money and muscle power
The money of the East India Company and the British Army's muscle power that stood behind it in its every venture, whether excellent or notorious, that helped the English language attain the stature that it enjoys today. Not everyone would have accepted English as their second language either, but it was the British Empire's strength that forced people to use this language in their day to day communications.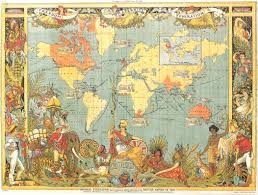 Dominance in Industry
The industries that successfully made it to the global or international markets sooner than those in other countries
Many companies in England became international corporate giants very early as compared to businesses in other nations. This could be partly due to England's dominance or hold on the militaries or economies of other nations in the world.
To name a few of these giants:
HSBC   –  London
British American Tobacco – London
GlaxoSmithKline – London
Rio Tinto Group – London
Lloyds Banking Group  – London
Linde plc – Guildford
Barclays – London
Legal & General Group –  London
Royal Bank of Scotland  – Edinburgh
Aviva  – London
Prudential plc  – London
Fiat Chrysler Automobiles – London
AstraZeneca – Cambridge
Standard Chartered – London
Tesco Welwyn – Garden City
National Grid plc – London
Diageo – London
Anglo American plc – London
BT Group – London
LyondellBasell Industries – London
BP –  London
BAE Systems plc – London, Farnborough
Imperial Brands – Bristol
Vodafone – Newbury
Compass Group – Chertsey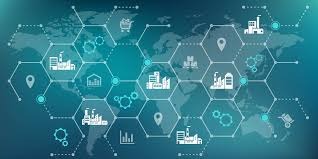 English in various sector
England has also been a technologically advanced nation. Today, even other countries such as the Americas, many Asian countries, the Africas, many countries on the Australian continent, and the entire Europe itself, which have made significant progress in technology, have made English their sole language for success and progress.
Today, if you mean to communicate with anyone in any part of the world, English is the most preferred language. That is because it is used by most of the global population for official or formal communication. For the same reason, it is called the international language of business.
Medicine
Suppose you have to undergo a medical treatment which is available in another part of the world. In that case, you might find English at your help to communicate with personnel in the field of medicine, settled in any corner of the globe.
Education
Education is not far behind in the race to become global or international, or typical for all the masses. Many universities in advanced countries have students from most of the parts of the world. The majority of the courses offered by these universities are offered via the medium of English language so that most of the students find it easy to understand the content.
Travel and tourism
If you are an avid traveller and enjoy travelling the globe, knowledge of the English language is necessary. It might come to your rescue even in difficult situations during a trip. Even if you are looking forward to making it big in the travel and tourism industry, there is no perfect substitute for the English language, for that is the language understood by most of the travellers the world over.
Journalism
International journalism is at the forefront of making English a global language today. Social media is also a medium that is helping journalism or reports of different kinds of happenings from every nook and corner of the planet to reach the masses.
Wildlife and nature conservation
This is one field or area of work or service that has caught the entire world's attention. Conservationists or fighters for protecting nature and wildlife species travel long distances to educate the masses regarding the need to maintain the ecological balance. They interact with people settled in various corners of the world to spread awareness regarding conserving and protecting, and nurturing the wildlife or the endangered species. Here, the English language is the most common thread that brings people closer and allows them to interact effectively with speakers of other native languages.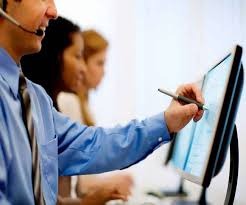 Seeing the above, we realize how important it is to learn English thoroughly and attain proficiency in the English language if you mean to survive and thrive in these times of globalization.
What if you are poor at English? Are you meant to lag behind the world in terms of progress and development? Of course, not! There is a way to catch up with the world.
You can still learn English fluently, and you do not need to spend your entire lifetime learning English. You can learn English thoroughly, along with all its nitty-gritty in a short span of a few months.
Today, many ed-tech platforms make online English learning courses available for students settled in any part of the world, or at far distances from their places of origin. One can get onboard a language learning app, book online spoken English sessions, or choose from various courses for learning English online such as English for beginners, English for intermediate level learners, advanced English, English for cracking interviews, business English, etc., and start catching pace in English language learning right from the day one of the course. An online spoken English learning course also means that one does not have to travel anywhere or waste time commuting to any physical classroom training. In online sessions, a student can interact with the teacher or language expert or language instructor or tutor face-to-face (on-screen) exactly as he or she interacts when they meet in person.
Suppose you haven't tried any advanced English course yet, or have any special requirement such as English for presentations, meetings, seminars, conferences, elocution, English jargons, etc. Why not try one online English learning course and fulfill your requirement within a considerably short period, and that too, from the safety of your home or from any other place of your liking?