Foreign languages
Foreign languages are becoming very popular these days day by day. These languages are Italian, French, Japanese, etc. There are other foreign languages as well. People all over the world want to learn these languages as they think it will solve their purpose of learning them. The purpose of learning these languages varies from person to person. For some, the purpose of learning these languages would be to get a job overseas. For some, it would be to gain divine knowledge to progress in spirituality. The reasons are unlimited. The main questions which we need to ask are why are we learning these languages? What is my end purpose? How much time can I give daily to learn this language?
As foreign languages' popularity is increasing day by day, the question naturally comes how many people are learning foreign languages?. In this blog, I will try to answer this question:
French

: With an open market, the people worldwide are moving from one country to another country who wants to work or get business from there. Now the problem arises when they do not conduct a proper search at which level they want to do. In India, we get business from European Union, including France, Germany, etc. With European Union, many projects need to come to India as an outsourced. Companies prefer to send those people who have a sound knowledge of French and other languages to bring those projects. People from India go there and get projects from there. They do knowledge transfer and bring business from it. 

German

: As per one article published on 4th June 2020, 20.1 million people are learning German. One of the people said this thing "Learning German as a foreign language creates a bond with Germany," she said. "We want as many people as possible to become enthusiastic about our country." Since Germany also offers a variety of courses, people worldwide are learning German so they can go there and obtain higher education from there. Even not only Germany but an increase of up to 62% people were recorded in Denmark, Netherlands, and France for learning German.

English

: English is again one of the most popular languages in the world. No matter whether you go to the United States of America, the United Kingdom, or Australia. People all over the world, especially from India, want to go there. In the United States of America or Canada, you will find many people shifted there searching for jobs, higher studies, or Migration. The people have to give the exams, which are IELTS and TOEFL. In these exams, the candidates are tested on Listening, Speaking, Reading, and Writing. Many people give these exams.

Japanese

: Japanese is also one of the most popular languages which people are learning. This language is very much popular in Japan. Japan is very famous for its IT revolution. Japanese is an official language in Japan. Everyone is learning this language.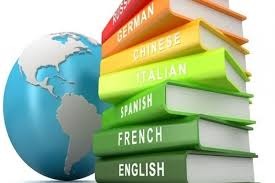 As you can see from the above many people are learning these languages. Multibhashi is the one-stop platform that answers all your questions. Here is the link which you can follow to find the answers to all your questions: https://classes.multibhashi.com/