Online courses
Online courses are a great opportunity for language learning, thanks to the ability to review and practice material at your own pace. You can take courses to improve your speaking ability, your writing skills, or even details of grammar in a foreign language. The ability to complete coursework on a flexible schedule also makes online courses a great fit for learning foreign languages while continuing to work full-time or raising a family. Multilingual skills open doors to new employment opportunities, culture, and experiences.
Stepping into a new country to study, work, or expand your business, it is common that you must learn their language for easy communication. Children seem to learn new languages ​​easily, but once you're a little older, learning a new language becomes hard.
But even if you decide to learn, it is always costly. So what you should try in such a situation is to go for free online language courses, especially those that will offer you certificates.
There are plenty of expensive language courses, from full college or university courses to a specific language website.
In the same manner, some excellent options are ranging from beginner and intro-level courses to conversation courses and comprehensive courses that will allow you to speak the language of your choice fluently.
Language learning courses options:
1. Babbel
Babbel is perfect for language learners who want to learn Spanish, Norwegian, or 11 other languages. You can get a fun, game-like structure that's accessible on your smartphone and access to a learner's community that can help make your adventure a little more social.
 Multibhashi is an ed-tech platform that facilitates online learning in an effective and innovative manner through the medium of audio-visual training sessions and app-based learning. Whether you wish to learn in a group or demand complete attention from the instructor, they have both the options to suit your learning needs. With their audio-visual online learning sessions, one can have a real-time interaction with the trainer, ask questions, get the doubts cleared, and practice the lessons taught. You can Learn Major regional languages like Hindi, Tamil, Telugu, Kanada, Bangla, Marathi, Gujarati, Punjabi, Sanskrit, Oriya, and 12 +foreign languages through this app. Multibhashi app can be easily downloaded on any android phone from the Google Play store. Multibhashi is a language learning app that has been developed in India to cater to the needs of language learners worldwide. Users can simply install the app and test their knowledge of a language by solving quizzes and puzzles that are uploaded on the app every day. It takes, indeed, just a small bit of your internet data. Its web version is also available.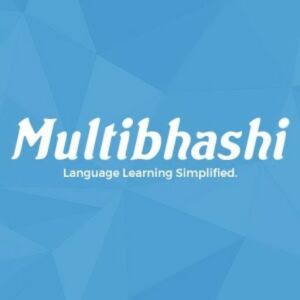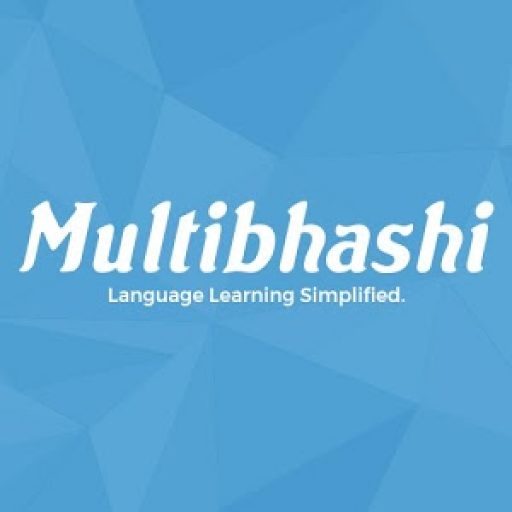 3. LingQ
LingQ is a web-based language-learning system founded by YouTube polyglot sensation, Steve Kaufmann. LingQ has a community aspect to the interface that rewards you for helping your peers. LingQ also has a massive database of lessons which are composed of text documents accompanied by audio.
With a Premium plan and points on this site, you'll have access to their apps, vocabulary features, one-on-one English conversations, group conversations, writing corrections, and a huge variety of learning activities and quizzes. LingQ offers lessons in 24 languages, including the more popular languages like Spanish and Chinese and some less popular languages like Hebrew and Czech.
4. Duolingo
Duolingo is perhaps one of the more well-known options on this list. Designed more like a game than a course, Duolingo is a fun way to squeeze in language learning on your lunch breaks or whenever you would otherwise be playing "Candy Crush." Duolingo focuses on making language learning intuitive.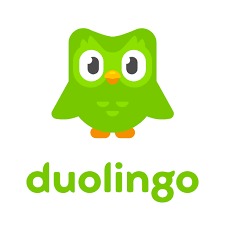 5. Busuu
With a dozen languages available for study, Busuu—named for an endangered language in Camaroon—is a lively platform for language learners.
Busuu integrates a great deal of social interaction into its program. Make and accept friend requests to connect with other language learners and take turns correcting each other's reading and speaking exercises.
Premium users can gauge their progress with placement tests from McGraw-Hill Education. These correspond to the mastery levels in the Common European Framework of Reference for Languages.
6. Mondly
Gamified app Mondly introduces basic vocabulary through simple photos. In various exercises, you'll swipe, drag-and-drop, and use word banks to do simple translations. There are also grammar tips and conversation practice. Conversations are presented as text messages.
Mondly lets you take a few trial lessons for free, although your access will be limited. Once you sign up for a Premium plan, you can take the lessons in sequence or skip around to different topics. Depending on the method you pick, you can learn a single language or access all the available languages.
7. LanguagePod101
The Pod Series is a network of websites with names like Spanishpod101.com, etc. You'll find programs for the following languages:
Spanish
French
German
Chinese
Russian
…and more!
They have free and paid subscription models with tons of material available, ranging from different types of lessons (generally revolving around themes), podcasts, and a fun flashcard feature that uses vocabulary words from the media present on their sites.
8. Mango Languages
Mango is known for its game-like design and its ability to have you speaking phrases within a few weeks. It's much like Babbel and Duolingo, but it also has an added cultural component if you're interested, incorporates augmented reality into learning, and can be used for organizations and classrooms.
The monthly subscription includes access to more than 70 language courses.
9. Memrise
Memrise may not be a course in the traditional sense—it started as a collection of user-generated courses in dozens of languages (including sign languages). Recent updates to the program have turned it into a thorough exploration of languages using vocab learning games, authentic videos and guided lessons.
At its core, though, Memrise still uses its original idea: Based on the spaced repetition technique, Memrise functions best as a resource for vocabulary retention. You can even create your own course to help you remember those specific terms that trip you up.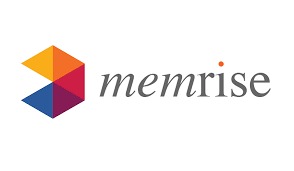 10 .Rocket Languages
Rocket Languages has a number of different account types that may appeal to you depending on your budget. Rocket Languages is known for its incredibly vast amount of downloadable content, and it's also very well-structured, which is great for those of us who have no clue how or where to begin!
You'll be able to take courses for the following languages:
Spanish
French
German
Japanese
Chinese
…and more!
11. MyLanguages.org
MyLanguages.org has lessons in 95 languages and all for free! Here you can learn vocab, grammar, and quick phrases, and even quiz yourself on your knowledge. The courses on this site are mostly written (though they do collect some audio and video material), making them perfect for intermediate learners who need to review and refine their grammatical skills.
12.Rosetta Stone
You may still have Rosetta Stone stuck in your mind as that yellow box in the airport, but it has come a long way in recent years to integrate online language learning. Rosetta Stone includes online classes, games, and mobile apps, hopping on board with a lot of recent language-learning trends. This resource is recommended for long-term learners rather than quick phrase-building. It's available for many languages, including:
Spanish
French
German
Japanese
Chinese
…and more!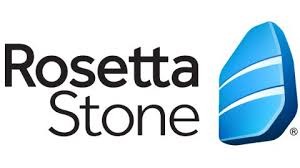 Online education is far more affordable as compared to physical learning. This is because online learning eliminates the cost points of student transportation, student meals, and, most importantly, real estate. Additionally, all the course or study material is available online, thus creating a paperless learning environment that is more affordable while also being beneficial to the environment.