Fluency in a Foreign language always adds another feather to your cap. French and Chinese – they are becoming increasingly popular with the youth, as business becomes easier to deal with when we are in charge of the language in concern. Just like Business English is different from colloquial English, similarly, French used in corporate sectors is different from colloquial French. Business French is a different ballgame. Set aside all the French slang you've worked hard at picking up. That won't necessarily give you an edge in the business world. Au contraire (on the contrary), the French business environment is a very formal one, so that's why learning business French can give you a competitive edge.
Here I would like to give a few tips that can put the young Corporates at ease. However, it is also imperative to grasp basic French first.
1. Reading news Article daily-
Thanks to Google and its great technology, now we can easily read International news in the palm of our hands. It would be a great exercise to pick-up one news Article in French and then read the translation in English at the same time. We can achieve two targets through this exercise. 
Firstly, we get updated about the recent happenings in the area of our liking, be it fashion, entertainment, business, etc. 
Secondly, we get introduced to different words and phrases. With regular practice of reading the brain organically teaches us to read without the translation over a period of time.
2. A target of five words per day-
Time is a precious commodity, especially in the corporate sector. Hence learning five words per day related to your business and presentation skills would be a great process for self-learning. Over a period of time, those words will not only help us in speaking but writing as well. It's an exercise that hits two birds with one arrow. 
Firstly, new words can be learned practically anytime, even when you are commuting to the office. 
Secondly, these words can predominantly help you to write your CV in French, where you want to address a Corporate client or company. 
.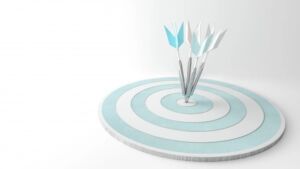 9. Invest into a good trainer-
It is ideal to speak with a native speaker of the foreign language we wish to learn. And if that is not possible, invest in hiring a good trainer. When the question of learning corporate French comes into the picture, we must understand that the way we address our bosses and colleagues puts our impression at stake. Hence, I call it 'an investment'. A good trainer can weave a safety net for you and once you start the journey you may learn rapidly 'the tricks of the trade'.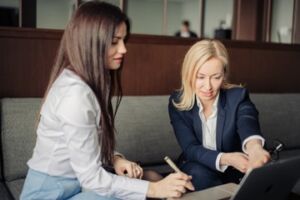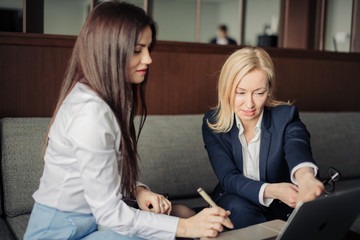 In the end, I would like to mention, any language-learning remains incomplete, without diving into the culture of that country. Basic ideas about the culture can open doors to etiquette and greeting techniques that our colleagues may expect out of us, and thus it makes not only our work but our stay worthwhile.