Almost every person wants to learn French. It is one of the most popular languages of European nations.
But before we jump into French, we must know what CEFR is.
It is a common European framework of reference which tells our level of expertise in the language which we have learned?
For example, we all do graduation or master's degree and the certificate tells how good/bad we were in college. Similarly, CEFR also tells the same thing. But it does not mean that if you don't fully understand the language, then you will get a bad grade. No, through this certificate you can officially validate your proficiency in that language.
There are six levels. A1,A2, B1,B2 C1 and C2. A1 is the basic level and C2 is the most advanced level.
Now we know the levels of French and other European languages.
The second question we should ask ourselves is, "Why should I learn this language?"
Well, the reason can vary from person to person, but the common question which people say is that "I am learning this language as a hobby", "I work with french clients" and "I need to understand their language" etc.
Once you set your goal for learning the language then you can decide which online courses you need to do that offer you a certificate as well.
Here is the list of the online courses which you can do which will offer you a certificate:
Almost all institutes offer webinar classes.
What is a webinar?
In a webinar, one trainer will be there and a group of 15-16 people will attend this language class. The people can be from anywhere, would come from different parts of societies and one needs to respect them. To whatever level you want to learn, you need to pay the required fees and enroll yourself in this online class. What you need are a strong internet connection and an Android/IOS phone. Practically it is recommended to use Laptop/Desktop. It is a kind of closed webinar where people in a batch of 15 – 20 people participate and ask questions on the topics which the trainer has taught them. Also, participants can hear the other person's queries and get their own insights from them. Duration of these courses are normally 1 month.
2) DELF Preparation course:
Before I explain this, let me tell you that DELF is an examination certification that you can get by visiting any exam center of Alliance Francaise. Here, the institutes will prepare you for the exam and will also let you know all the questions you can get in DELF Certifications. The DELF certification levels are A1, A2, B1, and B2. They are basic (A1 and A2) and intermediate (B1 and B2). After this course, you will get a certificate from the institute that you did an exam preparation course from this institute. They can also give you a mock test so you can check your preparation level in this. Before applying to this, you should have knowledge of A1, A2, B1, and B2.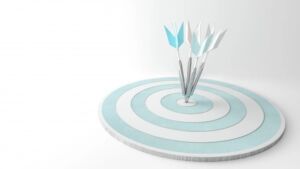 3) DALF Preparation course:
DALF is also an examination course, The levels included are C1 and C2 and they are termed as Advanced diplomas. Under this course, the institute will prepare you for these levels as these exams are conducted by Alliance Francaise and you need to visit your nearest exam center. Once you complete this course, they will give you a mock test as well so you check the exam preparation level. A certificate will be awarded to you if you have done the exam preparation course.
 In this self-paced course, no topics are scheduled like in the webinar. The moment you start the course all the topics appear and when you finish it, a mock test will be assigned to you. The moment you clear it, the system will generate a certificate that you download on your laptop/Desktop either in PDF/Word format. The main advantage in a self-paced course is that you can complete this course at your time convenient time but the system will prompt that you need to complete this course in 1 month, 2 months, etc
There are persons who would rather prefer to go for a Diploma instead of going to each level. Under diploma, all the levels from A1 to C2 will be covered and the instructor will also be helping you to clear the exam of any level. They will also test your proficiency from time to time once you complete each level. After the completion of the diploma, the institutes will award a certificate as a sign of your proficiency.
Please note that in all the above points, if you are looking for an authorized exam of any level, then you need to visit the Alliance Francaise exam center. Please search for the Authorized exam center of Alliance Francaise on google and check the exam fees and dates. The exam centers in India are: Chandigarh, Delhi, Jaipur, Kolkata, Ahmedabad, Vadodara, Indore, Bhopal, Mumbai, Pune, Panjim, Bangalore, Chennai, Coimbatore, Hyderabad, Pondicherry, Mysore, Mangalore, Trichy, and Trivandrum