Learning Spanish
Hola!" means "Hi!", but Spanish greetings and pleasantries don't stop there.
Learning Spanish has become much more effortless. You can learn Spanish from anywhere, sitting in one place. All you have to do is find a suitable, best, and highly recommended online platform that can help you learn Spanish. The things you should seek while doing so are that it should be pocket-friendly to you. It must have that zone you are looking for according to your needs. And you are done.
Multibhashi is one of the best platforms for learning foreign languages like Spanish more simply and easily. You can trust Multibhashi entirely for this. Get yourself enrolled in the courses and learn Spanish through webinar classes and lessons. Online classes in today's time has made things to our reach and comfort. They are providing free online classes and lessons so that anyone can take a chance for their own and grab this golden opportunity to learn something new. Spanish is just a language, but once you get through it, it will help you groom yourself on a large scale in different ways. It will give you high-end exposure in society.
"ONLINE CLASSES LESSONS FOR FREE AS IF GOING ON A SPREE🤩"
Multibhashi is a platform that always attracts its user and others with their great offers, and moreover, they always fit into your pocket. So what else one can desire for its like an Hindi idiom "sone pe suhaga" or we can say it English too😋 "Icing on the cake"
How anyone can resist from eating a cake with such amazing delicious icing on it. . .All I wanted to say is that getting such kind of offers are only possible at Multibhashi.
Yeah I am, helping you with this go to the Multibhashi site, get yourself enrolled, and learn with highly professional educators 👩‍🏫👨‍🏫. Educators in our team focus not only on the class but also on every subject of the class and make prepare things accordingly.No need to feel nervous, the environment created by the educators during the sessions is itself so whelming that it will boost up your confidence level. The classes by educators not only revolve around teaching Spanish but it works on your overall personality too. You will learn many more new extra things besides from this. Studying Spanish in a language-learning program that can be conveniently accessed online or on a mobile phone. You can Learn Practical Spanish Online with free classes and lessons. Spanish adds an extra factor in you. Their courses are made in stages engaging webinars modules that are a mixture of various techniques and practices that will help you build your Spanish knowledge and skills in a self-paced manner.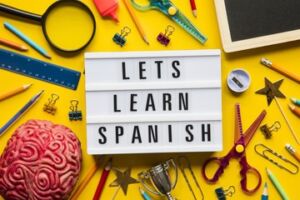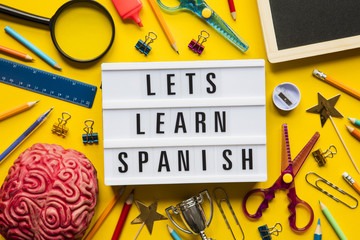 Isn't it great??? So welcome a new gateway in your life with free online classes and lessons by Multibhashi.
" THERE IS A DIFFERENCE BETWEEN SPANISH AND SPINACH. . ."