Did you know? Spanish has at least 3 million native speakers in each of 44 countries, making it the fourth-most widely spoken language behind English (112 countries), French (60), and Arabic (57). Antarctica and Australia are the only continents without a large Spanish-speaking population. Spanish is one of the world's most phonetic languages. If you know how a word is spelled, you can almost always know how it is pronounced. Spanish and English share much of their vocabulary through cognates, as both languages derive many of their words from Latin and Arabic. The biggest differences in the grammar of the two languages include Spanish's use of gender, a more extensive verb conjugation, and the widespread use of the subjunctive mood.
1. Befriend a Native Spanish Speaker
A great way to improve your Spanish is to hang out with Spanish-speaking friends. You can talk about the same typical friend things, but all in Spanish!
You might already know a Spanish speaker. In that case, what are you waiting for?
Ask them out for lunch or happy hour (you're already going, right?).
Talk about common interests and ask lots of questions in Spanish.
Set up regular meeting times.
Ask them to correct you if you make a mistake.
In between hangout sessions, text them in Spanish.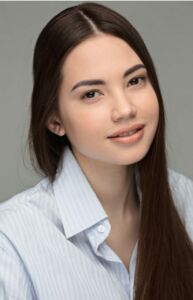 Still, stumped? Here are a few ideas for meeting a new Spanish friend:
If you don't know anyone, think about the friends you currently have. How did you meet them? Through a mutual friend? At a class? Online?
Ask friends and family if they know any Spanish speakers. You're bound to have a connection. Invite them to hang out and, if it's a match, ask them to meet regularly.

Go to places Spanish speakers are likely to go. For example, you're bound to meet lots of native Spanish speakers at salsa dancing classes and events. Who knows?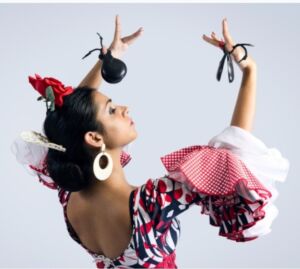 So do you want to improve your Spanish?
2. Dineout- "In Spanish"
If you love going out to eat (and tend to go out often), why not practice some Spanish while you're at it?
Start by looking online for restaurants serving Mexican, Spanish or Central/South American food. The authentic places are likely to have Spanish-speaking owners and staff.
Commit to speaking Spanish for the entire meal. Go with another Spanish speaker (native or aspiring) or go alone and chat up the staff.
Ask for the Spanish version of the menu, if they have it.  
The Fun Part! 🙂
3. Host a Weekly Spanish-only Dinner or Game Night
Do you love getting together with friends? Do you enjoy having regular meals or game nights? If so, how about doing the whole thing in Spanish?
Pick a theme or a Spanish-speaking country. Have each guest bring a dish or drink to match the theme. Ideas: Caliente (hot), Verde (green), Cubano (Cuban). Feeling lazy? There's always Mexican take-out.
Play a game. There are tons of awesome games out there and most of the standard rules can be found in Spanish! To start, pick a familiar game or one with simple rules, like Scrabble.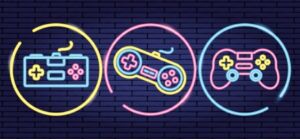 4. Volunteer with Spanish Speakers
Volunteering is a great way to meet Spanish speakers and do something good for the world. Find a cause you care about and get ready to feel truly inspired.
Be sure to pick an organization that's staffed by Spanish speakers and/or works with the Spanish-speaking community. A few possible ideas: helping a non-profit Latino theatre group, advocating for migrant labourers or mentoring a Spanish-speaking child.
Love socializing? Love Travel? Let's do it!
5. Attend a Meet-Up in Spanish
A classic way to improve your Spanish is to join a MeetUp language group that connects native Spanish speakers with Spanish learners like yourself. It's a great way to practice and grow your Spanish friend circle.
However, have you considered pursuing your normal hobbies or sports in Spanish? Using MeetUp to pursue your interests in Spanish could be a great way to stay engaged and squeeze Spanish into something you're already doing.

6. Take an Exotic Trip (or Move!) to Spain or Latin America
The absolute best way to learn Spanish is to live, eat and breathe it every moment of the day.
The best way to do this?
Travel to a country where everyone speaks Spanish! Not only will you get to speak in Spanish, but you'll be reading, listening and even writing in Spanish nonstop. There's nothing like going abroad to accelerate your Spanish learning.
Are you planning an exotic trip, vacation, gap year or honeymoon? Let's take that awesome getaway and Spanish-ize it.
Ummm...if you can 🙂
7. Date a Spanish Speaker
So far we've talked about making friends with other Spanish speakers. Friends are great but…let's spice things up a bit.
If you're single and "on the market," why not date a native Spanish speaker? It's a great way to immerse yourself in Spanish language and culture. If you're someone who likes to spend a lot of time with their significant other, all the better! With access to a Spanish speaker for hours on end and all of those long and deep conversations, you'll be learning and practicing new words and phrases all the time.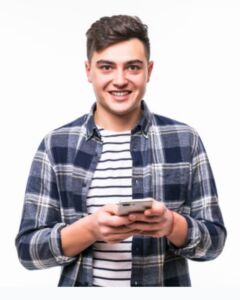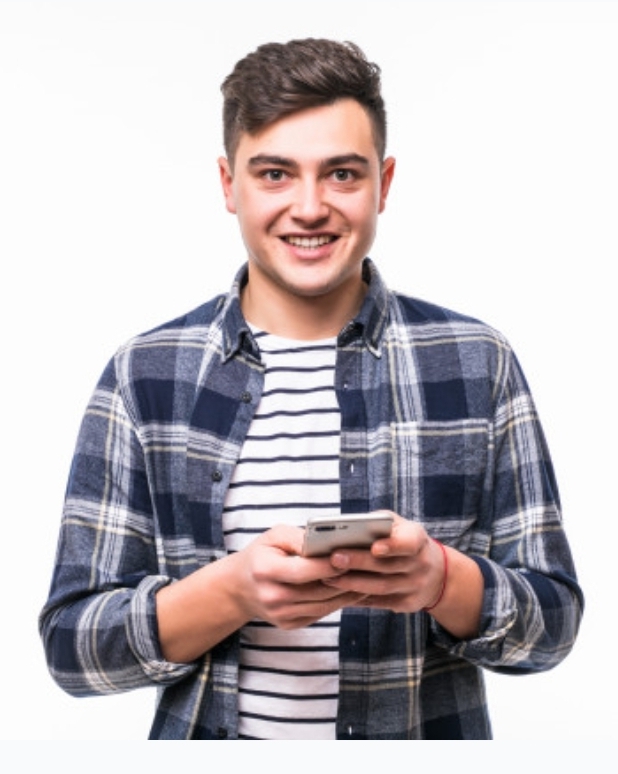 Friends visiting over?? Good idea
9. Host Native Spanish-speaking Visitors
If you love people and other cultures, this might be for you! Invite Spanish speakers to stay in your home. They get a place to stay for a few days, weeks or even a year and you get to practice your Spanish. Imagine all of the friends you can make from around the world, all without leaving home!
Want to go all-in? Host an exchange student for a few months or even a year.
So friends, don't you think language learning is really fun! It's my own experience if you struggle with long-term thinking and finances, maybe it's time you focus on Spanish. 
Want to be more rational, understanding, and wiser in all aspects of your life?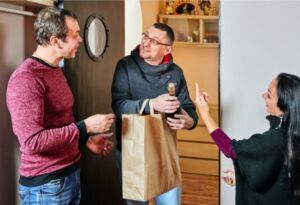 And Finally, Learn Spanish by putting your best foot forward, with all the effort you can invest!
Nowadays we have many online and offline sources available to learn a language. However, I suggest that If you wish to learn a language right from the basics or even at its advanced level, do try Multibhashi Language Learning Sessions, that are an could be your one stop shop.