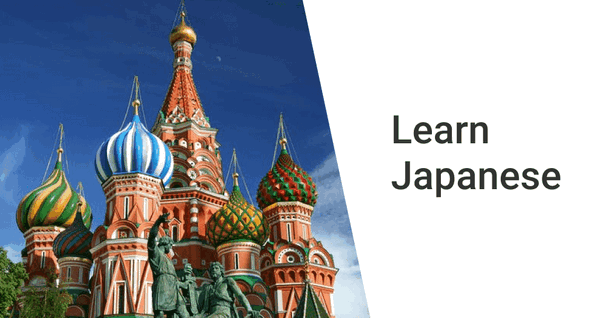 The Japanese language is spoken by about 128 million people, primarily from Japan. It is an east Asian language and the national language of Japan.
The Japanese writing system consists of three different character sets: kanji, hiragana, and katakana. Japanese texts can be written in two ways: In Western style, i.e. in horizontal rows from the top to the bottom of the page, or in traditional Japanese style, i.e. in vertical columns from the right to the left side of the page. Both writing styles exist side by side today.
The pronunciation and grammar of the Japanese language are fairly easy, though you do have to learn the dialect. With the way online education has come into trend, then why not study Japanese online?
Here I will give a list of Japanese language courses that you can try:
Japanese Online Courses:
Misao: MISAO Japanese Institute is a Japanese language institute in Gurgaon, Delhi, and Noida from 2013. They have a daytime, nighttime, Sunday, and an advanced course for levels N5, N4, N3, N2. The course fees range from 18000/- to 24000/- INR. They also have online language learning facilities so you can take online classes from them.
FluentU: FluentU takes real-world videos—like music videos, movie trailers, news, and inspiring talks—and turns them into personalized language learning lessons.
It naturally and gradually eases you into learning the Japanese language and culture. You'll learn real Japanese as it's spoken in real life.
It has a monthly subscription fee that you have to pay. You can also avail it's free trial class and see if it's for you.
Multibhashi: Multibhashi has grown into a very reputed online learning centre providing language training 15 lakh+ students. It has capable teachers and a very affordable price of 4000/- per month for Japanese classes. You can also avail it's free trial class and see if it's for you.
Busuu: With 100+ million users and real scientific research backing the platform. Busuu has also been awarded tons of awards for its efficacy, such as the Bloomberg Business Innovators award, EdTech Breakthrough Award, and the Google Play "Best Apps of 2015" award. It is one of the best language courses that you can avail of at a very low price.
Edx: Edx provides excellent Japanese courses from reputed institutions such as MIT and Harvard. All the courses are for free, though they do have a limited frame of time in which you can access them after which they will expire. You also have to pay if you want to get a certificate.
Marugoto Online: The Marugoto Japanese Online Course is a course for learning Japanese language skills comprehensively, and offered in the Japanese learning platform, JF Japanese e-Learning Minato, operated by the Japan Foundation. This coursebook is designed with an emphasis on using Japanese to communicate, and on understanding and respecting other cultures.
So these were some of the best online language courses that you can try. There are many more if you want to know about them too. Then mention in the comment below.