Learning Language
As the world becomes increasingly globalized, the benefits of studying foreign languages are mushrooming, and bilingualism is now maybe the most valuable real-world ability ever to exist, rather than just being a nifty party trick. You are also a special breed if you are thinking of learning a foreign language rather than wanting the world to accommodate your monolingualism. With the right attitude and mentality, flourishing into the amazing polyglot, you strive to be is 100 % perfect feasible.
Studying foreign languages is all about learning how to communicate and interact with people, a precious life skill that can only be cultivated by communicating with individuals. You can exercise your new supernatural power to understand what someone is saying when you master a foreign language, remember the correct vocabulary and grammar, place the vocabulary and grammar in the proper sense, and answer back, all on the spot and promptly. Below are proficiency level; these would help us understand the suitable level to learn languages.
Different level of Proficiency
No Proficiency
At this lowest level, there is no knowledge of the language. The person may know a few words but can't form sentences or carry on any conversation type.
Elementary Proficiency
At this language proficiency level, a person can form basic sentences, including asking and answering simple questions. This is essentially the starting point of the language proficiency levels. This level reflects someone traveling to a new country and has just begun to study a language. 
They can:
Take part in necessary, factual conversations

Go to a shop where goods are on display and ask for what they want.

Understand simple information from a penfriend

Write simple messages
Limited Working Proficiency
Someone at this level can handle basic work commands and social phrases. They can carry on limited casual conversations at the office and discuss their personal life. Someone at this level still needs help with more extensive conversations in the language. They can only operate independently in basic conversations.
They can:
Take part in 'small talk' and express simple opinions.

Ask for what they want and exchange basic information with other people

Understand letters with simple descriptions of people, events, ideas, and opinion

Write a short letter with basic factual information
Professional Working Proficiency
Someone at this language proficiency level can contribute to office meetings, have conversations with clients, and carry out most work functions requested of them. A person at level 3 can speak at a normal speed in the language and has a fairly extensive vocabulary. They likely still have an accent at this level and probably require help understanding subtle and nuanced phrasing. Some employers consider this level or above as basically acceptable, depending on the specific job.
They can:
Take part in a casual conversation for a reasonable period of time. 

Can understand letters with a range of personal opinions.

 Write simple letters stating facts and events.
Full Professional Proficiency
Most employers desire full professional fluency. Someone at this level can have advanced discussions on a wide range of topics about personal life, current events, and technical topics such as business and finance. People at this level may still have a minor accent and may occasionally misspeak or make minor mistakes. Their vocabulary is extensive, and they can carry on conversations with ease. Most employers consider level 4 or above acceptable.
They can:
Take part in conversations on a range of topics

Understand what is said in personal letters, even where the colloquial (informal) language is used. 

 Write letters expressing opinions and giving reasons
Native / Bilingual Proficiency
Someone at this language proficiency level was either raised speaking the language as their native tongue or had been speaking it so long that they are completely fluent. They have little or no accent.
They can:
Take part in conversations on a range of abstract topics with a fair amount of fluency and a variety of expressions.

 Read quickly enough to cope with an academic course.

Write letters on any subject with good expression and accuracy.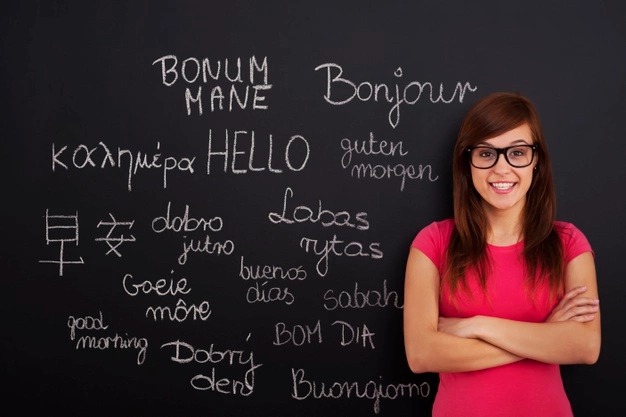 Few Benefits
Immigration, Travelling, Opportunities abroad
Traveling through a foreign country becomes much easier if you can speak the language of that country. Fluency isn't compulsory, but locals always appreciate that you've taken the time to learn the language. Language proficiency will help you advance your career to get your dream job.
Carer opportunity 
Mastering any foreign language is never easy. It is a complex system that takes a lot of time, effort, persistence, patience, and discipline. One cannot be genuinely fluent in any language without somewhat understanding the country's culture, history, and customs. The proficiency will allow you to showcase yourself as a global employee and help find foreign language jobs.
Provides broader access to education and information
If you speak another language, you could earn a degree in another country. It could end up being a less expensive way to get a college education. It enables you to enjoy better studying abroad and to learn more.
Gives you more social and global skills
More than 60 million people in the U.S. speak a language other than English at home. Those who only speak English miss out on being able to communicate with friends and neighbors directly. 75% of the world population does not speak English. Speaking another language opens up opportunities to do business and work elsewhere, and learn global skills.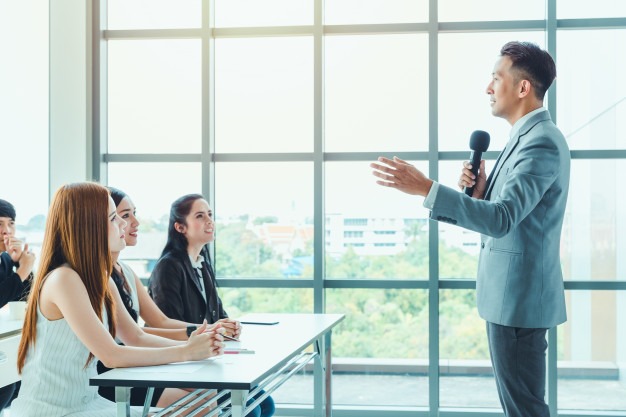 Learning a foreign language is vital, and there are numerous reasons to learn a foreign language. Studying (and eventually speaking fluently) a foreign language helps break down barriers and connect people to a deeper mutual understanding level. Plus, achieving this shared understanding would eventually open a set of doors leading to a personal and professional life that is more interesting and fulfilling!