Learning Korean
What's your objective for learning Korea? Is it a personal goal? A hobby? Or do you have dreams of living in a foreign country?
Whatever your reason is, whether big or small, knowing it is very important because it is associated with your long term goals for that language. Maybe you want to learn the language because you want to live in the country where it is spoken, or you're just interested in learning it or want to understand the culture, movies, and music of that country. Whatever it is, you should be aware of your reasons because that will keep you motivated throughout.
Here are the Top 10 Reasons for Learning a Language when asked by people why did they learn Korean as a foreign language:
1. I love the culture and the people who speak the language.
This is a popular answer, especially among learners studying Korean. The beauty of Korea and its richness are something you want to experience in this lifetime. And learning to speak the language will add so much to your travel experience. It will infuse more meaning and insight into what you see. And who knows, like so many, you might just fall in love with the country and want to stay there for good!
2. It's a beautiful language.
Sometimes, people simply love the way the language sounds. This is a simple answer, but even this can keep you motivated if your interest in the language is genuine.
3. My family comes from a place where the language is spoken.
Of course, people want to be able to connect to their family and the people they love.
4. I love traveling
Korea is a beautiful spot on Earth, knowing the local language when you travel will help you find new places and make new connections. It can only make your travel experience better! 
5. I live or want to live in a country that speaks the language.
It's a lot of people's dream to live overseas and experience the culture they love. Or maybe they need to move for work or family reasons. Learning the local language is extremely important if you're going to live in a different country. Korea is such a beautiful place, you would never want to come back once you're there! 
6. I just love learning languages!
What's great about this is if you've learned one language, it's easier to learn another. Because you learn how to learn a language, right? If you learn one, you develop certain habits and approaches that work for you. You can use this to master another. 
7. It's just a personal goal.
We hear this a lot. Especially from learners that stopped, took a break… and came back. If you have a goal in mind—something you wanted to do, but never did—you want to come back to it and get it done. 
8. It is good for the brain. 
It has been demonstrated through research that language learning helps fight against Alzheimer's disease and slows down the brain's aging effects. Learning Korea can help stimulate your brain thus keeping it active
9. I want to understand songs, movies, and TV shows.
Are you a BTS fan? Songs, movies, and TV shows are great ways to immerse yourself in the language! Also, Korean pop culture is massively increasing nowadays. If you're spending your time learning and immersing yourself, you're going to learn faster. 
10. The growing Indian-Korea relations
There is a strong bilateral economic relationship between India and South Korea. The ties were established in 1962 and upgraded in 1973 to the ambassadorial level. There are so many Korean companies booming in India, so if you want to work in any of these, learning Korea can be an added advantage for you!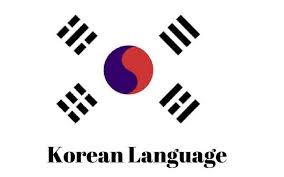 Finally, learning Korea has many benefits, but at the same time, you need to work hard to master it. Korean hangeul is an incredibly simple alphabet. You can learn in a day or two. Economically, politically, socially, and entertainment-wise—Korean is coming at you from all different angles.
If you want to achieve your language learning goal, check out our Korean language learning program.