German Language
German is a West Germanic language mainly spoken in Central Europe. Spoken by over 110 million people over the world. It is the official or co-official language in Germany, Austria, Switzerland, Liechtenstein, and the Italian province of South Tyrol. German is a highly beneficial language to learn. One of the most outstanding benefits that accompanies learning German is the internationally acclaimed education offered at universities there at barely any cost. If you wish to study engineering in one of the most cutting-edge countries in the field, medicine in the home of Bayer and Roche in Switzerland, or humanities in the cultural melting pot that is Europe for nearly no cost, German is definitely something to consider.
German for Global Communication
When we consider a business aspect, it doesn't hurt to know that Germany is a leader in business worldwide, and the demand for job applicants that can converse in German is pretty high. Especially considering it is the largest European trading partner with the United States and that it has the fourth-largest GDP in the world after China, the US, and Japan. By understanding the language, you are immediately making yourself a competitive candidate for businesses around the world for your ability to deal with German clients.
As attractive as all this sounds, you might require a couple of tips and tricks to learn German. So, here are 5 tips and tricks to help you learn German:
1. Set realistic goals
Whenever someone dives into a new language learning journey, I always advise them to be wise about their goals. Setting realistic goals will help you in ways you probably never imagined. Goals act as a natural motivator and as a way to gauge how much you've accomplished. Once you've set your major objective, set mini monthly or weekly goals.
2. Read and Practice regularly
Once you've set your realistic goals, make a rigid schedule that you follow at all costs. German isn't a language you can master overnight. So, reading different literature in German regularly and practicing writing and reading will help you in the long run.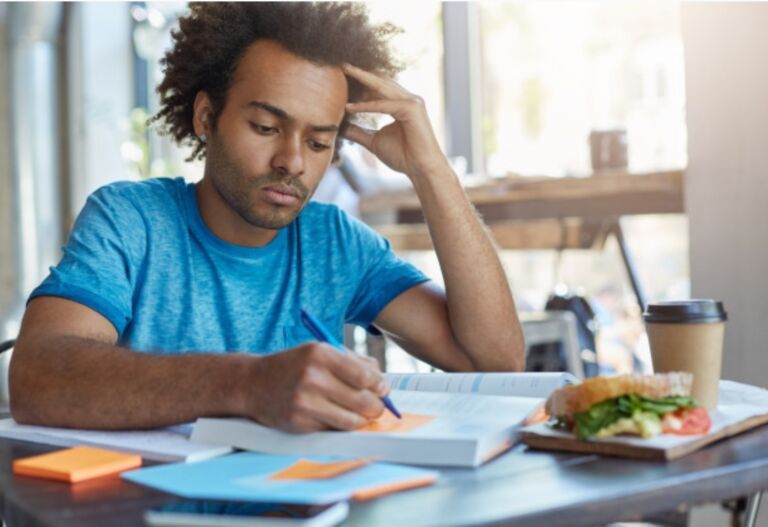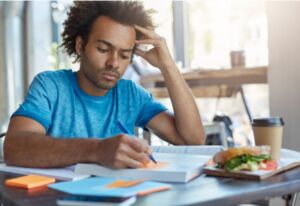 3. Entertain yourself
Another important advice I give to people who wish to learn German is to never bore yourself by constantly studying. Entertain yourself through movies, tv shows, music, and podcasts. Listen to them all in German. It'll help keep you interested and help you gain knowledge all while being fun.
4. Invest into Apps
An investment into apps is an investment that will show instant results. You will receive new and valuable study material, quizlets, and flashcards through online language learning apps. You will also be able to interact with professional trainers who can help guide you as well as help you figure out your own areas of improvement. Some apps that offer great German courses are:
A] Duolingo 
B] Multibhashi 
C] FluentU 
5. Use unusual methods
Sometimes learning a new language can get tough. In such cases outwit your brain by memorizing through unconventional methods. For example, while learning German, if you seem to have trouble differentiating between the noun, verb, and adjective, try coloring them instead.
Colour: Verb- Blue
Adjectives- Red
Noun- Green
These are a few tips, which would help you learn the language in no time if incorporated into your daily German learning routine.