Top 7 similarities between English and Japanese
All the languages have some similarities, which could be in speech, in grammar, in writing, or in some words. Japanese Learners and people sitting on the edge of deciding to learn Japanese are always intrigued to know whether there are any similarities between Japanese and English, and if yes, what are the similarities between Japanese and English. So, today I will discuss the top 7 similarities between English and Japanese. While studying Japanese I realized a few things. I noticed that the Japanese has the characteristics of several languages. Maybe it is because of history, import, influence, or even by chance. Though not many, however, there still are few undeniable similarities between the English and Japanese language
The most prominent of them all!
I would like to highlight the top 7 similarities between English and Japanese in brief. 
The

first

one is, about ten per cent of the vocabulary of Modern Japanese comes from English as well as there are few words that are used in English from Japanese. I would like to mention some words that are used both in Japanese and English. 

Tsunami – Japanese: 津波 (つなみ), it's Kanji meaning is: 津 (つ) is "harbour" or "port," and 波 (なみ) means "wave." In Japanese, the "t" is pronounced, unlike in English.

Emoji – Japanese: 絵文字 (えもじ), it's Kanji meaning is: 絵 (え) means "picture" and 文字 (もじ) is "character" or "letter." Emojis are those little pictures which you can use on your smartphone or computer and you are able to communicate with others with these emojis through message. 

Origami – Japanese: 折り紙 (おりがみ), it's Kanji meaning is: 折 (おり) means "to fold," and 紙 (がみ) is "paper. This old Japanese art literally means "paper folding"

Karate – Japanese: 空手 (からて), it's Kanji meaning is: 空 (から) means "empty" and 手 (て) is "hand." so the meaning of Karate, is literally battling with no weapons except your bare hands.
Similarly, there are many other words that are taken from Japanese and used in English. Such as: Typhoon, Karaoke, Anime, Sushi, Tofu, Ramen, Judo, Sumo, Samurai, Sensei, Ninja, Kimono, Zen, etc. And words such as, an elevator, underwear, bedrooms, building, panties, apartment, computer, table, ice cream, animation, butter, milk, driver, fight, and Christmas were imported from English to be used in the Japanese language.
What a Eureka moment!
The

Second

point is, both languages usually start sentences with the subject. As a rule in  English, we can see sentences starting with a subject and the same suit is followed by the Japanese language.

The

Third

point is, generally both the languages are written left-to-right, with an exception of Japanese that can also be written vertically from right to left.

The

fourth

point is, both languages are non-tonal. Japanese is a non-tonal language. Different meanings with a high or low distinction in their inflections without having a certain tone for each syllable can be formed by a Japanese speaker. Similarly, English is also considered as a non-tonal language, but in some cases, the pitch does distinguish different meanings of otherwise identical-sounding words.
Few more interesting ones on the list are:
The

fifth

similarity is, almost all of the sounds of Japanese have very close equivalents in English.

The

sixth

point is, both languages have polysyllabic words. Polysyllabic words are words that have two or more syllables. Japanese is a polysyllabic language and requires open syllables. Also sometimes a word that is used as a verb in English can be used as a noun in Japanese or the other way around.

The seventh point is, the most common Romanization system for Japanese is based on English spelling.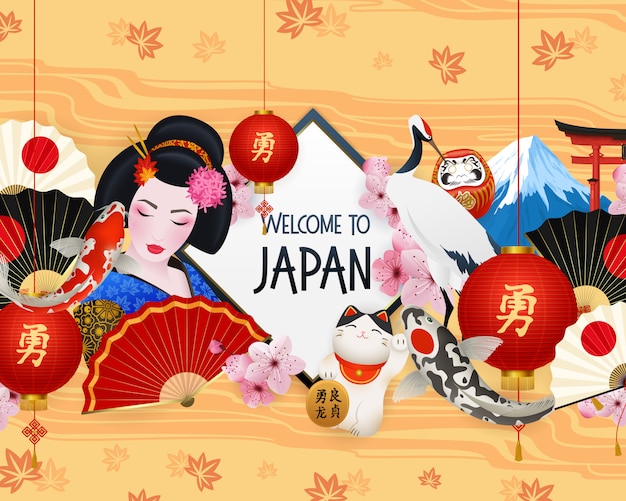 Finally
These are the top seven similarities that are there between these two languages. Hope this satisfies the curiosity of English speakers who are sitting on the fence trying to figure out if Japanese is difficult to learn or not, before starting to learn. If you wish to learn more about Japanese culture and want to master the Japanese language, you can choose from different Japanese language programs. Exploring a new language is always a beautiful adventure. So hurry up and follow your dreams!