Tips that help you learn French alphabets quickly
The language of France is as beautiful as the countryside and the lights of Paris. The French alphabet has 26 letters based on the Latin alphabet with two orthographic ligatures and five diacritics. The language of love of the world, and it all starts with the French alphabet and French letters.
French is the fourth most widely spoken language in the European Union, and the third most understood language after English and German. It is the official language of 29 countries, and the language has a long and interesting history that began as far back as the Roman Empire. The current French alphabet is a derivation and distortion from the original Latin. French culture and language had quite a bit of influence from the native Celtic language and the language of the Frankish invaders as well. Together these mingling of language and culture helped to form the current French vocabulary.
Those who begin taking French will find that the language is relatively easy to learn compared to other languages. The French phrases take only a bit of practice before the accent and the inflexion starts to come naturally. When you want to learn how to speak French, listening and learning how to pronounce the accents and words from people who speak the language and reading French writing can make it easier.
The French alphabet has 26 letters among them 6 vowels and 20 consonant. Do explore 
Frenchpod101. It has some great resources available for the pronunciation of letters.
Baby step 🙂
Pronunciation Guide or French Alphabet Song only for kids? Meh! You need it too. 
That's why French Together doesn't particularly focus on the alphabet – and why you probably shouldn't, either.
The alphabet is often considered the foundation of a language, and many foreign-language learning programs start students off by learning it. And to achieve that you're going to need a detailed pronunciation guide. Try The French Tutorial. You certainly don't need to take weeks focusing on each French alphabet, however, you must ensure it's practiced enough to ensure that you get the basics settled well in your subconscious.Like any language you would have studied in the past, start learning the names of each letter, found in the "Alphabet" chapter. Get yourself an audiobook with native pronunciations for each letter. Then it's all about reading, pronouncing correctly and memorizing!
Every language is made simpler to learn for Kids. See if you can grab hold of a kids audiobook that has the French alphabet song or chant to help with memorizing alphabets easily. That's why so many people learn their native language's alphabet through song. You could look up on the internet for more online resources such as YouTube/ Vocabzone.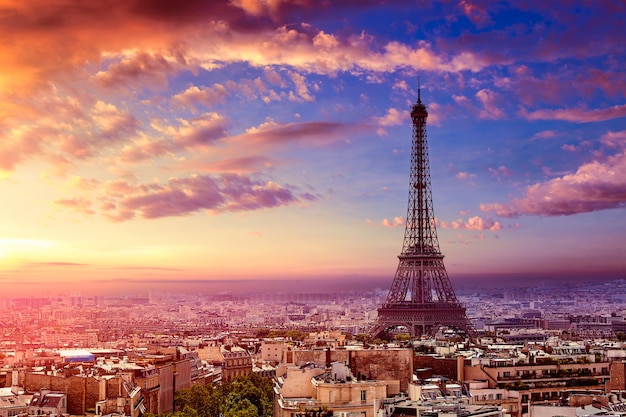 Registering as you hear!
Register the Consonant Sounds very carefully at the Start and End of the Words
Depending on where a consonant has used a word, in French, it can be pronounced in multiple numbers of ways, While they aren't pronounced dramatically differently, their pronunciation can alter depending on the word in which they're used.
A consonant could be sounded out at the start of words, while another used at the endings would not be. Select a new letter every week, and try to make a list of words that include that letter at the beginning, in the middle or at the end of the word. Again you will find abundant resources online. Use a French audio dictionary to hear the correct pronunciation of your words, and note any differences in pronunciation based on the letter's location within a word.
For example, generally, "d," "x," "s" and "t" are silent when they appear at the end of a word, which gives French pronunciation it's "trademark soft ending". Un rebond (a bounce) is spoken without stressing the final "d" while it's clearly audible in the word un Calendrier (a calendar) where it is in the middle of the word. Understanding how French letters sound within words might take a little longer and demand more effort,  to learn and get used to, but in the end, you will realize how important the effort was to get to French fluency. Contact your best friend of this century: Online Resources, to get a hang of all the types of consonants, and how they can be used within words. The site Language Guide takes a learner through some of the more unusual sounds, linking to audio files and example words. Another thorough page is ThoughtCo, click each letter and listen to all of the variations in pronunciation.
Let's start with the most basic!
Pronounce Vowels with proper Accents
Accents play a major role in defining and deciding pronunciations of different letters in French. Their presence or absence transforms the sound of the letter. 
There may be very little sound variation between certain accents, but training your ears to the right sounds will prepare you for professional French. An online resource Learn French with Vincent uses a single letter to explain the differences between each accent in a particular video, useful to all beginners.
Officially, it is correct French to use an accent over a letter in both its lower-case and upper-case form; however, in everyday French, many people omit the accent over the upper-case letter. 
If you are someone like me who needs a document in hand to study, make notes from The Grammarist as a part of your learning routine. The site is particularly helpful to explain phonetic spelling and highlight subtle differences, along the names of different accents.
Browsing FluentU can show you the importance of accents in distinguishing some smaller—yet powerful—French words. Once you've got the basics down, you can then watch more clips on FluentU while looking out for words with accents.
By moving away from grammar resources and into authentic content, you'll prepare yourself to pronounce and use accented letters in unscripted situations. Check out the free trial for additional help on native-like pronunciation.
Remember, its sheer practice that will help you shine out!
Choose a vowel pair to focus on each week
The French Language is able to provide a number of different sounds to the language,  courtesy the vast variety of pairings that can be made with different vowels. Many pairs repeat multiple times, so they can be by hearted. The French Tutorial is a fantastic resource for lessons like these, as it contains a list of the most common vowel pairings and audio clips to prompt good pronunciation.
True to all languages certain pairings are easier to remember than others. The letters "ai," for example, take on a different pronunciation in French than in English, and are spoken as more of an "ay" sound than anything else. Une maison (a house), for example, sounds more like "une may-son," and it's very important to remember this difference.
Choose one vowel pair to focus on each week. Do turn to online resources to practice formally with online exercises. Also mark words containing that vowel pair in like news articles, TV shows and on Facebook- the formal ones that use authentic content.
Remember! Vowel pairings are something that will come with time, so don't lose heart if you're struggling as you start out.
Additionally, there are also two ligatures (ligatures) that you'll encounter in a number of French words. These typographically and phonetically linked pairs of letters indicate a certain pronunciation.  
The two common French ligatures are:
æ, a blending of the letters a and e. It's used in some words borrowed directly from Latin, like curriculum vitæ. 
and
œ, a blending of the letters o and e. You've probably encountered it in common words like sœur and cœur. 
Luckily, if you or the device you're writing with can't make these ligatures, French people will understand the word if you simply write the two letters separately.
But, if you're writing a formal, official, or academic document, the ligature MUST be used.
Once you feel confident!
Time to put your mettle to test
As with all languages not just French, mastering an alphabet is best done over time. It's practically not possible to remember the letters with all associated rules after hearing them just a few times. So don't fret over it. You're in the process of learning, and, it's worth following up by taking some technical lessons with interactive activities and games in order to test everything that you've covered.
Tes has a great page dedicated to students learning the French language and uses illustrations and audio files to teach you handy ways to remember different pronunciations and insights into the alphabet's differences and similarities.
Time to thank the teachers
Do you remember the dictations teachers subjected us to in school, sometimes as surprise tests? Do implement the same intent as Dictées, in your French class with fellow students, on a video call with friends or online language exchanges with a pen-email-pal! Play spell bee kind of games and enjoy learning!
To summarise:
Learning an alphabet is the first thing you do when taking on any new language. Do practice your alphabets really well. It's worth all the effort. What is a language without its alphabets that form the base to all word and sentence structuring? It is only after you are thorough with the letters that you can jump over to tasks such as reading, writing, listening and speaking.
Learning the French alphabet can be useful, but it's not going to help you make conversation or expand your vocabulary.  
That's why French Together doesn't particularly focus on the alphabet. The French love acronyms – making a word out of the first letter in a group of related words. One very common one you'll see and hear, for example, is the SNCF (Société Nationale des chemins de fer), the national train company. 
All this to say, knowing how to pronounce the letters of the French alphabet isn't essential, but it will come in handy, especially if you plan to visit or live in a French-speaking country.