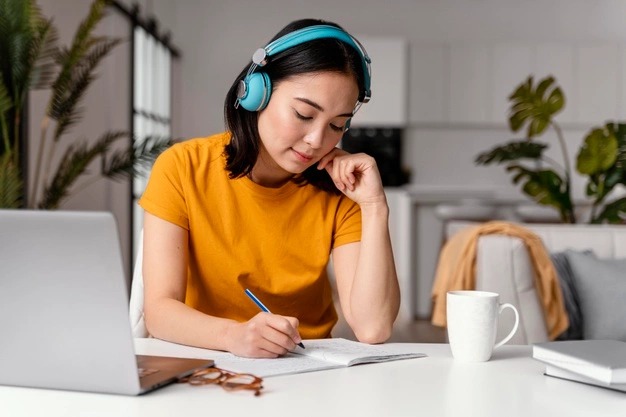 Introduction:
Japanese is an East Asian language spoken by about 128 million people, primarily in Japan, where it is the national language. It is a member of the Japonic (or Japanese-Ryukyuan) language family, and its relation to other languages such as Korean is debated. Japonic languages have been grouped with other language families such as Ainu, Austroasiatic, and the now-discredited Altaic, but none of these proposals has gained widespread acceptance.
Why Learn Japanese? Need some convincing reasons? Here are ten amazing career options after learning Japanese in India.
In today's globalized world, we all need to be skilled language learners, so why not start learning a new language that fascinates you?
There are multiple incentives for learning a new language.
The career scope in languages is undoubtedly the most important motivator.
If you're wondering which foreign language to learn, then picking the Japanese will immediately set you apart from the crowd.
For many people, the name Japan evokes technology.

Most Indians indeed see Japanese as the most important and popular of all the languages in Southeast Asia.

Japan is among the most influential investors in India. It is a powerhouse in many sectors of the global economy.

They lead in consumer electronics, automobile, infrastructure, shipbuilding, semiconductor, optical media, and more.

Many Japanese companies are operating in India, and you can put down your name among the high-paid employee registers in these companies.

The Japanese language can boost your professional value.

Therefore, here are some career possibilities you can accomplish with your expertise in Japanese.
15 Jobs that Require Japanese-speaking Skills:
1. TRANSLATION & INTERPRETATION
Translation and interpretation are some of the most famous career choices for people that speak Japanese.
Now, you have to know this; translation is different from interpretation. That's right!
When working as a translator, your work will be to "take materials written in Japanese and convert them into English" and vice versa.
On the other hand, working as an interpreter will mediate between two speakers of two different languages.
Both of you MUST understand — and translate the two tongues to each of the parties involved.
Many companies in the private and public sectors require these services.
While you may get employed to work as a translator, the position demands that you work as both translator and interpreter. So have that in mind.
2. JAPANESE TRAINER / TEACHING
Japanese are ridiculously shy when it comes to learning another man's language. It is one reason why the majority of their companies in India are hunting for trainers.
As a Japanese language speaker in India, you can apply to work as a trainer for any Japanese company to train potential candidates for an outstanding opportunity.
Or maybe help train their staff on how to deal with clients and businesses from a different nature.
Many schools and colleges, institutions, and corporate buildings/offices have openings for Japanese teachers in India.
3. JOBS IN BPO & KPO
In India, some BPOs deal with Japanese clients, and they are always on the look for a candidate who can render them language support services.
Your fluency in Japanese can give you a job in BPO and KPO. It pays well, and there are other extended opportunities attached to a position of this nature.
One of the jobs you can offer for such companies in need of voice support services is voice coordinator.
It means you will be helping to extend language support and effective communication outreach in BPOs and teleconferences.
4. EMBASSIES & GOVERNMENT JOBS
Indian Government entities like External Affairs Ministry, Indian Embassy in foreign countries, Ministry of Tourism, and other Ministries like Education, Commerce, Science & Technology, Agriculture, Textile require Japanese language experts.
While the number of the opening is quite limited, if you are not a government employee, you will still grab a job opportunity with these government entities.
5. FLIGHT ATTENDANT & AVIATION SECTOR
Here is a career opportunity that requires just a bachelor's degree. You can apply for this job by focusing on your Japanese ability and your English/native language.
A career as an international flight attendant tends to be fun and rewarding.
It will also encourage you to hone your Japanese language skills in the area of customer service relations.
You could also have better chances of promotion.
6. SALES EXECUTIVES IN EXPORT-IMPORT
Since the Japanese economy is export-driven, most of their companies rely on sales representatives or service agents.
It helps communicate with foreign clients, data entry, answering telephones, advance the company's objectives, and other administrative tasks.
The number of jobs in the import and export industry is endless!
7. TRAVEL, HOSPITALITY & TOUR GUIDE
If you're looking for careers involving languages and travel, then the broad spectrum of travel, tourism, leisure, and hospitality industry is a great option.
The hospitality industry is one huge area where you can look for career options in some events, establishments, travel companies, hotels, and many more.
You can even decide to go solo and work as a tour guide.
As we said earlier, the Japanese economy is mainly driven by export, and India is a major destination for Japanese goods and services.
So, there has been a steady rise in the number of Japanese visiting India each year.
You can function as a tour guide for Japanese tourists or a visiting group of students or researchers touring India for one or more reasons.
8. WORK AT A JAPANESE COMPANY
There are branches of Japanese MNCs doing business in India. You can become an employee of one of these companies.
According to the Embassy of Japan and JETRO, the number of Japanese companies registered in India is 1,441, and that of Japanese establishments is 5,102, as of October 2018.
Depending on your primary skills, you can work in Japanese MNCs like Toshiba, Honda, Suzuki, Sony, Toyota, Canon, Yamaha, Panasonic, Mitsubishi, Casio, Daikin, Fujitsu, and more.
The position on offer will also vary according to the company.
You can also work for companies having a business relationship with Japanese MNCs in the automobile, engineering, information and technology, animation, or gaming sectors.
9. IT SECTOR
The majority of the Japanese MNCs and their Indian counterparts doing business in the country and beyond prefer potential employees with technical skills and strong Japanese proficiency.
Most of their clients and customers are Japanese.
Thus, it is sensible to have someone in system admin, Data management, developer, Programmer, System Analyst, etc., who knows the Japanese language and understands the work ethic.
If you have these technical skills, your Japanese proficiency will be an added advantage to get employed.
10. WORK IN JAPAN
Learning the Japanese language in India will certainly help to enhance your career.
You have the opportunity to travel and work in Japan once you have attained an advanced level of Japanese.
Many companies in Japan are willing to employ someone who can speak Japanese and English fluently, not to mention the additional skills prerequisite for the job.
Japanese companies and businesses will be glad to have someone with such versatility.
If your organization has offices in Japan, or you do business with other Japanese companies.
11. NGO STAFF
You can also apply as an NGO Staff in Japanese-speaking countries. The only required is the Japanese language which you should know and also other required skills/knowledge which you need in order to work for an NGO.
12. PUBLISHING
If you know the Japanese language, then you can take the role of publishing or proofreader.
13. EDITOR
 If you know the Japanese language, then you can also take this role of editor provided you possess all the required skills and knowledge which enable you to get this role.
14. RESEARCH ASSOCIATE
Research associate Monitors the progress of research projects and coordinates information between departmental sections. Performs a wide and complex variety of assays, tests, and studies. Performs highly specialized and advanced experiments. Collects, prepares, analyzes, and evaluates specimens and/or tissue cultures. This job also requires good skills in Japanese speaking.
15. LANGUAGE SPECIALISTS
Language specialists are language, culture, and communication professionals who possess skills acquired outside their language studies, such as from economics or the social sciences. They understand the importance of language and communication and their multifaceted nature in both society and working life.
So if you have good speaking skills you can get a job as a language specialist.
Conclusion-
Without any doubt, there is a tremendous scope when it comes to career and job opportunities in Japanese, and from all indications, it is going to grow further in the future.
The career options mentioned are not by any means exhaustive, but they represent ideas of what you can benefit from your Japanese proficiency in India.