5 Rockstar Tips to Learn Hindi at Home
Hindi, written in the Devanagari script, is one of the two official languages of the Government of India, along with the English language. It is an official language in 9 States and 3 Union Territories and an additional official language in 3 other States. September 14 is considered as Hindi Day or Hindi Divas, a special day to celebrate the adoption of Hindi written in the Devanagari script as India's official language. The occasion marks September 14, 1949, the 50th birthday of Beohar Rajendra Simha, a Hindi scholar who worked to push the language as the official language of India. It's the same date when the Constituent Assembly of India approved the adoption of the language.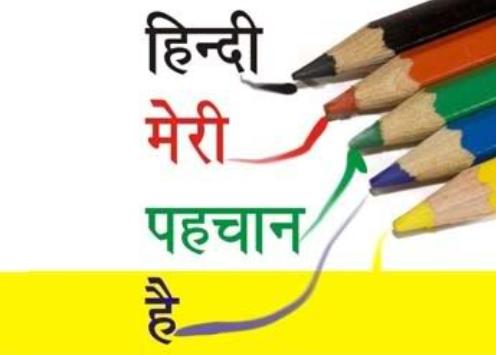 Now for the Rockstar tips! Here you go:
First and foremost: Get rid of all possible distractions as they will be your biggest enemy. Anticipate as many well in advance!
If phone calls from friends or visiting guests are interfering with your studies, turn off your phone and lock your room, asking not to be disturbed while studying. It will greatly improve your understanding and learning.
Set goals for yourself such that they are able to motivate you whenever you feel low or disinterested. 
Your job prospects will improve if you know a second language. Knowing a second language can be a huge asset in today's global marketplace for both employers and employees. Modern businesses are constantly on the lookout for employees who can help them with international trade, and the Hindi language is especially valuable in the current climate. Hindi speakers represent a sizable demographic for businesses to target, and research indicates that some Hindi-speaking countries offer excellent business opportunities. 
Study with a strict regime adding fun bits to your learning 
Create your own decks or use pre-existing decks in flashcard apps like Memrise and Anki to start expanding your vocabulary and learning. Writing a journal or a diary to capture the majority of the phrases and words used frequently in day-to-day Hindi speaking, along with their respective articles, to increase its practical usage. It's also a good idea to collect conversation starters and fillers to help you develop your first conversation. To practise pronunciation and speaking, read Hindi aloud in front of a mirror or to your pet or a plant. Using the shadowing technique while watching a movie or video can be extremely beneficial. To help you even more, listen to Hindi music or audiobooks.
Study thoroughly about what you're about to get into and have realistic expectations! 
Create a reasonable (but not overly ambitious) study plan, as well as short and long-term measurable learning objectives. Divide your learning into short chunks, beginning with the topics you want to concentrate on. To ensure consistent study methodology, use the Pomodoro Technique, which involves studying in shorter intervals throughout the day rather than studying for longer periods of time on weekends.
Study with world proven immersion method 
I made a mini-India in my home by hanging a lot of photos from India and labelling them with their Hindi names. Rather than mentally translating names from English to Hindi, spend a few hours revising and trying to remember the Hindi names of objects in your home. 
Finally,
Hindi is also one of the 22 scheduled languages of the Republic of India. In India, Hindi is spoken as a first language by nearly 425 million people and as a second language by some 120 million more. The word Hindi got its name from the Persian word "Hind" which means "land of the Indus River". Hindi is taught in 176 of the world's universities out of which 45 alone are in America. Everyday about 25 Hindi magazines and newspapers are published in countries outside India. India is not the only country where Hindi is spoken. It is also spoken in other countries like Mauritius, Guyana, Fiji, Tobago and Nepal. 
There's an amazing new way to learn Hindi! Want to see what everyone's talking about!