Italian language
Italian language, which is just not an official language of Spain but also of Switzerland, Vatican City, San Marino, Istria County in Croatia and Slovene Istria in Slovenia. Even we unknowingly speak many of the English words that have the exact spelling and same pronunciation. Italian is spoken by 57.7 million people residing in Italy with a total worldwide 64 million Italian speakers in around 29 countries. While it isn't unexpected or surprising to know that English, Spanish, German and French are the most taught languages worldwide. Furthermore, to add to credentials, one may be astounded to know that Italian is amongst the most studied language globally. Millions of people around the globe are choosing to learn Italian for a variety of reasons. Learning Italian has its share of benefits. Learning Italian broadens your knowledge of other culture. This beautiful language provides limitless knowledge enrichment, both personally and culturally. The Italian language is amazingly rhythmic, thanks to rhythmical vocabulary, very soft intonation, and more vowels usage. Knowing Italian gives you an advantage when considering career options. Credit goes to globalization that there exists many opportunities in MNCs and other corporate kinds.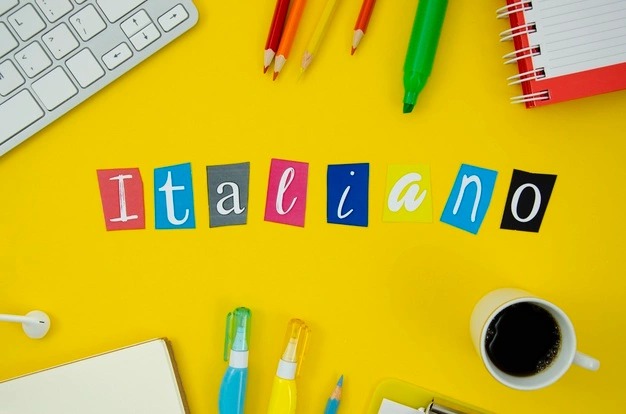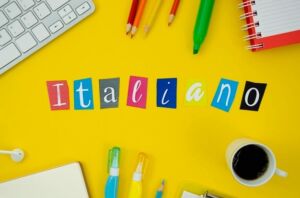 Learning Italian:
Now learning Italian on the cards?
But wondering how to go about it, where to start, how to start?
Let's look at how to give you an idea of how to learn Italian and become fluent.
Smart Selection: 
Start learning and practicing Italian with the resource, which boosts and maintains your confidence. Don't jump into the more challenging aspect of the language, i.e., go from simple to complex way; choose to study grammar later once a few basic vocabularies have been understood and learned. The first thing you should look for while learning Italian will quickly give you the confidence and develop faith in you to start speaking and understanding a little of Italian. Perfection is not in discussion; you just need to get started and have some fun.
Learning Vocabulary:
If you want to learn a new language, then it is a must-have to become fluent in achieving it fully. Increasing your horizon of vocabulary is the key to acquiring fluency in the language. To make your conversation flawless and smooth, knowledge of words and their meaning is essential. Vocabulary is essential for effective communication. Also, a point to consider is that the larger your vocabulary, the easier it becomes to learn new words. It is also important to be able to retain vocabulary to get the basic purpose solved, i.e., its application conversing. It is much required to build a solid vocabulary base. Mark numbers of vocabulary you will learn on a daily basis. Keep that number fixed every day. To learn more Italian words, associate learning words with actions, this way, our brain is tricked into learning more and more words.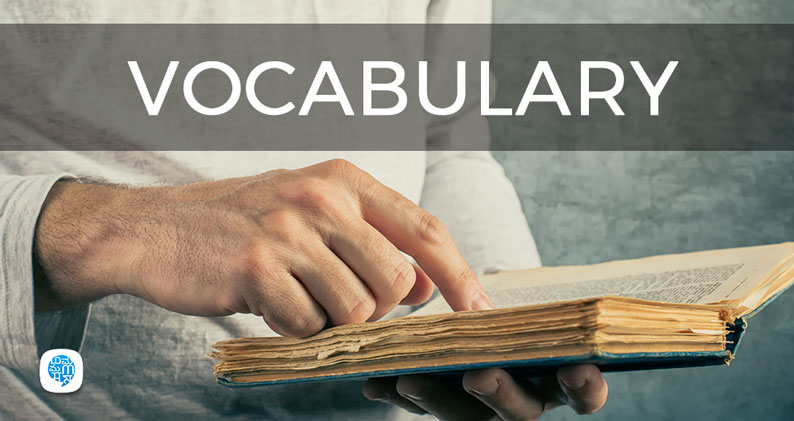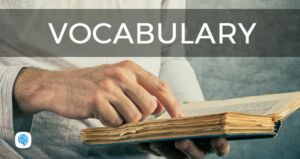 Repetitive learning:
Repeating what you have learned helps in retaining words or concepts for a longer duration. The more they read or hear the same story or a word repeatedly, the more familiar the words in the story become. This helps them read the words faster, which helps them build confidence in their ability to read—using the same word in different contexts repeatedly, thus helping you expand your vocabulary.
Read what you like:
While choosing the content, please be cautious as to what or what not to be used as a reading resource. Try to match up your selection for reading with your goal and objectives to make most of your practice time. Accept reading as a joyful experience and open your arms for better acquisition of language fluency. You may choose the content which brings joy and fun to you.
Movie watch:
Movies are the multisensory resources that help improve your speaking Italian and help in reading if watched with subtitles. It also increases your knowledge of vocabulary. Movies have a quite varied set of contexts, topics, and stories/tales. Sometimes movies carry subjects and genres that other learning material or resources cannot even consider. Watch movies once with subtitles and in the next turn without the subtitles. It will help you in recalling words that you learned at first.
Listening time:
Prepare yourself for listening practices more or as equal to the reading part. Take a small step and then move ahead further. You can gradually increase your content level of the listening resource. This will help you retain the basics of the language. Keep yourself engaged in diversified listening to be ready to have a chit-chat with your foreign friends.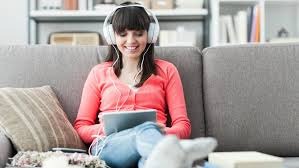 Labeling time:
Label your daily used objects, put a sticker on the fridge, on the oven, on your shelves, mixer juicer, vegetable chopper, etc. Then every time you're in the kitchen, you will see those labels in the Italian language, and you'll start to memorize everything around you. It's like building Italian vocabulary around you. Labeling will help you in a few ways as you will start using those Italian words in place of your first language.
Use Flashcards:
Flashcards help you in building up your vocabulary and Italian skills. You will instantly memorize top Italian words with their meanings, core Italian phrases, sentences helping you in learning basic sentence structure and thus assisting in reaching language fluency to reach fluency. You can take part in conversations speaking Italian confidently. 
Imitate experts:
Try imitating the language patterns and gestures of native speakers, whether you see them in person, on videos, or in movies, imitate their language and gestures. Put your efforts into pronouncing vowels the way they do. Try to mimic their intonation. Use your hands and body the way they do. Be Italian fully! Imbibe Italian nature into you. You will soon be fluent.
Now no more striving to become fluent in Italian. See the above discussed ways in deciding your approach for getting better language fluency.
All the best!