Introduction:
Hindi or more precisely Modern Standard Hindi  is an Indo-Aryan language spoken chiefly in India. Hindi has been described as a standardised and Sanskritised register  of the Hindustani language, which itself is based primarily on the Khariboli dialect of Delhi and neighbouring areas of Northern India. Hindi, written in the Devanagari script, is one of the two official languages of the Government of India, along with the English language. It is an official language in 9 States and 3 Union Territories and an additional official language in 3 other States. Hindi is also one of the 22 scheduled languages of the Republic of India.
Hindi is one of the most common languages spoken in India. The entire northern part of the country thrives while speaking in Hindi and thanks to the growing influence of Bollywood, the language has managed to seal its presence in the Western, Eastern and Southern states too. According to the language census released in 2011, approximately 44% of people stated their mother tongue was Hindi. Over 120 million citizens also used Hindi, but as a second language. Hindi is also one of the seven languages used to create web addresses on the Internet. Learning Hindi is definitely an advantage, especially when your children live in India. Read on to learn some effective ways of teaching Hindi to your child.

Hindi Diwas, celebrated annually on 14th September is a day earmarked to signify the importance of the language in India and the rest of the world. Celebrating the day reminds citizens of the linguistic importance the Hindi language holds in our country.

Schools, colleges and other institutions in the country organize various events like debates, competitions, elocutions, quizzes to commemorate the language and its significance. Learning an additional language will only enrich their knowledge levels and learning Hindi will go a long way in helping the growth of the nation.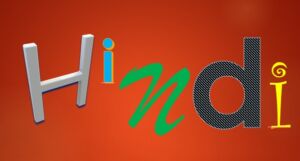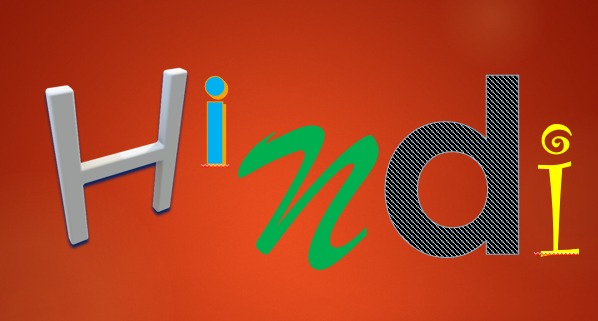 Tips to learn Hindi for beginners:

Become familiar with Devanagari Script. 
Devanagari is an abugida alphabet of India and Nepal and is the main script used to write Hindi, Marathi, and Nepali. It is written from left to right, lacks distinct letter cases, and is recognizable by a distinctive horizontal line running along the tops of the letters that links them together. 
Study the Hindi vowels. 
Hindi has 11 vowels, some of which are indicated by the use of diacritic marks, or symbols added to the letters of an alphabet in order to show different pronunciations.Vowels in Hindi have two forms: one form for when they are used by themselves, and one form for when the vowel is joined to a consonant in a word. 
Study the Hindi consonants. 
There are 33 consonants in Hindi.  They are organized in the alphabet by how you use your mouth and throat to pronounce them. Because Hindi uses more consonants than English does, some of them have no direct equivalent in English. The (a) next to some consonants indicates that they are pronounced as aspirated 
Listen to a recording of the Hindi alphabet and then try to mimic the recording. 
The Hindi alphabet may look a little alien to you, especially if you are a native English speaker, but with some practice, you'll be able to understand how to make all the Hindi letter sounds yourself.  
Learn how to write the Hindi alphabet. 
You may find it easier to learn the Devanagari script if you can see how it is written. There are several tutorials available online, but the one at hindibhasha.com is widely recommended by university language departments.
Become familiar with Hindi nouns. 
Nouns are words for objects, places, emotions, animals, and people. In Hindi, all nouns have a gender: masculine (M) or feminine (F). The gender of Hindi nouns is essential for proper grammar and communication, so when learning Hindi nouns, you must also learn their genders so you can use the nouns correctly.
A very general rule to determine the gender for a noun is words that end with the vowel आ aa are usually masculine and words that end with the vowel ई ee are usually feminine. However, there are many exceptions to this rule, so it's important to still learn the gender of every noun through memorization and practice. 
Become familiar with Hindi pronouns. 
Simple pronouns like "he, she, I, we, they" are key to communicating in any language, including Hindi. The pronouns in Hindi are:
First person singular: मैं main – I

First person plural: हम ham – We

Second person singular: तू too – You (Intimate)

Second person plural: तुम tum – You (Informal), आप aap – You (Formal)
Purchase a good Hindi dictionary. 
Oxford University Press publishes the gold standard of dictionaries, the Oxford Hindi-English Dictionary.While smaller pocket dictionaries are fine if you just need to look up a word or two, invest in a more substantial academic dictionary if you are serious about more formal study.
Practice common phrases with a partner or with a recording.
Learning conversational Hindi is a great way to practice your alphabet skills and prepare you for lessons on basic Hindi grammar. Actually having a conversation in Hindi is the most important way to learn the language.
Find a friend in your language class or look online in language forums for individuals looking to practice their conversational Hindi.  

Focus on phrases like:

 

Hi!, Hindi: Namastey!, script: नमस्ते

Good morning!, Hindi: Suprabhaat, script: सुप्रभात

Good evening!, Hindi: Shubh sundhyaa, script: शुभ संध्या

Welcome! (to greet someone), Hindi: Aapka swaagat hai!, script: आपका स्वागत हैं।

How are you?, Hindi: Aap kaisey hain?, script: आप कैसे हैं ?

I'm fine, thanks!, Hindi: Mein theek hoon, shukriya!, script: मैं ठीक हुँ ।

And you?, Hindi: Aur aap?, script: और आप?

Good/ So-So, Hindi: Accha/ Theek-thaak, script: अच्छा/ ठीक-ठाक

Thank you (very much)!, Hindi: Shukriyaa (Bahut dhanyavaad), script: शुक्रीया (बहुत धन्यवाद)
Read as much as you can in Hindi.
Fortunately, there is a wealth of online resources available in Hindi, including newspapers, blogs, and social media. There is also a tradition of Hindi literature dating back to the 760s CE, full of poets, philosophers, and religious writers.
Dainik Jagaran is the most popular Hindi newspaper in India.  Other important newspapers published in Hindi include Hindustan, Dainik Bhaskar, and Rajasthan Patrika. The BBC also has a BBC India site 
Find friends who speak Hindi. 
Because so many people speak Hindi, the chances are good that you know people who can speak the language. Particularly if they live far away from home, people will often be happy to chat with you in their native language.In short, if you are new to Hindi, your priorities are the following:
Decide on your motivation, goals, and how much you can dedicate to Hindi. This will help to manage your expectations.

Build a base of practical vocabulary, including phrases and important verbs and nouns

Start noticing the grammar in the phrases you learn, and use a grammar reference to look up uses and conjugations

Get comprehensible input at the earliest opportunity. This should be enjoyable, somewhat challenging, and accessible

Listen to the sounds of Hindi through podcasts. This will give you an idea of the pronunciation – you can't pronounce a sound that you can't hear

Get out there and communicate as soon as you feel you can string a sentence together. There's no substitute for practice, and the earlier you can start the sooner you can develop this crucial skill.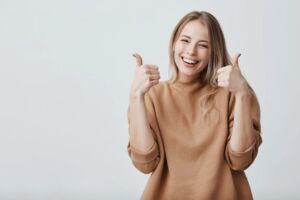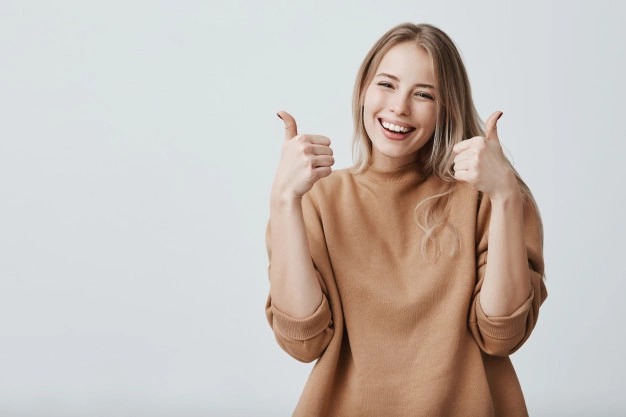 Learning a new language can be both exciting and intimidating, but you are not alone. There are millions of other students around the world who have decided, right at the same time as you have, that they want to study this beautiful language.
I wish you all the best in this new adventure you have just started.
Stay curious and, as always, happy learning!