Introduction
Korean is one of the top 10 foreign languages in India. When people learn a foreign language, they typically fancy learning Japanese or Mandarin Chinese and Korean will be the last option.
Before, the number of people learning Korean in India was fewer than in other Asian countries, but nowadays the benefits of Learning Korean are higher today than ever before and there is a notable increase in demand in Korean courses across the country.
This big spike in Korean language studies is due to the rising popularity of K-Pop, K-Drama and K-Movies and they are getting the highest paid language jobs and enhancing their career prospects in languages to a great extent, and Indo-Korea growing relations in the 21st century.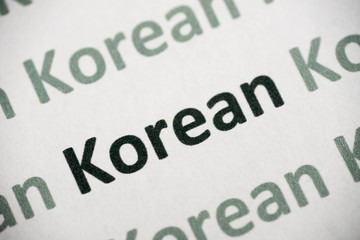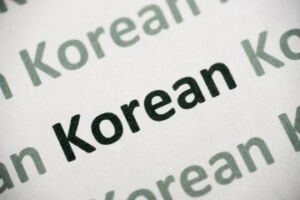 Short term courses for Korean in India
JNU – Centre for Korean Studies (CKS)
You do not need an introduction for the courses at JNU. This center has a unit of the School of language, literature, and culture studies and it is the most active academic center for promoting the research of Korean. It offers full-time B.A., M.A., M.Phil, and Ph.D. programs in Korean language, literature, and culture studies.
You will get the admission based on an entrance examination, then you are interested in continuing a degree and master level Korean courses, then JNU is the best choice in the country.
Korean Education in Manipur University
This is a great institute in Manipur and it is quite popular. As the Korean movies and pop to fashion styles are seen by many youngsters in Manipur and seven states of the region, this is a best institute.
Manipur University has finally started a 3-year full-time BA in Korean and PG Advance Diploma in Korean and it is also one of the TOPIK test centers in India.
It is located in MU, Canchipur, Imphal, Manipur.
BHU – Arts Faculty
Through the Department of Foreign Languages, you can focus on Korean courses at Banaras Hindu University (BHU) and this faculty of Arts offers a two-year part-time Diploma in Korean.
Within the main campus in Varanasi, Diploma courses are also open for Regular students of the BHU for on-going full-time courses. You should possess 10+2 or (equivalent) or higher for qualifying examination for the Diploma program.
It is located in HoD Foreign Languages – Faculty of Arts, BHU, Varanasi.
Bengaluru Central University – Centre for Global Studies
This is a newly launched Centre for Global Languages (CGL), which is organised by the newly formed Bengaluru Central University (BCU). It is home to 11 different foreign languages that offers a wide range of Korean programs, starting from beginner levels to advanced ones in Bangalore.