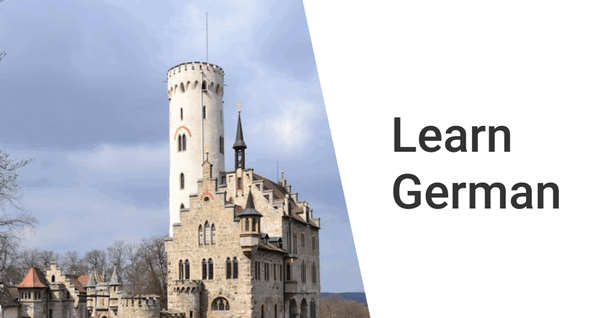 Introduction-
Are you thinking of learning a language? If you are thinking that, then German is the best option for you. German, Deutsch, is one of the ten most spoken languages of the world. There are about 132 million German speakers in the world. German is the official language of Germany, Austria Switzerland.Many people in Central and Eastern Europe choose to learn German as a second language.
Learning a foreign language with the aim of career growth is the right choice, however, choosing the right language to learn is tricky. You need to check its popularity, demand and what kind of materials it has on the educational market, etc should be considered. According to Deutschland.de, roughly 15.4 million people were learning German as a foreign language by making it the 3rd most popular foreign language taught worldwide and the second most popular in Europe, Japan, and India. So, let's find out "How will it help you to find a good job or career growth after learning German?" below:
Ways to learn German
There are ample chances for a German learner or a German language expert  because it is one of the best foreign languages for jobs in India. German is the language of Europe's powerhouse country.Many multinational companies in the field of automobiles, technology,electronics originate from Germany. As the trade and commerce between Germany and countries like India, the barrier of language has also increased. Due to the lack of English fluency in Germany, the demand of resources that can speak both languages has also increased. Due to the lack of multilinguals in the market the demand is also increasing. The average pay of an interpreter in an MNC is around 6lac per annum. This is a huge amount compared to an average company employee. Not only service in translation and interpretation, it also opens the door to new career opportunities in various industries like engineering, power, IT, education, medical, pharmaceutical, to name a few.
After completing your German language language and mastering it, you can be certified as a German language expert. Since major economic activities in India have led to a surge in people taking courses in the German language, some institutes and colleges are actively looking for German experts. Most of the german language experts opt for translator and interpretation service, the lack of teachers that excel in language teaching is huge.It means you are most likely to face less competition in the teaching role. The minimum fee of a language trainer is calculated from the total  fees of the student, per se, if an institute takes 15k for a 1 month course, your salary will be calculated from the fees. This theory applies to most of the language institutes. And the other one is charged hourly. And the charge of a language tutor is 1000-2000 based on the language that you are teaching.Or you can decide to become your boss by organizing a private German language training class/session for interested candidates or just become a freelancer in teaching offline or online.
If you want to be a teacher in university or college, you need to earn a certain degree and the proficiency test to become a teacher. After that , you can try as a German teacher in School, Lecturer in Colleges and Universities, Corporate trainer in various enterprises, Online teaching classes, and German faculty in any Institute.
 Other than these, there are opportunities in BPO, corporates and can work in Germany also. The choice is all yours to make.
Conclusion-
There are many programs to learn the German language both offline and online in India. Search for the best according to your purpose. Now what is left to start learning is your decision and your determination. You will need to make a decision for yourself as you are the only person who knows what is best for you. Check your money and time factor, priority in learning the language, and go for the best program. It is always an achievement to learn new languages.