Introduction
Visual, performing, and language arts are all different forms of art which include music, dance, drama, poetry, painting and drawing, sculpture and modeling, creative writing etc. While these may be considered as traditional forms of art, with technological advancements we can also see another popular form of art which is digital art. If you are interested in learning any of the traditional art forms like music, dance, sculpture, modeling etc. you may not need to know Photoshop.  When it comes to learning digital art, Photoshop may be needed but you need not know Photoshop to go to an art school. You can learn it as a part of your course.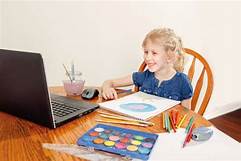 Now let us understand what exactly digital art is.
Broadly speaking digital art can be defined as the practice of creating or presenting and artistic work using digital technology. This can be in two forms. The first one where digital technologies are used as tools to create traditional objects such as photographs, paintings, sculptures, and prints. The second form is one in which the art form is completely created, stored, and distributed digitally using a computer.
Digital painting, digital photography, sculpture, digital installations, videos, animations, moving images, internet and networked art, software art, mixed media are all related to digital art.
A basic understanding of drawing and other related elements may help you when you look for admission into an art school. However, if it is an art course that you decide to join, Photoshop is not a criterion they may look for during the admission process.  Photoshop would be a part of your learning curriculum at an art school.
Now let us understand what Photoshop is
It is a software tool that is used for photo editing, creating images and graphic designing. This tool is predominantly used by photographers, graphic designers, video game artists, and advertising designers.  
Who should learn Photoshop and why?
Photoshop may not be a necessary tool for people learning traditional art forms where you use your hands and other traditional tools and resources to create a piece of art. However, for those who are looking to carve a niche for themselves in the digital art form, Photoshop may be needed.
Also, anybody who wants to have an online presence can learn Photoshop especially if you are posting photographs, videos, and other digital media online. This would save a lot of money and it would also give you better control on how you want to show the images online.
Though it is not a prerequisite to learn Photoshop for many digital art courses, prior knowledge of the tools will help you gain an edge over others.
There are many options to learn Photoshop and digital art these days. You can join a digital art course either online or in-person and hone your skills. You could choose to learn from the many tutorials available online. Whatever form of learning you choose, your passion and reason to learn the art form is very important.
Beginner, amateur or a professional, anybody can learn and benefit from a digital art class.