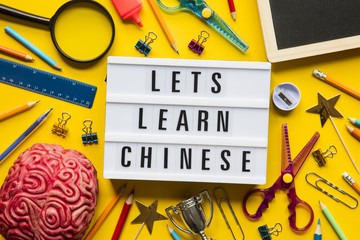 Introduction:
Chinese is a group of language varieties that form the Sinitic branch of the Sino-Tibetan languages, spoken by the ethnic Han Chinese majority and many minority ethnic groups in Greater China. About 1.3 billion people (or approximately 16% of the world's population) speak a variety of Chinese as their first language.
The spoken varieties of Chinese are usually considered by native speakers to be variants of a single language. Due to their lack of mutual intelligibility, however, they are classified as separate languages in a family by some linguists, who note that the varieties are as divergent as the Romance languages. Investigation of the historical relationships among the varieties of Chinese is just starting. Currently, most classifications posit 7 to 13 main regional groups based on phonetic developments from Middle Chinese, of which the most spoken by far is Mandarin (with about 800 million speakers, or 66%), followed by Min (75 million, e.g. Southern Min), Wu (74 million, e.g. Shanghainese), and Yue (68 million, e.g. Cantonese). These branches are unintelligible to each other, and many of their subgroups are unintelligible with the other varieties within the same branch (e.g. Southern Min).
Free online Chinese conversations for beginners:
Before you start learning this language, let me ask you these questions yourself. What is your end in learning this language?. How much are you willing to invest in learning this language?. How much time are you looking to devote on a daily basis to learn this language?. Please have a proper research on these questions and then make a decision.
Now, the main question which arises is are there any free online Chinese conversations available for beginners?. In this blog, i will try to answer it:
Multibhashi: The Bangalore-based online educational platforms offer a wide range of

language

learning opportunities at your convenience where all your where the choice is yours. You can get a classroom-like atmosphere from here with lively interaction from the teacher and your classmates. The duration of the courses is 30 min per

class

. The minimum number of classes that you can take is 30 classes. It can be increased according to your preference.  You can take the group class provided by Multibhashi or, if you prefer learning alone then you can take one class also. The fee structure of both the classes is different. The curriculum and the syllabus are divided into five parts, i.e. Chinese Basics, Greetings, Self Introduction, Grammar basics, and Chinese Numbers. And the best thing here in Multibhashi is that you can take a free demo class before deciding where to join. The result will be satisfactory!
Fluentu

: Fluentu is an online website which you can utilize to learn Chinese conversations.  
Du Chinese:

Du Chinese is a revolutionary app that will help you to improve your Chinese reading skills.I am impressed by the clean design and user interface. It is easy to use and loading material takes only seconds.

You can read by yourself or listen to an audio recording and read along. The characters and pinyin layout look very comfortable. You can easily turn the pinyin on and off and switch Chinese characters between Simplified and Traditional. It supports English translations for single words and sentences. All sentences have been carefully translated and they stay as true as possible to the original Mandarin.
Skritter:

Skritter does really well with teaching correct stroke order and focusing on the muscle memory that should be formed when learning new characters. The lists of vocabulary are expansive, and I can really appreciate that the vocabulary is taken straight from textbooks. This would be a useful resource for language learners who are using a particular textbook in their classes.
Zizzle:

If you have trouble memorizing Chinese characters, then Zizzle will definitely help you. This app breaks down characters into their component parts. Then, they use images and a short story to help you remember these components. Most of the stories are ridiculous or funny enough to be memorable. Each tone is represented by a certain animal which helps you remember the character. It also teaches characters that build up from smaller to more complex characters in a logical way.
Pleco:

The dictionary app will probably be one of the most useful and frequently used ones for people learning Mandarin; Pleco may be the app most frequently recommended for this function. It allows you to quickly lookup a Chinese word or character wherever you are.
Chineseclass101:

No doubt that Chineseclass101 is one of the most well-structured podcast Mandarin courses available today. With language instruction podcasts, you can improve your pronunciation and boost your listening comprehension skills.

ChineseClass101 has an extensive collection of audio materials covering all levels. By having access to different levels, you can choose the best one for you. Each lesson has notes that include the key grammar point broken down clearly along with Chinese cultural insights. The lesson dialogue will help you understand real-life conversations in China and will definitely help you improve your listening skills. It also offers an interactive voice recorder tool, which lets you record your pronunciation and compare it to that of a native speaker.
Chinesepod:

Chinesepod is another example of a podcast Mandarin app. The quantity of lessons is pretty big. It even has more interactive exercises for learning new words and phrases. In ChinesePod, the amount of Mandarin speech in each lesson is increased step-by-step. Even lessons for Upper-Intermediate students have  English explanations which are quite helpful! Advanced students may enjoy the Mandarin-only podcast lessons.
HelloTalk:

Have you been learning a new language for a while, and feel like it's time to start practicing and using it? That's where HelloTalk can help. It is a language exchange app that has over one million users. It's easy to find natives from China willing to help you practice Chinese.
Conclusion:
These are my top Chinese language learning apps. I bet you also have your own picks. What would you recommend to fellow Chinese learners? What apps do you think are worth the time and the money? Just comment below and let us know your favorites.