Introduction
A huge disparity can be seen in terms of the social, financial, educational, and even emotional well-being of children in society today. On one hand, we see children who are well-nourished, taken good care of, loved and protected at homes, taught well in the most prestigious schools, and on the other hand there are equal or a greater number of children who are struggling to get two square meals a day. For such underprivileged children, education is a distant dream. There are many ways we can help such poor kids with their education. If you are financially stable and can afford it, you can choose to bear the educational expenses of a child for a certain period of time. Rather than giving the money to the child or their family, you can decide to pay the annual fee, buy books and other necessary items, etc. to ensure that the money you donate is actually put to good use. Before that, sometimes, it might be necessary to talk to the parents of a child and help them understand how this would actually help their child in the long run.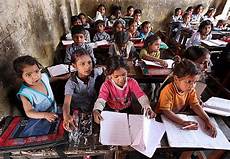 Ways to help poor kids with their education
1.Supporting someone financially may not always be possible for everyone. There are many other ways to help the less privileged children with their education. You can choose to teach these children during weekends. This could be for both school-going children and those who have dropped out of school for various reasons. You can start with your house help or other people who do menial jobs in your area and help their children with learning.
2. There are many nonprofit organizations that work towards the betterment of the education of poor children. You can be a part of these organizations as a volunteer and render your services as a teacher.
3. Like-minded people with similar intentions can come together as a group and work towards the education of the poor. A vehicle can be transformed into a mobile school that can be taken to slum areas where most of these underprivileged children staying away from schools are found.
4. You can set up a library with used books. You can create a Facebook page or spread the message among others using various social media platforms regarding the same. Whoever is interested can donate books.
5. Supporting and working for the educational needs of poor children is more than just taking classes for them during the weekends or spending some money for them. It is only through love and by acknowledging their emotions can one actually help a child develop holistically.
6. Creating opportunities and encouraging these children to play together and participate in various group activities can help them learn many essential life skills apart from the textbook lessons.
7. Students moving to higher studies or on the threshold of starting a career need guidance. Providing the necessary guidance and helping with developing the necessary skills for these areas can help them find a good career.     
8. A motivational speech by a prominent personality, especially someone who has become successful from a similar background can create the belief, "If they can do it, I can do it".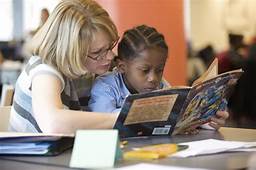 Conclusion
It is important to understand that once you decide to help someone with their education it is a long-term commitment and no effort in this direction is big or small.  Just start with whatever resources you have and slowly work towards finding help.