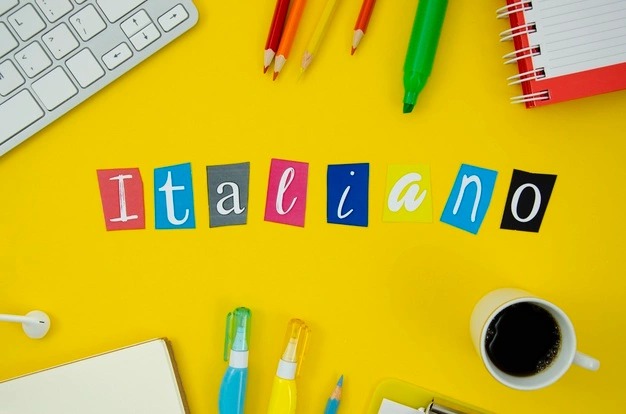 Introduction:
Once Nelson Mandela said, 
"If you talk to a man in a language he understands, that goes to his head. If you talk to him in his own language, that goes to his heart".
This saying holds good when you are learning any second language. When we talk about Italian, which is the closest to Latin, it is estimated that about 60% of English words are derived from Latin. Learning Italian will make any of the other romance languages, including French, Spanish, Portuguese and Romanian, more approachable, understandable, and easier to learn. By learning Italian you are able to appreciate and enjoy its classical music. Musicians and opera singers consider it their key professional skill. 
Investing your time into learning a language, and when it is Italian, is never considered a wasted effort. Being able to converse at a professional level in a foreign language opens up an entirely new world of opportunities for you. Needed is the full dedication and consistency in practicing improving the language. 
Let's see ways to improve Italian language skills:
Consistency is the key:
One cannot achieve fluency in a day's time or by any particular date, it is a gradual process. So, if you focus on getting a little better day by day, your daily progress will certainly add up to become fluent. And for this, one needs to be consistent in practice. Learning any other language is a never-ending journey. The key is learning to love it and practice it.  The best way to be quite consistent in language learning is to make it a  habit and stick to a said routine.  It is understood that when you are just starting out, it will be tough to get in sync in the first few weeks, but once that habit is established, language learning will become an inseparable part of your life.
Learn Vocabulary:
Choose the smart ways to learn Italian vocabulary. Once a single vocabulary is learned, try to put together words to make meaning out of it and try to learn those vocabularies. Learning which words go together, with meaning, when building your vocabulary will help you use it spontaneously instead of fitting it based on your own native language. So it is advisable to become an active learner and be able to use the learned vocabulary. Note down any Italian phrase or idiom, you come across and haven't heard or known before. Writing down something you have just heard for the first time, strengthens your ability to assimilate what you are trying to learn. 
Learn through Flashcards:
You are too busy to learn and use Italian words. Maybe that is also the reason why you cannot find the required time to learn that list of new Italian words. Is that the case? Then one can make use of flashcards. Why don't you write down those things you need to do in your target language Italian? Sounds strange? It may feel difficult at the beginning, but it will certainly bring some good results because you will get to learn new vocabulary every day without putting in too much effort. You can write phrases like this…
Tomorrow I have to go to the supermarket – Domani devo andare al supermercato
School Fees to be paid – Tasse scolastiche da pagare
Think Italian
This is considered a great activity that you can do on your own and improve your vocabulary in a quite faster way. You can give it a try just after reading this. Try to think in Italian, speak Italian, write Italian. Italian should be around you. Attempt to describe what you see around you in Italian. You can start doing it at home, at the park, in the supermarket, at the restaurant, at the airport, etc. Try to think about everything you see in Italian. This practice will help in achieving fluency.
Read it out
Reading could prove to be a great way to improve your Italian language skills. Reading is one of the wonderful ways to strengthen your knowledge of Italian vocabulary and sentence structure and the grammar rules behind these sentences. Reading, consistently, will help you in pronouncing Italian words correctly. Start reading with the topic you would like to read, and eventually, you will get a good hold on other content types and expand your reading horizon and knowledge of words. Try to highlight words while reading and later note them down along with their meanings. It will help to retain words for a long time.
So now no more escaping!
Finally,
Here is the solution to all your Italian language learning queries. Opt for any of the ways which you think suits you or practice altogether to improve your Italian.
For additional aid, get in touch with the team of Multibhashi, which can guide you further to acquire the Italian language.