Introduction
The French language is a Romance language of the Indo-European family. It descended from the Vulgar Latin of the Roman Empire, as did all Romance languages. French evolved from Gallo-Romance, the Latin spoken in Gaul, and more specifically in Northern Gaul. Its closest relatives are the other languages d'oïl—languages historically spoken in northern France and in southern Belgium, which French (Francien) largely supplanted. French was also influenced by native Celtic languages of Northern Roman Gaul like Gallia Belgica and by the Frankish language of the post-Roman Frankish invaders. Today, owing to France's past overseas expansion, there are numerous French-based creole languages, most notably Haitian Creole. A French-speaking person or nation may be referred to as Francophone in both English and French. Many of you have a question: How to learn French grammar?So you have come to the right place. In this blog we will look at some French grammar learning tips that will be helpful right away and way beyond the beginner stages.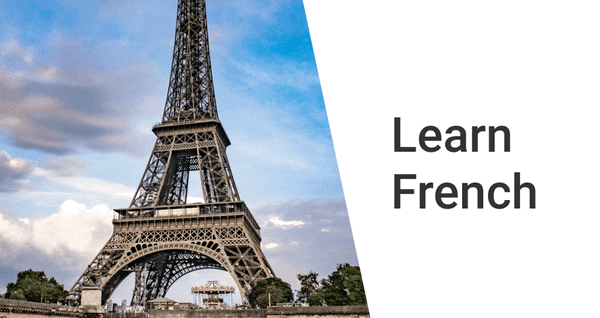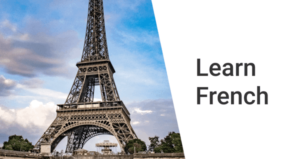 Tips To Learn French Grammar
1. He or She? We Must Agree! Don't Forget About Gender Agreement
This is one of the tricky parts of learning French grammar, because the idea doesn't really exist in English. When you name a table, a chair or a house in English, you don't need to worry about its gender. However, in French, every noun has a grammatical gender.
The difficulty is that a noun's gender doesn't simply matter to that noun alone. In fact, the gender of a noun will change the ending of the words referring to it–this is called "agreement."
There are many tricks for learning French noun genders, so try a few to find out what works best for you. If you tend to be a list learner, a handy trick is to memorize the patterns of endings that are typically one gender or the other.
For example, the nouns with these endings are typically feminine:
a vowel then a consonant then "e," like: -ine, -ise, -alle, -elle, -esse, -ette, -euse, -ance and -ence
-tion, -sion, -son
-ure, -ude, -ade
-ée, -té, -ière
And masculine nouns mostly end with:
-ste and -tre
-u, -ou, -oir
-me, -ment, -isme
-ble and -cle
-eau and -eur
-age and -ege
Consonants: -b, -c, -d, -f, -k, -l, -m, -n, -p, -r, -s, -t, -x
Remember that there are always exceptions that you'll have to learn specifically, but this pattern is a useful rule of thumb.
2. Learn a Little… English? Oui!
Before you learn French grammar, make sure you cover some English grammar so you can relate all the terms and concepts you're learning about in French to the ones you already know in English. This will make remembering them a whole lot easier, and will also help you understand them, since you can compare them to familiar English examples. Another benefit is that when you notice yourself using a certain form in your everyday speech, you'll be reminded of how to form it in French.
3. Get a French Dictionary That Includes Grammar Info
A basic tool for learning French is, of course, a good dictionary. Most dictionaries typically have a grammar section at the back—make sure whatever dictionary you buy has this section. If it's a big dictionary, it'd better have a decent grammar section—50+ pages devoted to grammar. There are also many dictionaries online that can help you learn French grammar rules, but make sure you use one with an established name like the Centre National de Ressources Textuelles et Lexicales or anything from the Académie française.
4. Hear French Grammar in Real Contexts
It's not enough to just read and memorize French grammar rules.
To truly learn French grammar, it's also important that you see and hear a lot of content that demonstrates the rules you're learning.
Learn french grammarA great tool for this is FluentU, which teaches you French grammar and vocabulary through authentic French videos.
5. Use Ne… pas for Negation
This is one element of French grammar you can easily learn then put to plenty of use.
It's very easy to create negative sentences in French, and it instantly doubles what you can say in your new language.
So, you can say J'aime le chocolat (I like chocolate). But if, for some strange reason, you want to say "I don't like chocolate," all you have to do is put one before the verb and pass after. In other words, just use the structure ne + [verb] + pas and you're there.
6. Focus on the Present (Tense) Now
With verbs, it can be overwhelming how many different tenses there are to learn—present, past, past perfect, future, future perfect, past and present participles… and yes, the list goes on. But when you're starting out, don't worry about all these. You can get a long way with the present tense, and once you get comfortable using it to form sentences, as well as having the vocabulary to do so, learning how to put it in the past or future tense won't be so daunting.
In this method, not a single word from another language is used to teach a target language to a student. Actions (movements) and gestures are used to explain meanings of expressions such as 'sit down', 'get up', 'go out', 'come in', etc. spoken in the target language.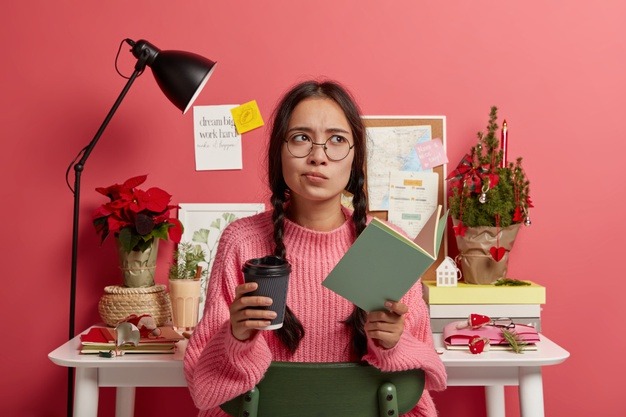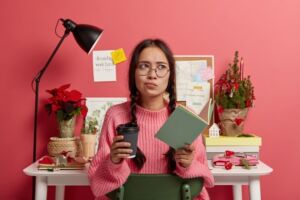 Conclusion
The above mentioned are some of the tips to learn French grammar. You can learn French grammar by following these tips. Also if you want to learn French Grammar you can join Multibhashi, one of the best language learning apps, join us now click here.