Introduction:
Spanish is a Romance language that originated in the Iberian Peninsula of Europe. Today, it is a global language with nearly 500 million native speakers, mainly in Spain and the Americas. It is the world's second-most spoken native language after Mandarin Chinese, and the world's fourth-most spoken language overall after English, Mandarin Chinese, and Hindi.
Language learning is all about motivation, and motivation means finding your "Why". Why should I learn Spanish? You're probably asking yourself this very question.
There are tons of reasons why Spanish is the third most popular language to study in the world (behind only English and French). Instead of asking yourself why should you learn Spanish, try asking yourself this: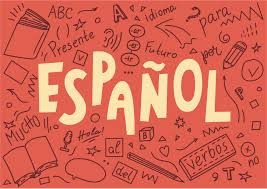 Benefits of Spanish language:
1. Learning Spanish makes you more employable
Yes, you read that correctly. Learning Spanish makes you more employable. At this point, we're sure this isn't surprising. Spanish is one of the six official languages of the United Nations, and the third most-used language in the media. The importance of Spanish as a business language is hard to dispute.
2. It'll keep your mind sharp
According to Alzheimer's Today, "Speaking more than one language appears to help the brain resist the effects of Alzheimer's disease." Italy's Vita-Salute San Rafffaele University in Milan conducted a study in which they studied CT scans of 85 older patients with Alzheimer's disease. 45 of them spoke both German and Italian and 40 spoke only one of the two languages. As you can imagine, those who were bilingual performed better than monolingual speakers on short and long-term memory tasks.
3. You'll become a better person
Okay, we know this is a bold claim, but it's true. At least, it's true if you define being a better person as someone who is empathetic towards others and can read social cues. Learning another language, like Spanish, won't only increase your ability to focus, but it will also help you understand cultures that are unlike your own. According to NPR, "bilingual children as young as age 3 have demonstrated a head start on tests of perspective-taking and theory of mind — both of which are fundamental social and emotional skills."‍
4. An Increasing Spanish Job Opportunities
In India, the KPO and BPO industry offers a fantastic career scope in Spanish for speakers and would-be speakers of the language.
The majority of these KPO and BPO come from the USA.
So many Spanish companies are speedily taking root in India's vast and ever-growing market.
Several companies deal with Hispanic countries, and if you know how to speak Spanish, you will get a competitive edge over others who don't speak the language.
These companies are giving people in India an excellent and reliable career scope in the Spanish language.
With the Spanish language, you have the option of choosing from different career pathways, such a Language Teaching, Traveling and Tourism, Translation, Interpretation, Foreign Service, International Business, and Journalism.
Your proficiency in the Spanish language will act as a valuable asset that would bring in big cash.
5. CULTURAL CONNECTION
Spain ranked third as one of the most visited nations on earth.
The language gives you an outlet to interact and blend into the Spanish culture, including those outside Spain, like Peru, Ecuador, Colombia, Argentina, Mexico, and more.
Spanish is a beautiful language, and there are lots of critical Spanish histories. You can only learn better if you are equipped with knowledge of this foreign tongue.
The Spanish language offers you a wealth of rich and astonishing literature in traditional and modern art—including music and cinema.
6. Passion for Football
If you are a football following individual, then Spanish is probably the best language to learn.
Wondering why?
Soccer is like a religion in most Hispanic countries.
The professional football leagues are full of Spanish-speaking stars such as Lionel Messi, Sergio Ramos, Diego Costa, David Silva, Luis Suarez, Sergio Aguero, Cavani, Alexis Sánchez, James Rodríguez, and many more.
The amount of Spanish and Latin American football content streaming online is staggering high.
Most of the other leagues and the US sports have Spanish language coverage streaming, as well.
Proficiency in Spanish will unquestionably boost your watching experience.
7. Discover a new aspect of your personality
According to Austrian philosopher Ludwig Wittgenstein, "the limits of my language are the limits of my universe."
In conclusion, knowing another language enables you to push the limits of your world.
Several studies show that we have different personalities when we speak another language.
Your personality can change, depending on the language you speak. No doubt learning Spanish will expand your own personal universe.
You might come across as an entirely different person when speaking in Spanish.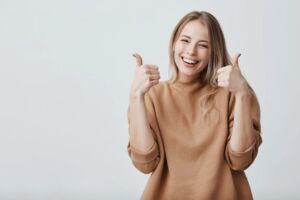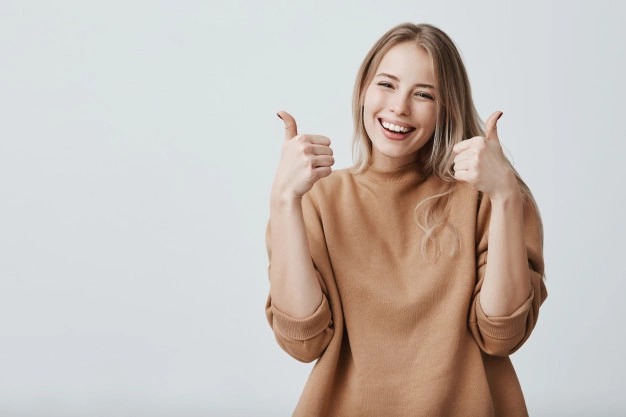 Foreign languages like Spanish gives people a competitive edge in a high and ever-increasing competitive world.
Whether you are contemplating building a successful business career or just trying to add more firepower to your resume, a course in the Spanish language can do the magic.
As a result of these job prospects, Spanish is regarded as a full-fledged career and not merely a sideline profession.
It is never too late—evidence suggests that you can do it and make a sound investment off it.
ALL THE BEST:)