Introduction
Did you guys know that mastering a new language can help you to become smarter? According to a scientific study on language learning, acquiring a new language promotes brain growth.
You'll be thinking about what language to study if you want to take advantage of enhanced brain ability. If you're still hesitant, keep in mind that Japanese is a popular language to learn. When you look into why it is, you'll find that the explanations aren't that surprising.
Japanese is a language spoken by about 128 million people in East Asia, and it has gained a lot of popularity in the last two or three decades. Japanese is one of the most difficult languages for English native speakers to master, according to various reports. It does not have many structural parallels to English. To become fluent in Japanese, it is estimated that it takes 88 weeks or 2200 hours of study. That's approximately 1.5 to 2 years.
When you're interested in learning a language and want to do it, it's "worth it." It is worthwhile if you are interested in the language and have a compelling reason to study it if you have a strong motivation and a compelling goal to reach by learning the language.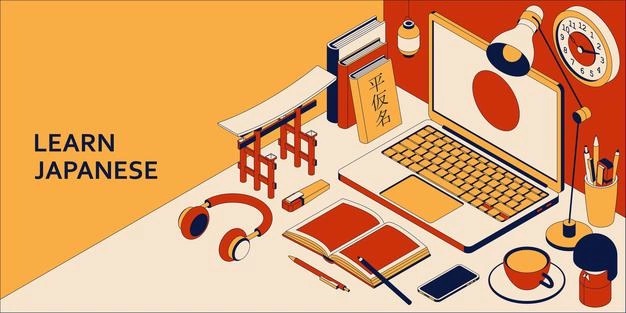 Few benefits of learning Japanese:
1. It can facilitate a foundation for learning a new culture.
You will almost certainly learn a lot about Japan while learning Japanese. You'll learn about the country's history as well as the dialect distinctions between regions. You'll also pick up vocabulary related to Japanese culture and customs.
This can help you gradually open up and discover more about Japan, its people, and its rich and fascinating past than you ever thought.
2. It's Not as Difficult as You Might Think
Although learning a new language is tough, as a native English speaker, you already have a significant edge. English is one of the most difficult languages to master.
However, learning a new language can be scary simply because it is so different from your native tongue. However, once you begin learning Japanese characters, you will be astonished at how simple they are to remember with frequent practice.
Many people begin by learning the hiragana alphabet, so if you wish to self-teach, start there.
3. It Increases Your Job Options
Learning a new language often has the added benefit of allowing you to work in areas where the language is spoken. Learning Japanese might provide you with new opportunities. You can work as a Japanese translator or as a tutor for Japanese students. In Japan, you can look at many business options. There are numerous options available due to the world's increasing economy. In the business sector, Japan has a custom for practically everything. They have a variety of rituals, and understanding the language will allow you to gain a unique perspective on these traditions as well as take advantage of new economic prospects.
4. It Helps with Greater Language Sensitivity
Once you start learning Japanese, you'll be amazed at how easily it may be mistaken for Chinese, Thai, or Korean.
Many Asian languages may "sound-alike" to the inexperienced and insensitive while listening. However, when you study Japanese, you'll be able to tell the difference between Japanese and Korean and Chinese.
5. It Makes It Easy to Make More Friends Online
The internet is an "English-only" reality for many people in the Western world. As a result, you could believe that Japanese citizens use the internet at the same rate as Americans. However, this is untrue. Japan has one of the most internet-savvy populations in the world.
There's a simple explanation why interactions between English-speaking Americans and Japanese citizens aren't as good as they may be: these individuals frequently use Japanese-language websites. You'll be able to navigate these locations and make new acquaintances if you learn Japanese.
6. It Will Make You Want to Learn More East Asian Languages
Persons who study the Japanese language and culture may be inspired to learn about other Asian countries and cultures, with the probable exception of Japanophiles, or people who are obsessed with all things Japanese.
It's not unusual for people to study Japanese first, then Korean, Chinese, Vietnamese, or Thai. This will allow you to substantially broaden your knowledge of East Asian languages and cultures.
7. It Could Help You Study Abroad
At all levels of education, Japanese schools have excellent learning standards. If you're thinking about studying abroad, Japan is a great location to start. Of course, learning in a foreign nation is most useful if you are fluent in the language, so make sure you are familiar with the three Japanese "alphabets" (hiragana, katakana, and kanji) before embarking on this adventure.
As you can see, there are a variety of reasons why people choose to study Japanese. It can, however, be a rewarding experience that helps you learn more about the world around you.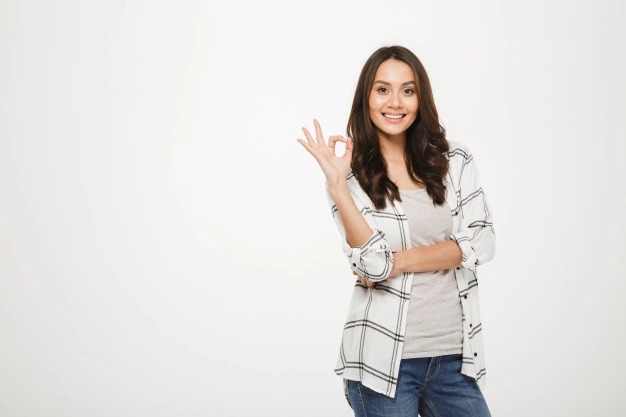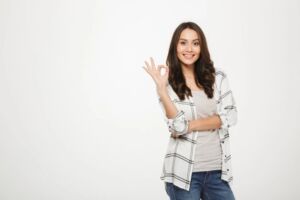 Learning Japanese broadens your horizons and allows you to communicate with people all around the world. There are a plethora of reasons why people learn the Japanese language in addition to the ones stated above. If you have a strong motive, no matter how tiny or large, you should learn it. You also have the option for learning the language through online platforms such as Multibhashi in which you can improve at a quicker rate.
Everything is unworthy without a cause, and if you have a clear reason, then, by all means, go for it!