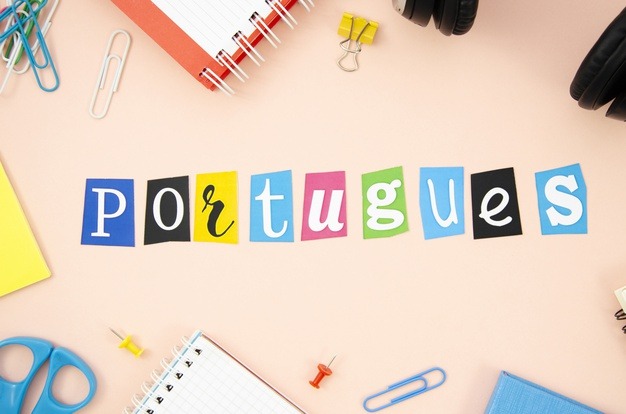 Portuguese is a language of Romance originating in the Iberian peninsula of Europe. It is the official language of Portugal, Angola, Mozambique, and Brazil. Portuguese has approximately 270 million total speakers. It is listed as the sixth-most spoken language and third-most spoken European language in the world in terms of native speakers. Being the most widely spoken language in South America and all of the Southern Hemisphere, it is also the second-most spoken language, after Spanish, in Latin America, one of the 10 most spoken languages in Africa, and is an official language of the European Union. In 1997, a comprehensive academic study ranked Portuguese as one of the 10 most influential languages in the world. 
This language is very much popular in Portugal and Brazil. When you learn this language, you learn values, culture, travel, history, etc related to Portugal and Brazil.
If anyone wants to explore the world of languages Portuguese is one of the best languages to learn.
So In this blog, we will explore how good is Portuguese to learn.
Let's go!
Some of the good reasons to learn portuguese-
1. Career and Jobs after Learning the Portuguese Language
There is increasing demand and scope for Portuguese language experts in various industries like finance, accounts, technology, technical support, IT/ITES, tourism, and education.
Today, the global economy is seeking specialists in the Portuguese language.
Proficiency can offer many jobs involving languages from MNCs.
Due to Brazil's rapidly growing economy and its economic and geographic closeness to the United States, learning Portuguese is an attractive opportunity for many people.
Brazil currently has the world's seventh-largest economy and is rapidly growing, with an influential role in global markets such as agriculture, energy, iron and steel, textiles, machinery and equipment, and manufacturing.
2. Beautiful, Easy, and Gateway to other Romance languages
Portuguese is a relatively easy language to learn, especially if you already know other Romance or even Germanic languages.
It is because French, Spanish, Italian, or even English have many words and grammar rules are nearly identical.
Portuguese is probably the second-best choice after the Spanish language in India if you are looking for a straightforward and essential language to learn. It is one of the most beautiful, harmonious, and joy to listen to.
3. Enjoying Music, Movies and of course Football
Brazilian music, festivities, and movies are very much appreciated all over the world! Brazil is the only country that has won the World Soccer Cup five times! Portugal is the UEFA Euro 2016 champion. 
Cristiano Ronaldo is one of the best football players in the world.
Proficiency in Portuguese can help you to understand the commentary on the football game you're watching.
4. Portuguese is one of the most spoken languages in the world
You want a big, fat, widely-spoken language, right?  There are an estimated 200-210 million speakers of Portuguese, which puts it firmly in the world's top ten languages. True, there are only about 10 million speakers in Europe, so we'll quickly get through that lot.  Brazil, though, has 200 plus million speakers, which will take a little longer. Numbers suggest utility but, the trouble is, while Portuguese is big Spanish is over two times bigger (400 million native speakers and counting).
5. It will help you connect with rich cultures.
Portugal's history of exploration brought together food, culture, and products from around the world, so Portuguese-speaking regions tend to have intriguing cultures enriched by this diversity.
For instance, Brazil is shaped by the various groups that have inhabited the region. There are notable Portuguese, African and Indigenous influences. Waves of immigrants from Italy, Germany, Spain, Japan, Poland, and more have further added to the dynamic nature of Brazilian culture.
Learning Portuguese can help you enjoy these unique cultures on a deeper level.
6. Portuguese is spoken in a lot more places than you may think.
When you think about Portuguese, chances are you immediately think of Brazil and Portugal.
While the language is most well-known for being spoken in these countries, you can find it in some other, more unexpected places.
        And Because of historic ties, Portuguese is also widely spoken in Sri Lanka, Goa, India, and Macau, China. So you might find yourself needing your Portuguese skills in Europe, South America, Africa, or even Asia.
7. Conversely, knowing Portuguese could help you learn other Romance languages.
Because Portuguese is similar to other Romance languages, learning it can also help set you up for success should you choose to study another Romance language down the road.
Since this is one of the most popular language families among students, any advantage you can gain is a huge bonus.
Conclusion
The above good reasons to learn Portuguese are just the beginning. Everyone has their own reasons for studying particular languages. So, What are your reasons for learning Portuguese?
All the best