Introduction 
Arabic one of the most popular languages, has 292 million speakers around the globe. Arabic is widely taught in schools and universities. Arabic is considered very important in the religion of Islam, as it was said to be the language which Allah (God) used to communicate with Muhammad and gave Quran in this language. Unlike many other languages it is written from right to left. It is the official language of the countries situated in the Middle East such as the United Arab Emirates, Egypt, Israel, Iraq, Kuwait, Lebanon, Oman, Saudi Arabia, and many more. It also has many dialects such as Modern Standard Arabic, Maghrebi Arabic, Levantine Arabic, Egyptian Arabic. 
There are various free ways in which you can learn Arabic, if you are someone who is concerned about learning Arabic without having to pay for it, then this blog is for you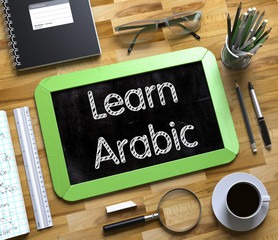 Free resource for learning Arabic
Youtube

– Youtube is the best way to learn if you are looking for free options. This is one of the most popular platforms for various things, one of which is learning. As Youtube is becoming accessible to more and more people in various areas of life and learning, you can find some great tutorials for learning Arabic for free. All you would need is a smartphone and an internet connection and you are good to go. The only drawback in learning from youtube is there is no certification at the end of your learning. If you are someone who is learning for your own knowledge and do not intend to mention it in your resume, etc then Youtube is the best option. If you need a certification to show that you have learnt Arabic and have taken proper training in it then you would need to take up a paid course from any institute that can certify you. 

Online apps

– The second best option to learn Arabic for free is learning it through various apps and websites online such as

Duolingo, TenguLogi, Language Guide, 50 Languages

, etc. these apps use pre recorded lectures, animated video and audio series that helps you learn Arabic. These apps and websites are free, however, some of them provide a paid certificate at the end of the course. So if you just want to learn Arabic without any certification, then these apps are totally free and if you need certification you will have to pay a certain amount which is also not very much. Overall the learning experience with these apps are fun as they use various techniques to make the learner comfortable with the new language and help in remembering it better. 

Social media

– You can make a social group on any social media site and try communicating or learning with people familiar with the language. It can be a great place to practice and increase your vocabulary and guess what you will end up with learning the language as well as making a few friends too. And it is completely free of cost.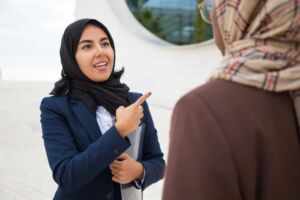 These were some of the ways you can learn Arabic for free. Apart from these you can also make an investment by understanding the important areas of the language and buying basic books that are easily available in the book shops. Hope this blog helps take you the necessary steps towards the beginning of your fun learning experience!