Introduction:
The German language is a West Germanic language mainly spoken in Central Europe. It is the most widely spoken and official or co-official language in Germany, Austria, Switzerland, Liechtenstein, and the Italian province of South Tyrol. It is also a co-official language of Luxembourg, Belgium and parts of southwestern Poland, as well as a national language in Namibia. German is most similar to other languages within the West Germanic language branch, including Afrikaans, Dutch, English, the Frisian languages, Low German, Luxembourgish, Scots, and Yiddish. It also contains close similarities in vocabulary to some languages in the North Germanic group, such as Danish, Norwegian, and Swedish. German is the second most widely spoken Germanic language after English.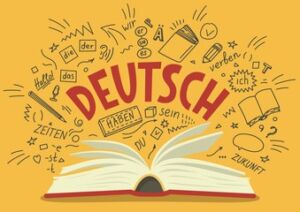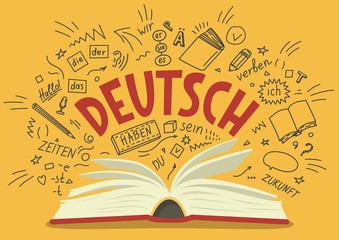 Why Learn German?
Learning any new tongue is a challenge that can open up your mind to new perspectives and help you connect with all types of people across boundaries of land and language. When it comes to learning German, these reasons are especially true. Here are just a few of the reasons why it's a great idea to learn German:
build new connections with tens of millions of people across the world

get a leg up in learning about other related languages, including English

experience culture and history of the German-speaking world through a linguistic lens

spruce up your German business skills to help you compete in the global economy

travel to and even live in German-speaking countries with confidence

stimulate your brain and keep your mental muscles sharp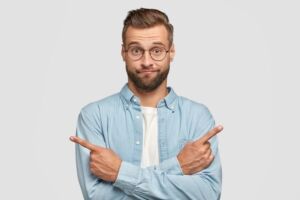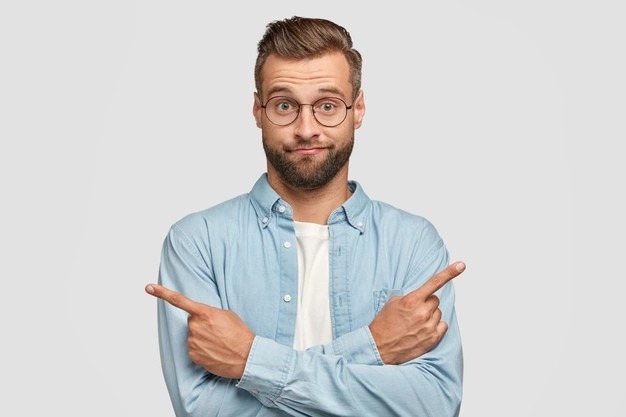 How to Learn German Fast : 10 Steps for Smarter Studying
1. Use Word Frequency Lists to Learn the Most Useful German Vocabulary
Especially in the beginning, learning and practicing vocabulary is the main part of language acquisition. There's no way around it. However, not all words are created equal. It's important to concentrate on words that'll give you the most bang for your buck.
In terms of language learning, the most bang means how likely it is that you're going to use a particular word in everyday conversation. That's where word frequency lists come in.
You don't need to learn all that much for functional fluency. The 1,000 most common words in German make up about 80% of the written language. So if you concentrate on those first, you'll make a big dent in the amount of German you'll be able to understand. It's the easiest way to learn basic German words that you'll actually need in real life.
2. Learn Modal Verbs: Say More with Fewer Conjugations
Let's face it, one of the most tedious things about German is the number of declensions and conjugations. Verbs change form according to case and tense as well as grammatical person and number. Say what?!
Learning all forms for every verb can be exhausting, especially for the dreaded imperfect or simple past. How about instead you learn to conjugate just seven words that'll let you express almost everything you need? Sounds better, right?
I'm talking about modal verbs, more specifically, these seven:
können (can)

wollen (want)

sollen (should)

dürfen (may/be allowed to)

müssen (must)

möchten (would like)

mögen (like)
These modal verbs, when used in a sentence, take the position of the verb. That verb, in turn, moves to the end of the sentence in the infinitive.
3. Make a German-speaking Friend for Constant Speaking Practice
Learning German online and by yourself can be a little isolating, and it can be hard to find someone to get direction from or to speak German with if you're not enrolled in a German course.
Why, to learn German online, you need to make a German-speaking friend, of course!
Meeting a German-speaking friend is crucial for you to practice speaking and understanding the German language. Rather than just passively absorbing the language by doing things such as reading in German or listening to German, having a German-speaking friend forces you to use the language actively. You have to understand and respond—either verbally or in written form—to whatever you and your German-speaking friend are discussing.
Best of all, some German-speaking friends may even give you tips for pronunciation and offer to teach you a bit of vocabulary and grammar. They may even teach you some informal language and slang, which is important if you want to learn the German that's actually spoken by everyday speakers.
4. Learn German Syntax: Make Sure Every Word Has Its Place
Word order, or "syntax" as it's known linguistically, is the sequence in which words must be placed in order to have a sentence make sense.
In English, for example, we know that most sentences have a subject (the doer), a verb (the action) and an object (the thing acted on by the verb). Take the English sentence, "the dog ate the bone," for example. "The dog" is the subject, "ate" is the verb and "the bone" is the object,
German, however, often has sentences with word orders that are different from English, and if you do word order in German wrong, you risk not being understood.
An example of a different word order is as follows: if there's a word in the "first position" (at the beginning of the sentence), the verb stays in the second position and the subject (the "doer") follows. This happens in the sentence, jetzt habe ich einen Hund. While the meaning of this sentence is, "now I have a dog," the literal translation is, "now have I a dog."
This is because the verb is anchored in the second position of the sentence. If another word (in this case, jetzt) is in the first position, the subject (ich) has to come after the verb habe (have).
5. Learn German with Authentic Materials
Real-life German materials are important for learning German. They allow you to hear German as it's actually spoken, including all of its pronunciation, grammar and the times when native speakers use informal language, slang and break the traditional grammar rules.
In fact, learning German with materials that feature real German speakers and real spoken German improves your understanding of the language, your pronunciation and your ability to produce spoken and written German with ease.
Lucky for you, you don't need to move to a German-speaking place to get spoken German. Authenetic German content can be found all over the internet, and you can, in fact, learn German there for free!
6. Learn German Prepositions with their Cases
German grammar is one of the trickiest aspects of the German language. One aspect in particular takes the cake as the most complicated: grammatical cases in German.
In German, the placement of a word in a sentence dictates what case it's in. That means that a word's definite or indefinite article changes whether the word is the subject, the direct object or the indirect object.
Further, if the noun is an object of a preposition, this also changes the case of that noun. However, not all prepositions are followed by the same case: each preposition is followed by a different case and a different set of declination rules entirely
This mean that memorizing the case with the preposition is a great way to save time and ensure you're using the correct case with the following noun.
7. Strong & Weak: Learn Regular and Irregular German Verb Forms
As in English, German has two types of verbs. They're referred to as strong verbs and weak verbs.
Weak verbs are regular verbs. This means that they follow regular, predictable rules for the present and past tense in German.
Strong verbs, on the other hand, are irregular and don't follow the regular, predictable rules for conjugation.
This means that strong verb forms must be memorized separately in order to be used correctly. You should try to memorize these irregular forms when you encounter a strong verb.
8. Use German Culture to Learn the Language
Despite being a single language, German has many dialects depending on where it's spoken. That means that the German spoken in Berlin is different from the German spoken and Munich, and those dialects are different from the German spoken in Hamburg.
Further, the German spoken in Austria and Switzerland is also very different from the varieties of German spoken in Germany.
Sometimes these differences can make it feel like you're learning several completely different languages.
9. Practice Nouns and Genders at the Same Time
Something that doesn't come easy to many students of German is the fact that the language includes three genders for its nouns: masculine, feminine and neuter. These genders are represented by the definite articles der, die and das, and the indefinite articles ein, eine and ein.
10. Learn Cognates: Harness the Words You Already Know
Languages don't evolve in complete isolation. They mix in the same way as the people who speak them, and are as intertwined as family trees. Everyone borrows from everyone else and German is no exception.
This is good news if you want to learn German fast because of cognates. Cognates are words in two different languages whose spelling and meaning is so similar that they're easily recognized and understood.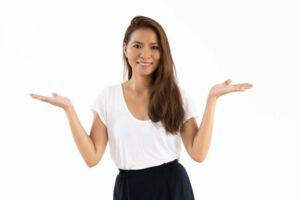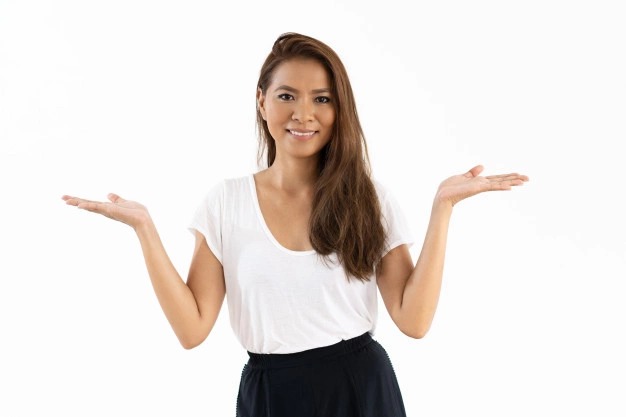 The good news for English speakers is that there are many thousands of German words that are cognates of English words. The two languages have a lot of common roots.And those are our tips to learn German fast! The above shortcuts for how to learn German will get you actually speaking in no time. That's when the real fun begins.
All the best!!!