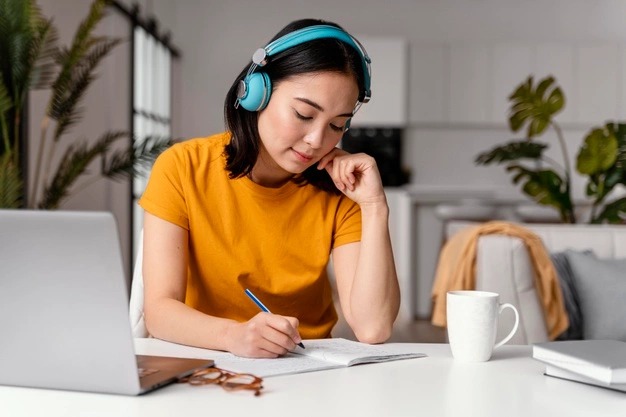 Introduction:
Italian is a major European language.
It is one of the working languages of the Council of Europe. It is also one of the official languages of the Organization for Security and Co-operation in Europe.
Italian is the main working language of the Holy See, serving as the lingua franca (common language) in the Roman Catholic hierarchy.
It is also the official language of the Sovereign Military Order of Malta.
Italian is the second most widely spoken native language in the European Union. It has about 67 million speakers which are roughly 15% of the population of the European Union.
It is spoken as a second language by 13.4 million EU citizens, which is approximately 3% of the population of the European Union. The total number of Italian speakers is approximately 85 million with Italian speakers in non-EU European countries (such as Switzerland, Albania, and the United Kingdom) and on other continents combined.
Italian and Art:
Influence of Italian language can be seen clearly in the arts.
Even the global food industry owes a lot to the Italian language.
One can feel the influence of Italian on the luxury goods industry, as well.
Italian is known as the language of music because of the use of Italian in musical terminology and opera. Many Italian words referring to music have become globally accepted terms.
Numerous Italian words have cascaded into various languages throughout the world.
Italian is a beautiful language with its twists and turns, its word pronunciations which are quite distinct from other European languages, and its surprises for novices in Italian learning or for beginners.  
Why the hesitation about learning Italian?
Learning Italian is quite interesting, and mastering Italian is something that many dreams of. Some of these people only dream of mastering the language, but do not actually learn it, because they have the below questions in mind:
Where can I learn Italian from?

Will I be able to speak Italian as fluently as a native speaker?

How much time will it take me to learn Italian?

Can I learn Italian thoroughly in a stipulated period of time?  

How much time and money will I have to spend on traveling or commuting to attend classes for learning Italian?

If I learn Italian online, will the teaching be effective?

Etc, etc.
Resources to learn Italian:
The fact is that learning Italian is not that difficult or tedious; it can be learned in an innovative and fun way if one chooses the right source to learn it from and the right method to study it in.
A few resources that one can use to learn Italian on one's own, that is, by the way of self-learning are:
(Another language which one is already acquainted with – to – Italian dictionary)

Italian to Italian dictionary

Italian storybooks, Italian poetry

Italian newspapers

Italian magazines, journals

Italian shows or movies with subtitles

Italian new channels, etc.
There are also some resources which allow one to learn Italian from experts, but not directly, that is either by listening to and watching podcasts and educational videos based on lessons in the Italian language, or by reading blogs written, taking Italian learning as a subject, or via online language learning apps, where knowledge is imparted in small chunks in the form of micro lessons, quick daily tests, short quizzes with a scorecard, etc.
If one, however, intends to learn Italian so perfectly that one may even be able to appear for a globally recognized and accepted Italian Test of Proficiency and score excellently in all the sections of the test, one must take to learning Italian systematically right from the basics up to an advanced level, and that, too, from a reliable source.
Online Italian learning class:
A source that is as effective as in-person classroom teaching is online Italian learning classes. It also has some additional advantages above physical classroom training.
For taking an online course in Italian, one need not waste time and money traveling or commuting to any place.

It can be taken from the safety and comfort of one's house  

The timings of online classes are flexible, that is, one can choose timings that are suitable to one's schedule, and can change timings when required.

The resources that are required for online learning are just a smartphone or a laptop, network connectivity, and sincerity.
Online classes are conducted through the medium of audio-visual learning sessions which help a student interact with an instructor in real-time. This allows a student to ask queries and get them answered right during the sessions. Listening to the pronunciations of Italian words, understanding Italian grammar concepts, learning expressions in Italian, getting to know Italian proverbs, idioms, and phrases, everything becomes easy via this mode of learning.
An excellent and trustworthy edtech platform that assures its users or students that they can learn Italian systematically in a short time, and speak Italian like a native Italian speaker is the best resource to choose!