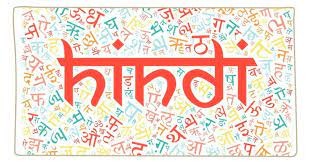 Introduction:
Hindi is the mother tongue of India, it is a national language. The majority of north Indians speak Hindi. There are other regional languages too, like Bengali, Marathi, Malayalam, etc. Hindi is a language that is used in our daily life. Hindi is a beautiful language. It is aesthetic in its tone. Hindu is our national language, it was adopted by the constituent assembly after independence in 1947. Hindi is the language that keeps us connected to our roots. The second most spoken language in the world. Hindi, also known as Khadi Boli, Khari Boli, belongs to the Indo-Aryan branch of the Indo-European language family. It is spoken as a first language primarily in northern and central India by more than 258 million people. Hindi is the primary official language of the Union government of India. It is the primary tongue of about a third of India's 1.09 billion people. Hindi became the official language of India in 1965, although the Constitution of India also recognizes English plus 21 other official languages. Whatever your motivation for learning the language, the resources below are organized around different skill sets, from expanding your vocabulary to improving your conversation skills. Start practicing some basic sentences in Hindi right away! Learning a new set of alphabets/scripts is going to take time. 
What to keep in mind while learning Hindi?
Learn phrases that are in practical and daily use first.

Learn Basic Grammar.

Vocabulary. 

Make mistakes! And from mistakes. 

Practice, practice, practice!
Hands down, the best way to learn Hindi is:
There are many online platforms offering Hindi, one of them is Multibhashi that offers a wide range of online language learning programs.  
The best online course, apps, and videos to learn Hindi:
For beginner vocabulary, reading, and listening skills-
Go through an online or download the app on your phone, it is very easy to learn without going anywhere. Multibhashi offers you:  
Affordable pricing: Relish the joyful learning experience for a lifetime at an affordable price. 
Highly qualified language experts: choose from a wide range of highly qualified and dedicated language experts. 
Customized curriculum & Personal Training: no universal curriculum for all learners! Everything is customized according to a learner's needs and fluency level. 
The Multibhashi app can be easily downloaded on any android phone from the Google Play store. Multibhashi is a language learning app that has been developed in India to cater to the needs of language learners worldwide. Users can simply install the app and test their knowledge of a language by solving quizzes and puzzles that are uploaded on the app every day. It takes, indeed, just a small bit of your internet data. Its web version is also available.
Some other mention-worthy courses are-
These are some online classes where you can learn Hindi. Listen to the recording of the Hindi alphabet and try to mimic the recording, listen carefully to how they pronounce the word. Once you listen to the recording then pause the recording and mimic the pronunciation of the speaker. 
Learn how to write the Hindi alphabet. It is easier to learn the Devanagari script if you see how it is written. Get familiar with Hindi nouns, it is words for objects, places, animals, and people. Get familiar with Hindi pronouns. Get familiar with Hindi verbs. Learn the basics of conjugating verbs. To learn Hindi you aren't too worried so much about how to learn, it's not so difficult, if you are dedicated to your mission you can achieve anything. To learn Hindi you can take help from online, AAP websites, or youtube. You can watch Hindi films, Hindi songs, Hindi literature, etc. listen carefully to how they pronounce the word.
Finally,
Once you learn Hindi, you can speak confidently when shopping. Learn how to communicate fluently, start conversations and share your impressions in this exotic language. Enjoy learning Hindi, acquire new skills, and discover a whole new world!