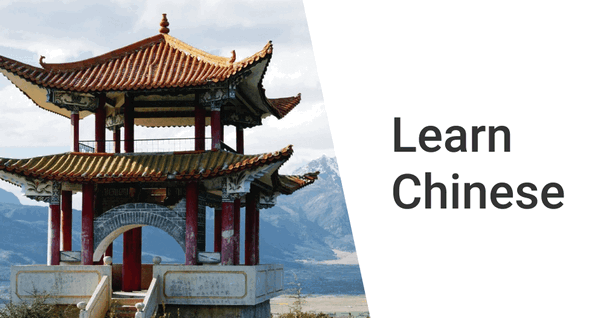 Introduction:
A simple piece of advice I can give you is that you will never be a better person tomorrow if you cheat today and there's no such thing as a shortcut in life. So, a person should use their brain in a positive way to gain more knowledge rather than using it for something negative that will bring them down and later regret it. Before we move forward with the tips on how to learn the Chinese language faster, we have to understand and have a thorough knowledge of the Chinese language history. 
Chinese is a group of language varieties that form the Sinitic branch of the Sino-Tibetan languages, spoken by the ethnic Han Chinese and many minority ethnic groups in Greater China. About 1.3 billion people (or approximately 16% of the world's population) speak a variety of Chinese as their first language. There are and have been several Chinese alphabets, that is pre-existing alphabets adapted to write down the Chinese language. However, the standard Chinese writing system uses a non-alphabetic script with an alphabet for supplementary use. It's a great opportunity to learn the Chinese language when you visit China and also, what's so bad about learning any language? There are no disadvantages to learning languages. 
TIPS TO LEARN CHINESE FASTER:

As a first tip, one should have a strong reason to study the Chinese language as it will help motivate the person to learn the language in a faster and effective way. Remember that knowing the culture is very essential when studying languages because understanding cultural background–art, literature, lifestyle will help you reach language proficiency and really live the language while you learn. It is not at all helpful when you jump straight to grammar to learn the language. Basic grammar will be done at the beginner's stage. What learners have to do is watch Chinese movies or dramas to study the Chinese language in a fun way. I bet you will love these dramas with all your heart. 
Here's the list – A love so beautiful, my amazing boyfriend, stay with me, the untamed, hunting, the serenade of peaceful joy, intense Love, and there are more but find that out yourself. You will automatically start to speak Chinese after watching these. You better have friends who watch the same dramas as you do, it's a great way to learn the language, have fun, and binge-watch the dramas with them. Music is another amusing way to help you to improve your Chinese fluency. You will start humming to the songs at first and will find yourself singing along after a week or two. To properly learn the language and get the certificate, you needn't worry as you can click on Mutlibhashi to learn the Chinese language online and in your preferable timings to help you grasp the language quickly and be able to use it in your day-to-day situations in just a few days after you start taking the sessions. At the end of the course, they will provide you with a checklist and you can evaluate yourself on all the parameters and see where you stand. 
Conclusion:
Yes, you can cheat and pass the test and get yourself the piece of paper that says you are certified but will you be able to speak and write the Chinese language? It's better to think twice of the circumstances you will face in the future. Always learn it the hard way and make it worthy instead of cheat & pass and later regret it!