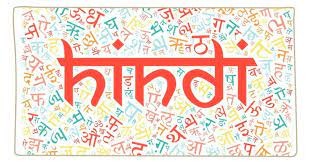 Introduction:
The play store is flooded with so many apps to learn Hindi. Each app is created so as to help people learn Hindi. Apps are also available for those people who know Hindi but wish to achieve fluency in speaking. There are apps for grammar, for vocabulary for speaking, writing and what not. The problem isn't that there are too few, the problem is that there are too many. Many resources are freely available with charges as you progress ahead.
It is not always about money but also about time and effort. The wrong choice will waste your time and money and you may also feel less confident about your goals. You may feel like giving up.
So to save you from all this hassle here I will present you some wonderful apps that can be used for learning Hindi.
Apps to learn Hindi:
 

HelloTalk: the app has text messages, audio messages, voice chats, picture messages, etc. There is a free version of the app available. There is also a monthly version of $1.99 to $4.99 and a yearly version for $21.99 to $29.99 fee.
Learn Hindi Free: this is an amazing app. It provides more than 9000 phrases, words and examples. The learner can quickly learn a lot of things from this app. You only have to pay for an ad free version of this app which is $2.99.
Memrise: you must have heard the name of this app many times. It is quite famous. It uses a very powerful method to teach Hindi to the learners. The lesson plan includes conversations, vocabulary lessons and also a platform where a learner can interact with other learners. The most wonderful part is that it also has quizzes, tests, recordings and support. This app is chargeable. It costs around $9for each month for the regular version and $59.99 per month for the premium version.
Mondly: Another amazing app to learn Hindi is Mondly. It teaches many different languages besides Hindi. You can build up your vocabulary here. There is support for conversational Hindi. It also includes grammar lessons. It also focuses on your pronunciation. There are daily challenges that make it even more interesting. It is a free app but the content for the free version is very limited. To study in depth the Hindi language you need to subscribe for $9.99 per month and $47.99 yearly.
Rosetta stone: another well-known name in the list of apps. It is very famous among learners who use this app to learn various languages. It has conversational Hindi lesson plans. The lesson plan also includes grammar and vocabulary. It is very expensive though. It has  one-time fee of $199.99
Multibhashi: this name has been gaining popularity lately due to the amazing feature and expertise it provides. This

app

is freely available for you to download from the play store.  The free version has very limited lesson plans which are not sufficient to learn the complete

Hindi language

.

Multibhashi

provides live online sessions for you to learn Hindi. The sessions are conducted in video mode by an expert and are one-to-one. This is the most amazing part. You can learn Hindi fluently, get your mistakes sorted, ask doubts and have someone to have conversations in Hindi and improve.
Conclusion:
These are some of the best apps which you can download and select the one that caters your needs. Each individual has a different learning style and understands things differently. Depending on your choice you can select the one that is the best for you.