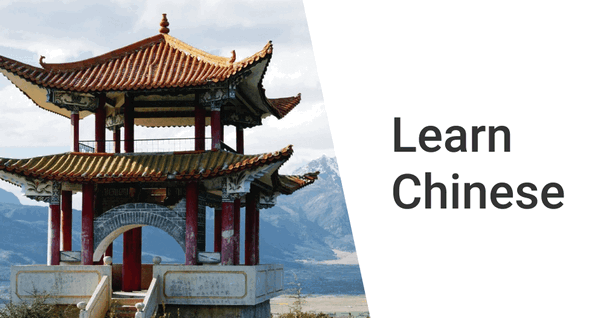 Introduction:
China's economy is the world's second-fastest-growing economy. After English, Chinese is the second most widely spoken language (at least 1.5 billion people). Because China has the potential to become one of the world's economic superpowers, young people with a good command of the Chinese language will have more job opportunities.
Because of the wide range of chances it provides, the Chinese language has become one of the most popular to learn in recent years. However, many believe that learning the Chinese language is pointless if you don't work in China or with Chinese business partners.
Is learning Chinese helpful? So how will your future career benefit exactly from studying Chinese? In today's post, let's find it out together.
Why Should You Consider Chinese-Language-Required for a developing career?
You might get a chance to travel abroad and live there.
If for so many years you have desired to travel abroad but did not have the money to accomplish it, then you are lucky. Many of these occupations will pay you for your work for Chinese-speaking people in a Mandarin country, including Mainland China, Taiwan, or Singapore.
Language abilities are an advantage for businesses and often well compensated.
Many of these positions pay well into the six figures. Even if you aren't looking for a job, having Chinese as a second language on your portfolio gives you an advantage over those who have little or no secondary language abilities.
Your fluency will increase significantly.
Practice, practice, and practice! If you don't belong to a Chinese-speaking country or have a small number of Chinese-speaking friends, it's difficult to become fluent. When speaking Chinese becomes a job essentially, on the other hand, you quickly pick up the speed and flow of a native speaker.
Chinese learning can help your career in the future by increasing your work potential:

Being able to communicate in Chinese is a valuable skill that can help you advance in your career. Because having this specific language proficiency qualifies you for a broader range of occupations. The following are some of the vocations that require Chinese language skills:
Chinese Instructor
This is the goal that many Mandarin learners have in mind when they first start learning the Chinese language. This is a wonderful career since it allows you to share your optimism for the Chinese language and culture with others. This desire can be fulfilled in high school, community college, or even university. To be qualified for this employment, you must be fluent in Mandarin Chinese and familiar with its culture.
Being a Chinese teacher is a very rewarding job because language classes are in such high demand. Meanwhile, this position allows you to share the pleasure of learning a new language with others.
Research Analyst
A research analyst also referred to as a financial analyst investigates and reports to their organization to assist them in making better decisions (what they are searching for varies by organization). A research analyst is on the job to sniff out competitors and learn about their plans.
When it comes to big businesses competing in countries such as China and other Mandarin-speaking countries, Chinese language skills are a key asset in researching material that may not be available in English.
Translator or Interpreter
To work as an interpreter, you'll need excellent Chinese and English reading, listening, and speaking abilities. Because it is a freelance profession, many of the qualifications for being a live translator are identical to those for being a transcriber. However, to secure any jobs, you'll need to be fluent to the point of being a native speaker.
Chinese interpreters have a wide range of work opportunities, including positions in government or law or any other aspects. Making a living as a live interpreter is a fun and profitable way to keep your Chinese abilities up to date. The independence and flexibility are also wonderful.
Global Marketing Specialist
Global marketing is becoming increasingly vital, especially when products have a global presence. This role is similar to the analyst for research. A global marketing professional, however, will focus more on the presence of a particular brand in nations such as China.
If an international company wants to advertise its product in China, Chinese language proficiency is required for this position. Aside from linguistic capabilities, it is necessary to have good marketing, design, administration, and financial abilities.
You would have the opportunity to live and work in China to fully lead the marketing team there, so you would benefit from both written and spoken Chinese skills in your professional relationship there.
Finally,
Being fluent in a given language can improve not only your daily conversation but also your relationships with locals.
When it comes to working teams and business discussions, it's not just about how much you know about or how well you grasp their culture, habits, and behaviors; it's also about how much you know about or how well you grasp their culture, habits, and behaviors.
Learning the Chinese language can help you communicate more effectively with your colleagues, resulting in a more solid group, but improving the Chinese language skills is very tough until you involve yourself with an online platform or personal instructor. Multibhashi is an online platform for learning various languages from experienced personal educators.
So, what are you waiting for? Click here to check further.