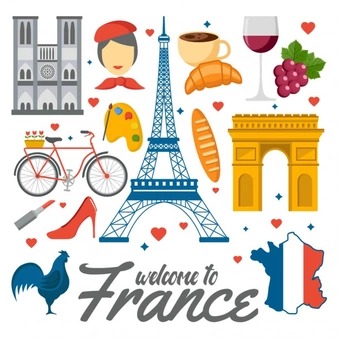 Introduction:
Hindi is one of the auspicious languages of India. It is very much popular in every part of India. Whether you are from the Northern region, Western region, Eastern region, or Southern Region, you will find people speaking to each other in this language. This language is very much popular in states like Uttar Pradesh, Madhya Pradesh, Delhi, etc. This language also tells us about India's values and ethics, which you will come to know when you will start learning this language. In fact, Ramcharitmanas has been written by Goswami Tulsidas in the Awadhi language. The Awadhi language is spoken in northern India.
There are multiple reasons for learning this language. For some, the main purpose would be to do graduation/masters in Hindi. For some, they want to make their career in Astrology. For some, they want to know about this language like culture, Vedas, Upanishads etc?. The reasons may vary from person to person. Whatever your reason for learning this language, one thing is sure that you will enjoy learning this language.
Do any of you have a question that Hindi is a useful language to learn outside of France?
So I have an answer to your question. In my opinion, it is very good if you learn Hindi outside of France. It has several benefits and is very useful to learn.
So in this blog, we will look at the benefits of learning Hindi outside of France.
Benefits of Learning Hindi Outside of France:

You'll Be Able to Have a Conversation with Half a Billion New Friends
One of the main reasons that most people want to learn a language is to be able to communicate with more people around the world. Over half a billion people around the globe speak Hindi, making it the second most commonly spoken language on Earth. It's also the official language of India.
You'll Be in Good Company
Hindi being the official language of the second-biggest country on the planet makes it an attractive option for people who want to learn an additional language. Up to 200 million people speak Hindi as their second language. If you become fluent, you'll be joining a rather large and eclectic club, and since so many people are learning, you won't struggle to find someone to practice with online.
You'll Be Working in India
Moving to India for work purposes is quite common. It's a big country with a variety of industries, from tourism to technology. Whether you'll be doing graphic design for a resort in Mumbai or managing a technology firm in New Delhi, being fluent in Hindi will be highly beneficial.
The same could be said for those who live in English-speaking countries and work with people from India. Since so many tech jobs are currently being outsourced to the country, you might end up having regular phone calls with members of your team who speak Hindi. Not only will learning basic Hindi help you communicate better, but having these connections to native speakers will also help you practice your Hindi skills as you go. Most native speakers are more than happy to help, so if you have any questions for the Hindi speakers in your work environment, don't be afraid to ask!
You'll Have Additional Professional Opportunities
Learning any new language is going to sharpen your resume and impress potential employers, but studying Hindi could have additional benefits. Since the language is so commonly spoken, some universities, businesses and governments are offering special opportunities for those who can speak it fluently.
You'll Be Able to Enjoy Bollywood Films
When most people think of the heart of the film industry, they picture Hollywood, California. However, India's thriving film industry is becoming a big competitor. In 2012, people bought over 2.6 billion tickets to see Bollywood films, which are known for their flashy musical numbers and over-the-top drama.
If you learn Hindi, you'll have access to films you might have missed out on otherwise. While it's certainly possible to watch foreign films with subtitles, you'll have a better viewing experience if you can understand what's being said. In turn, watching Bollywood films is an excellent way to pick up on the subtle nuances of the language while you're still learning.
Finally,
Some useful benefits to learning the Hindi Language outside of France. So it's better for you to learn Hindi outside France.
Also, join multibhashi for language learning. Click here