What helped you learn Hindi fluently?
Understanding a language and being able to speak a language fluently are two different things. You may understand the gist of what someone has said in Hindi but find yourself lost when it is your turn to reply in the same language. There are many people who choose to learn Hindi as a second or a third language and are able to speak fluently in a short span of time. You can learn from their experiences and become fluent as well.
Let's now discuss what helped you learn Hindi fluently?
Start with pronunciation – Learning the right pronunciation can go a long way in learning fluency. You can start by learning how individual letters sound and move towards learning the combination of letters, words and phrases. You can listen to an online Hindi dictionary that comes with audio, watch movies or listen to Hindi podcasts. Try to repeat what you hear and record your own voice. Listen to your recording, compare it with the original and observe where you need to improve if necessary.
Practice with native speakers – You may find yourself very comfortable with Hindi when you are learning in your own space but conversing with a native speaker is the real test. Native speakers usually speak at a faster rate and keeping pace with them might be difficult initially. If you live in a Hindi speaking state you can easily practice your Hindi with colleagues, friends, neighbours or even local vendors. Otherwise, there are language exchange programs that allow you to connect with a native Hindi speaker and improve your fluency.   
Bollywood movies and music – You can find interesting Bollywood movies ranging from classic dramas to action to sports biopics. You can watch these movies and learn vocabulary in a very interesting way. Hindi music can also be your go-to option for relaxation and learning. Find something that interests you and get involved in active listening while you practice your language skills with movies and music. Make sure that you note down the new vocabulary that you come across and understand how it is used in different scenarios.
Immerse yourself in Hindi – If you have the time and resources move to a Hindi speaking state and you can easily learn from immersion. Your chances of picking up Hindi faster are more when you hear and speak Hindi on a daily basis in different situations. You can also use technology for language immersion. Surround yourself with Hindi by changing the language settings of your gadgets like your phone and laptop to Hindi.
Find a language teacher – You can easily find an expert online these days. There are many language learning platforms and apps that help you connect with a Hindi teacher online. You can choose to learn in a one-to-one or a group session depending on what is comfortable with you. A platform like Multibhashi allows you to learn Hindi by practising from the basics which are essential for a conversation. You can start with simple vocabulary and move on to framing sentences and holding a conversation in Hindi over a period of time.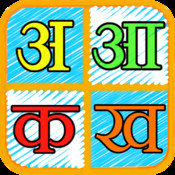 Finally,
You attain fluency in a language only when you practice speaking. Just start speaking whatever you know and slowly in due course of time you will be able to speak confidently and fluently in Hindi.