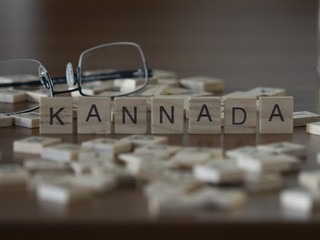 The language learning procedure is always different for elders and kids. You cannot teach a child in a similar manner as you teach an elder person. An elder person knows why he or she is learning a new language and he or she will learn the language because of that exact reason or interest. But to teach a new language to a child you will have to create that interest in the child for which the child will be eager to learn the language. This creation of interest from the beginning itself is very important for a child to learn a new language. If the child does not find any interest on the first day he or she will not want to learn the language anymore. The same case applies to the Kannada language also. Here I will be mentioning the best ways to teach and learn Kannada for kids.  
Best ways to learn Kannada for Kids:
Kids always tend to learn something when it is interesting and fun-filled. So kids will take an interest to learn when the procedure of teaching will be interesting. Show them pictures of different objects, and tell them to mention the names in Kannada. The pictures will attract the kids and in this way, they will remember the names of different things, objects, animals, birds, flowers, fruits, etc in Kannada. 

Make their Kannada learning sessions short and playful instead of strict learning sessions. Kids cannot focus for a long time. It will be beneficial if they learn Kannada through playing and games. By these methods, they can make and practice the pronunciation of new words and sounds in Kannada. Learning for kids is more effective when it is fun. Your kid can learn Kannada through word games, and word puzzles. 

Kids learn and understand better when they learn it practically and things are presented visually. Use materials like videos to increase kid's retention of information. With the help of youtube, children can learn Kannada rhymes, kids songs, words. Explain to your kid the meanings of the words they are listening to. This will help them to remember words faster. 

Speak Kannada with your kid at home, this will help your kid to overcome mistakes and learn faster. Use Kannada words while speaking to your child for simple everyday actions. Make a notebook and track the new words that your kid is learning in Kannada. 

As kids are fond of painting and they are able to express their thoughts and expression through painting, tell them to draw something and explain what he/she has drawn in Kannada. This will encourage better learning. 

Take your kid to the market and for shopping and tell them to speak in Kannada regarding whatever they see in the market or while shopping. This will help them to learn Kannada practically. 

Download

kids learning app for Kannada

where there are various sections for kids from where they will be able to learn Kannada Varnamala, Kannada months, days of the week in Kannada, Kannada Barakhadi, Kannada Numbers, Shapes and Color in Kannada, Birds, Animals, Fruits, Vegetables, Flowers, Vehicle Directions, Games for kids and much more. 

You can use a Kannada letter worksheet where your kid can practice writing by tracing the letters. 

As a guardian, you need to be aware that your child doesn't learn the wrong thing as kids are very sensitive and tend to remember whatever they have learned for the first time. 

Kids must not be forced to learn when they are not willing to learn. This can create a bad impact on them. 

Let your child speak in Kannada while traveling as this will help them to learn new words.

For best results enroll your child in online Kannada classes. 
Conclusion:
By following the above-mentioned methods your child can learn Kannada smoothly and easily. If you wish to find an experienced teacher for teaching Kannada to your kids then look no further than Multibhashi! While your kid is learning make sure to maintain the right balance in order to keep your kid consistently engaged in learning. The learning time needs to be filled with various activities and it needs to be simple. Hope this article helps you with your query! Thank you!