Learning Japanese
It is always an advantage to know and able to speak various languages. Language is a system that helps us communicate with one another. The idea of learning a new language can be fun and exciting. But what about the course fee? Do not worry that there are many ways to learn the Japanese language with less fees, but the fruit will be the same. Among all the languages, the English language is the most used one worldwide. But if we check the most native speakers next to Chinese ( Mandarin Chinese), the language is Japanese. Learning Japanese can be very helpful for you if you want to further your career in automation, animation, and robotic technology.
The Japanese language can be learned easily nowadays. One can enroll themselves in an institution, complete the course, learn the language and at the same time get a degree as well. This degree will help them get a job in the future. With modern advancements in technology, the Japanese language can also be learned at home, with the help of a computer or just a smartphone. Anybody keen to learn this language can visit an online tutorial site and learn through it. Various applications can be downloaded on a smartphone through which one can learn the language. These apps will teach the basics as well as offer many exercises to improve.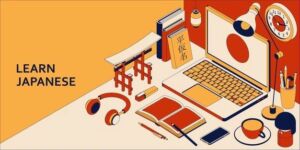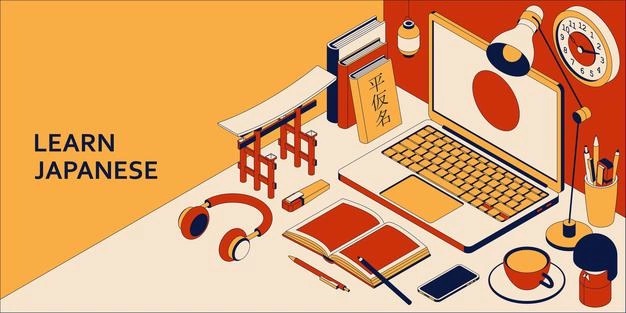 Fees of Japanese learning classes in India:
There are many famous colleges in the country where you can study the Japanese language. Generally, the colleges in India offer a three-year diploma course. The course fees vary from one institute to another, the economical institutes have an average course fee of ₹17000 to ₹20000 for a year. So, on average you need to spend around 60000 to complete the 3year course. A learner can get the best guidance here and also have certain other benefits. If you have the time, enrolling yourself in a proper institute to learn the language is the best and most recommended form of learning.  
 You can also opt for home tutors to learn Japanese. You can either call a tutor at home at your convenient time or you can visit the tutor's place. The average fee is ₹500-₹2000 per hour for the first option and ₹500-₹1000 per hour for the later.
 Nowadays, there is an online learning platform, known as Multibhashi, that offers a wide range of online language learning. The average fee is ₹4500 for 30 classes. The duration of the class is 30min. Here the trainer will guide and interact with the learners virtually in a webinar group class. And the other option is one to one class the fee of this class is higher than the other one. But you will need a computer or a smartphone and good internet service to learn it online. So it will be the course fee as well as the internet bill. You can choose from either of the two according to your preference and convenience.  
 There are also ways to learn Japanese free of cost. You can download a free application on your smartphone and practice anytime what the app offers you to learn and improve. Another way is to watch and learn from the YouTube tutorials that you can watch and learn for free. It can be said that things available for free are very limited. Anyway check it out here, Learn Japanese Free,Bunpo: Learn Japanese,Duolingo: Learn Languages Free etc.
 If you want to learn as well as have a career in the Japanese language, it is highly recommended to get a degree from a proper institute. If you just want to be able to understand and speak Japanese just because you're visiting, a crash course can be recommended. The best resources for learning Japanese can be found either online or offline. You can get yourself familiarise with their culture, tradition, way of living, etc., before jumping directly to the script, as a solid ethical tone of speaking binds it. It can be readily available on Youtube, or you can watch movies or anime of your favorite genre. It is a guarantee that you will fall in love with it more!