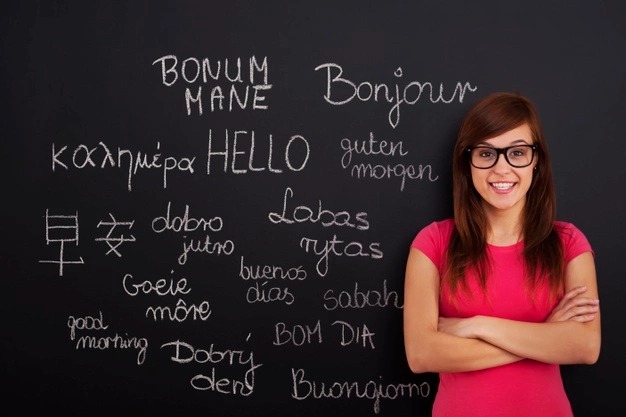 Arabic is an old and fascinating language. There are so many versions of it today which makes understanding the complexity of this language difficult. But, it's also one of the most widely spoken languages in the world. So, it's definitely worth learning. Arabic is a Semitic language. This means that it's related to Hebrew, Aramaic, and Phoenician. 
Arabic is written from left to right. Left-handed people rejoice! This is a big change for Arabic learners. Arabic letters also imitate handwriting in their design. Many letters are joined to each other, but others remain disjoined. You can join letters with a short-form connector at the beginning or the middle of the word, or a long-form connector at the end or for individual letters.
What is the proper way to learn Arabic on your own?

Are you looking to learn Arabic but don't want to spend any money? Is it possible to learn on your own? Yes, could be a little challenging but definitely not impossible. Let's look at a few options open to us that can help us to learn Arabic easily.
Decide which form of Arabic you want to learn!

There are many types of Arabic. It is the mother tongue and official language of nearly 30 countries in the middle east and northern Africa. There are different accents and a variety of local pronunciations. If you're planning to spend time in one area, you'll want to choose the variation that pertains to that region.
One such example is Egyptian Colloquial Arabic, which is the most widespread regional Arabic dialect and is most often used in television and movies.
However, brand new students should also consider Modern Standard Arabic, the official language of 22 Arab countries and one of the official languages of the United Nations.
Think in Arabic:
We always tend to think in the language that we are native speakers of. When learning a language, it is important to be able to think in the same language. So, think in Arabic. This can be extended to different situations also.
If you don't have the choice of speaking to someone in Arabic on a daily basis or very frequently, you can also replay your regular English conversations in Arabic.
Talk in front of a mirror:
Apart from helping you improve your oratory skills, talking in front of the mirror can be a fun way of learning the language on your own. 
Wondering what to talk about? Choose any topic of your choice ranging from food to your favorite activity and try to say a few lines about it aloud in front of the mirror. This will help you understand how you are saying the words and the areas in need of improvement.
Record your speech and listen to it:
Another easy and convenient way of self-learning is to record your speech and listen to it. This will give you a clear picture of where you stand in terms of speaking Arabic. Not just the pronunciation, but you also know your mistakes in terms of vocabulary and grammar.
Do not hesitate to make mistakes:
It is not possible to learn a language without making any mistakes. Never hesitate to speak. Striking a conversation with a native speaker is the best thing you can do to learn a language. There may be certain expressions or phrases which you will not learn from the books but can learn from the native speakers. Even if you can write perfect Arabic, speaking may not be your cup of tea. Lack of practice is the only reason for it. Hence, whenever and wherever you get a chance to hold a conversation in Arabic just grab it.
Move beyond learning just words:
In any language, phrases, sayings, and idioms are often used by native speakers. Learning these phrases and sayings not only enriches your vocabulary but also ensures that we are able to communicate like native speakers.
Watch Arabic movies:
Have you seen how kids pick up a language very easily through different shows that they watch? This can be true for adults too! All you have to do is immerse yourself in a good Arabic movie. You can watch with subtitles initially. This can even help understand the emotions with which certain words are spoken.
Free apps and websites:
Apart from the many YouTube videos, one can look for online apps and websites that teach Arabic for free.
Just Remember: Never stop learning!

These steps are just the beginning. It's easy to begin the journey of learning Arabic but challenging to see it through. Mastering the language will require years of study, but gaining conversation skills come quickly if you dedicate yourself to the pursuit.
The world is full of opportunities if you are willing to learn. Practice, practice, and more practice are what it takes to learn Arabic on your own. So, go ahead and dive into the learning.