The word 'Malayalam' might have been just a word in the language spoken as a local dialect. One component of the term "Malayalam," namely "Mala" may relate to the coastal hill while the last part means an the ocean ("Alam" evolved through the years into Azham" meaning "depths"). Thus, the name "Malayalam" may apply to the country situated between the Arabian Sea and the Western Ghats. Or 'Alam' could also mean 'location,' such as used in terms Kovalam and Pandalam, or so on. If so, Malayalam refers to the mountainous area. It's like 'Malanad,' 'Malabar' and so on. It is also known by additional names, such as Kerala Bhasha, Malayampazha, Malayalim, Malayanma, and Malayazhma, etc."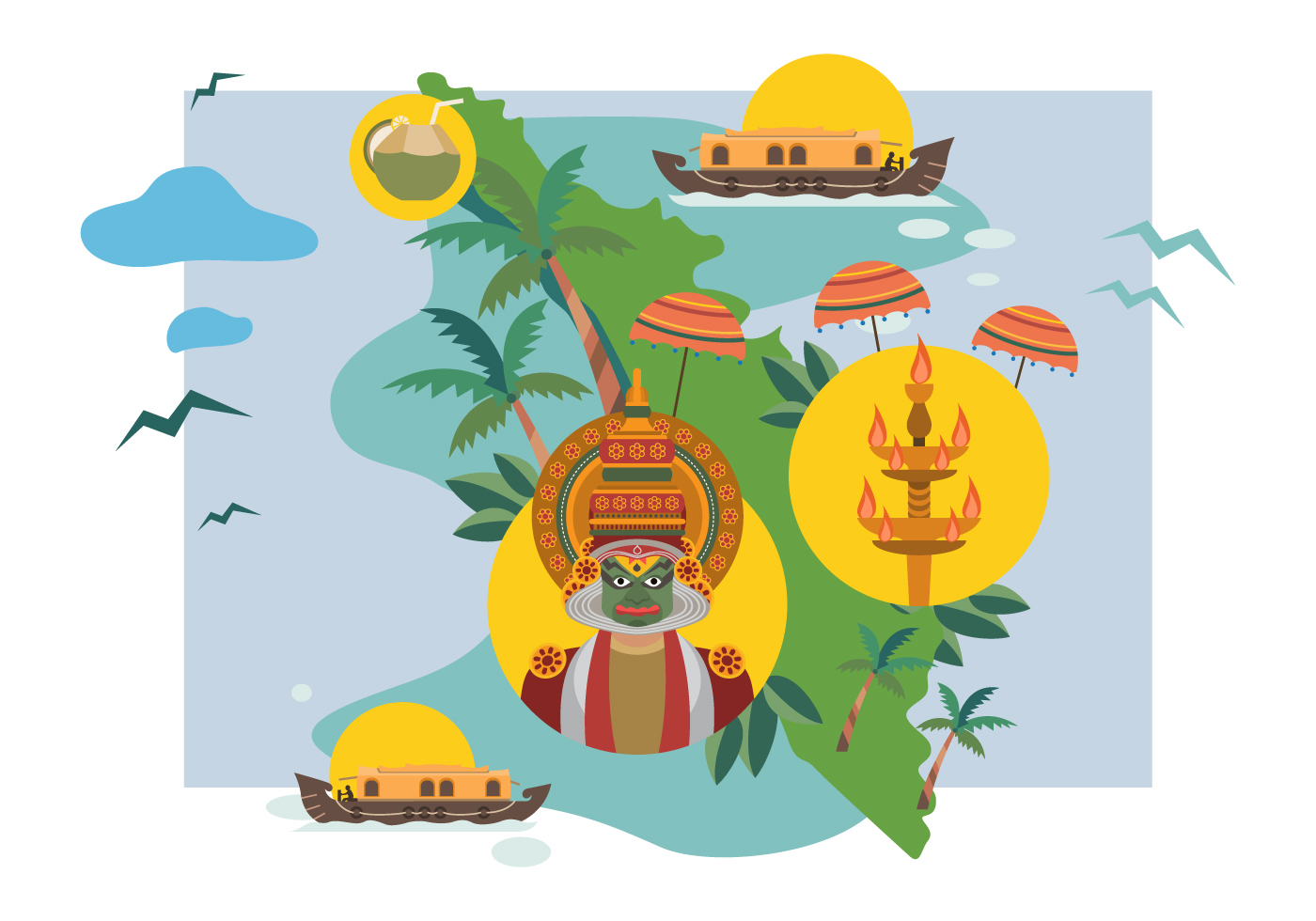 In order to understand what level of Malayalam is considered to be fluent we need to first understand the difference between fluency and proficiency.
Fluency is extremely subjective and varies from person to person while proficiency is objective and therefore remains the same no matter who you ask. Fluency differs among all individuals. For example, an individual may consider fluency in the language of Malayalam to be in regards to their speaking skills. This means that according to this individual, being able to speak Malayalam well is fluent. On the other hand, a different individual might consider fluency to possess the ability to understand the language well and therefore, consider perfection in  listening skills to be fluent.
A totally different person might consider being able to read Malayalam well to be fluent and a different person might consider being able to write the language as fluent. In this manner, some individuals also consider perfection in the combinations of two skills to be fluent. Hence, fluency differs from person to person and makes it extremely difficult to determine what achieving fluency truly means. On the other hand, proficiency is totally different. Proficiency is concerned with perfection in all the skills in regards to any language. So, being proficient in the language of Malayalam would essentially mean you have achieved perfection in listening skills, speaking skills, reading skills and writing skills. In fact, proficiency is much more stringent than fluency. It is also extremely unforgiving. It is unforgiving in the fence, in order to claim your proficiency, you have to attempt and clear tests according to the CEFR protocol. People take a lot of time to achieve proficiency in any language.
Similarly, achieving proficiency in Malayalam will not be easy. Considering all these factors, you can now decide whether your concept of fluency aligns with the actual meaning of fluency or proficiency. If your concept of fluency aligns with the actual meaning of fluency, then in order to determine what level of Malayalam is fluent, Then you need to focus on what your end goal was. In accordance with your end goal, you can assess if your level is fluent or not. On the other hand, if your concept of fluency aligns with that of proficiency, then you must attend and clear all the tests ranging from A1 to C2.  Once you clear all the tests and also manage to clear the C2 level, then you can consider yourself to be proficient in the language of Malayalam.
Finally,
The text 'Kerala bhasha,' is mentioned in the grammatical texts of Leelatilakam written in 14th century (Book of the Sacred Mark). It also finds reference in the Latin book Hortus Malabaricus, as "Malayampuzha" which is a treatise on plants produced by the Dutch of Amsterdam between 1673 and 1703. In the grammar work  'Malayalim bhasha' authored and published by Pitt in 1841, the term 'Malayalam' is mentioned as 'Malayalim.' The word "Malayanma" ('Malayalariti') finds its way in several texts published in 1891. 'Malayazhmane Vyakaranam' was the title of George Mathan's Grammar book(1863). In the past, the interpretations of Malayalam's Sanskrit writings were called 'Tamizh kuthu' (Tamil book).