Introduction
Japanese, a tonal language, with a very different script, and a unique language is also considered to be one of the most difficult languages to learn. However, the same can be a great reason to learn Japanese. When we decide to learn something new, there always should be a strong motivation behind it. You can find different ways to keep yourself motivated as well. The same goes for learning Japanese.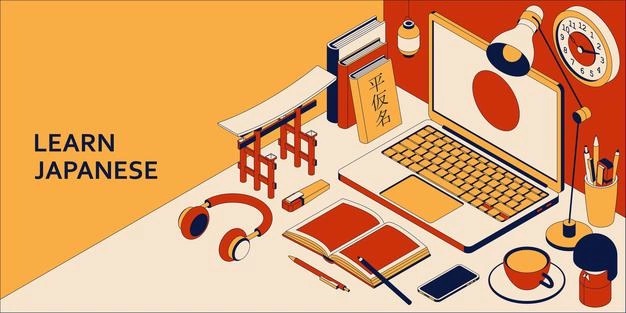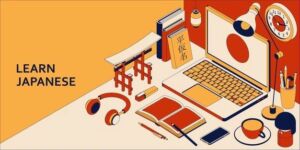 Motivation to learn Japanese:
Your desire to learn something unique and stand out in the crowd can be a strong motivating factor when learning Japanese. Japanese is not learned by a majority. Thus when you choose to learn Japanese you are a part of that small group outside native Japanese speakers who have made an effort to learn this language. This effort of yours can earn good respect and many laurels for you. Depending on your job or business, learning Japanese can help you prosper in your career. If you need to stay in Japan for an extended period of time for reasons like higher studies, job or business, learning the language can be extremely helpful as you can communicate with the locals in their language. During the initial days of learning, the excitement is very high and you can make good progress. As you move ahead in your learning you need an organized approach that keeps you going. Make yourself accountable. The best way to do this is to tell your immediate family or friends about your Japanese learning. You can ask some of your very close family or friends to remind you or ask about your progress every now and then. This way you stay on the track of learning as you do not want to let yourself down.
You can stay motivated to learn something new only if it is interesting and fun. Follow the same principle in learning the Japanese language as well. Find different ways that hold your interest and proceed with that learning approach. Only you know your learning style and understand what works for you. If it is a third language that you are trying to learn, then you can take cues from your second language learning and use them here. Learning from a teacher can help you stay motivated as you pay for the classes and there is a certain discipline that needs to be maintained. Thus, join a class and structure your learning. You can join a regular class or an online class depending on your other commitments and the time that you can spend every day.
Spend short intervals like half an hour to learn Japanese in a day. This way you will not feel burnt out. This does not mean that you only learn for half an hour a day. You can immerse yourself in Japanese by using the new words and phrases in every activity that you do at home or work. You can also use entertainment to learn the language. While watching movies or shows, prefer Japanese shows and listen to the language keenly. This would help you learn during your leisure hours as well. Start with small goals and as you achieve them aim for higher goals. Reward yourself every time you achieve your goal. This will keep you going and stay motivated all through your learning journey.
At times it is possible to feel frustrated, or there might come a time when you may feel that your learning has reached a plateau and you are unable to make any progress. Do not let that pull you down. Just go back to your reason for learning Japanese and you are bound to bounce back.