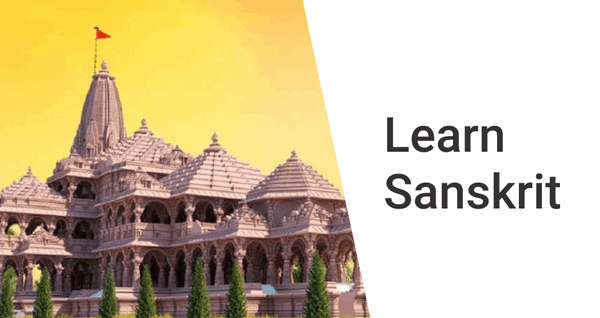 Introduction:
The Sanskrit language has been the traditional means of communication in Hinduism, Jainism, Buddhism, and Sikhism. Sanskrit literature holds the privilege of being used in ancient poetry, drama, and sciences, as well as religious and philosophical texts. The language is believed to have been generated by observing the natural progression of sounds created in the human mouth, thus considering sound as an important element of language formation. This early Sanskrit is rich in vocabulary, phonology, grammar, and syntax, which remains undiluted in its purity to this day. It consists of 52 letters in total, 16 vowels, and 36 consonants. These 52 letters have never been tweaked or altered and are believed to have been constant since the beginning, thus making it the most perfect language for word formation and pronunciation.
This is one of the prime reasons why Sanskrit has been rich in poetry and its expressive quality of bringing out the best meaning through perfect sounds that are soothing to the human ear. Vedic Sanskrit contains abstract nouns and philosophical terms which are not to be found in any other language. The consonants and vowels are flexible enough to be grouped together to express nuanced ideas. In all, the language is like an endless ocean without a base due to its reach,  complexity, and hundreds of words to express a single meaning or object.
Best Sanskrit classes in Kolkata:

Ramakrishna Mission Institute of Culture –

The Department of Sanskrit & Philosophy under the School of Indian Heritage, RKMVERI conducts series of programs to teach Sanskrit and a little of the treasures of the wisdom of the Sanskrit literature as an outreach activity to people of all age groups and all walks of life. These programs start from the preliminary level and are taught to people of all age groups and all walks of life, and on Sundays so as to enable working people also to enroll in the programs. Communicative Sanskrit is a three-­tier program divided over a period of 6 months. There is a preliminary, intermediate, and advanced level.

Surabharati Sanskrit Institute

– An Institute of oriental study and culture special objective being to train up and present Sanskrit Dramas, both new and classical for the propagation of Indian ideology of universalism and to encourage and develop World peace movement throughout the Universe. SSI Runs Sanskrit Education as per the syllabus of Bangiya Sanskrita Siksha Parisad, Govt of West Bengal from which the students get certificates. They also train students of all age groups to speak Sanskrit fluently within a short specific period and to read, understand and pronounce the Sanskrit text of Gita, Mahabharata, etc.

The Sanskrit College & University

– The Sanskrit College and University are among the first higher-education institutions in the state of West Bengal to introduce the CBCS. There will be six semesters in the 3 years B. A (Honours) program. It is constituted of 14 Core Courses, 2 Ability Enhancement compulsory courses, 2 Skill Enhancement courses, 4 Discipline Specific Elective courses, and 4 Interdisciplinary Generic Elective courses. They also offer Post Graduate courses in Sanskrit so you can pursue your career in the same language.

Women's College

– The department of Sanskrit has its own seminar library. They are lenient in borrowing and lending books. They try to help their students with necessary books from their personal collection also. The Department of Sanskrit aspires to prepare students by focusing on their overall development. The students are advised to participate in different co-curricular activities provided by the college and also outside the institution. The teaching method involves study material along with PowerPoint presentations. The department of Sanskrit aims to provide students with a conceptual foundation in the discipline and its various sub-disciplines.
Conclusion:
We hope that we were able to give you a gist of the best classes available in Kolkata to learn Sanskrit. If you plan on learning the course online then Multibhashi is a great solution. We offer courses in many foreign as well as regional languages that are taught by language experts. We have demo classes available for each language so you're able to see for yourself what we are good at!