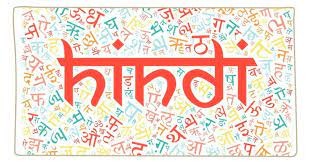 Introduction:
There are many reasons for not understanding Hindi. One of the main reasons for not understanding Hindi is not knowing the basics fully or you are not mixed up with Hindi speakers. And it will be exceedingly difficult if you do not stay in a Hindi-speaking country or Hindi-speaking region. It is not as easy as you think it is to learn a language and to be at a proficient level. 
As India is a vast country there are different dialects for different regions and many non-Hindi-speaking regions too. Learning a language that is not your mother tongue will take time and effort. Everyone is born and raised by their own people; we spoke our mother tongue from birth. So, it is natural for people to adapt to their own regional languages and accents.
Reason for not understanding Hindi so well:
Regional Dialects-
Most of the people whose mother tongue is not Hindi do not know the dialect or they are not mixed up with the Hindi speaking people. They do not have problems in reading and writing but they mostly do not understand when a common person speaks to them. To fully understand the language, you need to understand the difference between the regional and the standard dialect. The standard dialects are spoken in the NCR and northern India is known as the Hindi belt, which is used as the official standard dialect. So, to understand the language you need to either live in the place or make your circle of friends that speak Hindi. Not knowing the grammar rules fully can also majorly affect the understanding of any language. 
Tenses and Gender-
The main difficulty with most Hindi language learners is the difference between gender and past and present tense. To fully understand the language clearly, you need to be able to differentiate between these two grammar concepts. Being said that, not only the grammar, you need to understand the vocabulary too, but nowadays only a few people and the elderly use proper Hindi vocabulary, people living in metro cities do not use Hindi as much as them. 
Hierachy-
Hindi is a hierarchical language. It means you must use different words depending on the person you speak to. Even when you have mastered Hindi grammar and vocabulary you can often get yourself in embarrassing situations if you have no thorough knowledge of their honorific systems. It is an integral part of their culture and you may offend people with the wrong use of honorifics. For example, where to use "Tum and App." 
Conclusion:
To know all the requirements for understanding Hindi, you can enroll in an online course. There are many web-based educational platforms and institutes. Multibhashi is conducting many online courses for Hindi and other languages. You will be able to learn the language but will boost your confidence too, please check the link for more details, https://classes.multibhashi.com/courses/ 
After learning it, who knows many opportunities may come to your door. Determination and arduous work is the road to success!