Introduction 
Is Kannada hard? Yes, but only as much as any other language. Put your heart into it and you will start humming to its tunes!
Kannada is a Dravidian language and bears little common with Indo-Aryan languages and nothing common to American, Russia Australasian (Australia and New Zealand), Melanesian, Micronesian, or Polynesian Languages, to help learners from these regions get a hold on Kannada.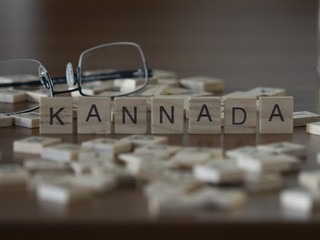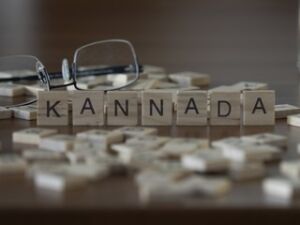 Few Reasons:
Written form 
The Kannada alphabet evolved from descendants of the Brahmi script which were used in the 5th-7th centuries AD. While most foreign languages originated in places with no bearing with the Brahmi script. While Kannada is written horizontally from left to right with a syllabic alphabet in which all consonants have an inherent vowel, other language learners such as Japanese, Chinese can find it challenging having written top to bottom their entire life!
Diacritics, which can appear above, below, before or after the consonant, indicate a change to another vowel or suppression of the inherent vowel. At the beginning of a syllable, vowels are written as independent letters. Many languages use accents but the usage isn't the same!
When consonants appear together without intervening vowels, the second consonant is written as a special conjunct symbol with the second consonant written below the first, this is unheard of in all other languages with an exception to Indian Languages!
Kannada letters have rounded shapes due to the fact that in ancient times writing was done by carving on palm leaves with a sharp point. Using this technique, it was apparently easier to produce curved lines than straight ones. And each curve makes a whole lot of difference. A wrong curve can indicate a different word altogether. 
To make matters worse, Kannada is a diglossic language. there's a 'considerable' – will be a really small term to use, a significant difference between the spoken and written forms of the language not only with regards to its grammar, but also its phonology, and lexicon region-wise, statewide, caste/ class wise!
Dialects
Spoken Kannada has many regional dialects, following different grammar rules, while the written form remains relatively uniform. There are about 20 spoken dialects of Kannada (Ethnologue) in Karnataka, India alone! Grouped(usually) into three major groups: Northern, Southern, and Central, all Kannada dialects are influenced by the neighboring languages and use their grammar such as Tamil, Telugu, Marathi. There are also a number of social varieties depending on caste or class. Colloquial Kannada has three dialects based on social class: Brahmin, non-Brahmin, and Untouchable.  The 'lower class Kannada' not only is thoroughly filled with slurs, words of disgrace and is disrespectful, it does not follow the grammar of the standard, or prestigious, variety, that uses 'sophisticated' grammar, and is a language based on the middle-class, educated Brahmin dialect of the Mysore-Bangalore area.
Sounds
Kannada alphabet/word sounds are alien to all foreign and few Indian languages, that causes learners to spend ages identifying and memorizing them.
Vowels
The Mysore dialect of Kannada has 15 vowel phonemes, i.e., sounds that make a difference in word meaning, All but one vowel (/ə/) can be short or long. Vowel length makes a difference in word meaning. In addition, there are two diphthongs: /ai/ and /au/.