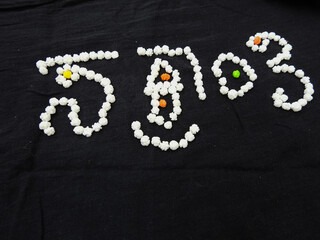 Introduction:
It is essential to learn new language skills in order to progress in your career as workplaces become more internationally minded. Businesses are increasingly looking for work applicants who can communicate in more than one language, making bilingual candidates highly desirable.
India is a diverse country in which the Kannada language is one of the important languages considered in India. For such a language, making a career is a bit difficult but not impossible. There are many opportunities created by multinational companies in India to hire multilingual candidates who know how to handle more than two languages at the same time.
A survey by the Kannada Development Administration (KDA) showed that some of the top government officials in Kannada were unable to read and write the language and did not carry out daily administration.
So, learning Kannada is one of the most important aspects of improving the career aspects of any individual.
Let's see some quick tips for improving career prospects:
Build your communication skills
In the workplace, the ability to interact effectively with others is important. A good communicator can speak clearly in person and on the phone with confidence (or on Skype). It will also assist you in achieving success in work interviews.
To improve your communication skills, it is evident to improve your Kannadi language basic structure which will enable your confidence while speaking with top officials.
If you want to improve your communication skills and confidence quickly, look for temporary work that allows you to practise them on a daily basis, such as working in a regional call center or in a customer-facing role.
Improve your networking skills
Many people are able to secure their dream job as a result of their excellent networking skills. Word of mouth and social networking are both effective ways to broaden your career options by allowing you to form relationships with people in your industry, improve your industry knowledge, and broaden your horizons.
Becoming multilingual enables you to expand not only in the Kannada language region but also many other languages will meet as an opportunity.
You never know who will support you directly and indirectly by putting a good name on your contact, who is searching for people with your abilities or experience. Make sure that your networking opportunities are improved whenever possible.
Take a course
You can become more attractive to prospective employers by developing your skills. According to Multibhashi you can broaden your knowledge base and improve your marketability by following a training course (even if you are already working).
This will look fantastic on your cv and demonstrate that you are driven and motivated to achieve your goals, even though time is restricted.
Do volunteer work
Try volunteering if you want to break into a new sector or expand your skill set.
Your CV will immediately stand out if you choose the right volunteer opportunity. It demonstrates that you are a selfless and driven person who can be counted on by a prospective employer and who is willing to try new things.
Thus, language becomes an evident advantage in volunteering work with various people. If you know the specific language you will be able to interact with several others with their regional language.
Increase your productivity
If one thing will help you increase your opportunities for your future, it increases your productivity and reduces your procrastination.
Procrastination will not only affect your work results, but it will also prevent you from being as focused and on the field of language learning as you need to be if you're looking for new work So, figure out how to crack any procrastination patterns you've developed and replace them with more positive ones!
Finally,
If you want to succeed in your career, learning a new language is a great way to demonstrate your ability to be a valuable employee.